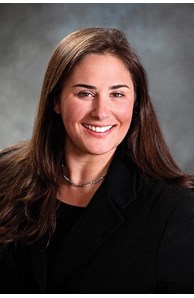 Broker Associate
Email

Maggie.Coppens@nemoves.com

Phone
Office

Westwood

692 High St, Westwood, MA 02090
Connect with Maggie
Awards

International President's Circle
More about Maggie Coppens
Testimonials
"We cannot thank you enough for being our wonderful guide through this house search! We truly appreciate your insight, resourcefulness, and especially your patience! We are so incredibly excited about this home purchase and sale. Your knowledge, creativity, and sense of humor were invaluable throughout this process. We are so looking forward to living on Westwood and transitioning from a client to a friend and neighbor. Thank you for everything!"
-Shannon and Dom
"Maggie Coppens represented us for the sale of our home in Westwood and the purchase of a new home in Medfield. From start to finish, Maggie's expertise, in-depth consult, and level of involvement far surpassed what we expect from a real estate professional. Maggie has an intricate knowledge of the market timing and process. Her recommendations and positioning of our home sale listing led to an outcome that far exceeded our expectations. We relied on Maggie for input and always felt confident in Maggie's market sense, coaching around the process of buying/selling, and the ability to quickly and effectively resolve any issues. Maggie was truly an advocate on our behalf and worked tirelessly to make the process smooth with amazing attention to detail. Maggie brings sophistication to her profession, offering a boutique-like, individualized real estate experience. We feel so lucky to have worked with her and know that our tremendously positive selling and buying outcome would not have happened without her."
- Amaura and David K.
"Thank you both for educating and leading us safely through the process of selling a home we would never would have made it without you. Having you with us was so to our advantage, you certainly know what you are doing and carry yourselves with confidence and are always professional. In spite of the hills and valleys, it was a pleasure! Best wishes to you both. We know you will be successful in all your endeavors."
- Rick and Cathy
"We had the pleasure of working with Maggie in the Fall/Winter of 2014 to sell our house in Dedham. She is an expert real estate agent who excels at communication and she pays attention to every facet of selling a home. Maggie created a detailed and prioritized to-do list to make our house market-ready, priced it perfectly for the market, and was timely in completing all required paperwork. The house was on the market for two days and sold above the asking price; we could not have achieved this without Maggie. She made an extremely stressful project easy and fun; we cannot recommend her enough!"
- Judith C
"I just wanted to let you know how happy we are in our new house and how grateful we are that we met you. We just spent the holidays in our new house. The difference between our old house and our new house is like night and day. We love this house so much - it really has everything we wanted - good-sized rooms for our kids, family entertaining space, a nice yard and on a cul-de-sac too, with really fantastic neighbors. Since we moved here, we have hosted birthday parties, engagement parties, the holidays and we will be hosting a bridal shower in the next few months. Moving from our old house to our new house has really let us live the way we wanted to. I can't thank you enough for your solid practical advice both on selling our old house and offering/buying this new house. Your accurate appraisal of what our house would sell for, despite it being a unique property for the town, and guidance through selling our house through a slow part of the season was the reason why we could afford to turn around and buy this house. Thank you again!"
- Joan G. and Kellie N
About
With more than a decade as a real estate broker in the Greater Boston Area, Maggie has helped dozens of clients realize their goals. She spends her time focusing on the inventory, visiting and assessing homes, investigating neighborhood trends, and maintaining relationships with other local industry experts to provide the very best guidance and advice to her clients. Drawing from her legal background, Maggie analyzes complex transactions and articulates her findings persuasively resulting in excellent service for her buyers, sellers, and investors.