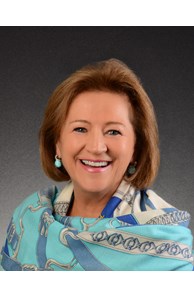 Sales Associate
Email

Dorothea.Feffer@NEMoves.com

Phone
Office
More about Dorothea Feffer
Dorothea Feffer is dedicated to providing her clients with a truly impressive real estate experience and is genuinely passionate about bringing her client's dreams to life! Through her insightful counsel and comprehensive knowledge in the Acquisition and Marketing of Residential, Distinctive Luxury, New Construction, and Investment Properties in all price points, you may trust in Dorothea's expertise and accurate assessment. Specializing in the Winchester, Lexington, Arlington, and Medford real estate market and recognized each year as the number one agent in the region; Dorothea clearly knows and shares her insights into each community's wonderful features. In helping clients to find their dream home, sell their special residence or secure a strategic investment; Dorothea takes every measure to ensure that all of her clients' personal real estate goals are achieved.
In addressing all aspects of the transaction with professional competence, Dorothea works personally with each client to ensure that they receive exceptional representation. As a Global Luxury Specialist, when working with sellers she creates a well-organized marketing strategy that maximizes their property's exposure to the most qualified buyers. In positioning a seller's home to stand out in the marketplace, she takes great care in clearly accentuating each property's specific features. When working with buyers, she provides close personal attention and will work tirelessly to identify just the right property that meets their lifestyle requirements. In serving her investor's interest, she accurately addresses each critical issue and thoroughly researches the important details to make thoughtful and balanced decisions.
Dorothea's clients enjoy her personal touches and appreciate her genuine, deep commitment and heartfelt care and compassion that she clearly exhibits in every interaction. Her immediate accessibility, answers to timely questions and trusted insights makes her invaluable to her clients. She is masterful at finding creative and equitable solutions to make each transaction come together with a positive result. Dorothea ultimately ensures that each client receives outstanding guidance and exceptional representation in her efforts to accomplish and make their real estate dreams come true!
Awards And Designations
2013 Recipient of the Coldwell Banker® International President's Elite award. This distinguished honor is awarded to the top 3 percent of approximately 85,000 sales associates worldwide in the Coldwell Banker® system.
2012 Recipient of he Coldwell Banker® International President's Elite award.
2011 Recipient of the Coldwell Banker® International President's Elite award
Community Involvement


Dana Farber Society Member
Winchester Hospital Foundation 2008 Sponsor
Cool Science Club McCall Middle School 2008 Sponsor
Winchester Educational Foundation 2007 Sponsor
Coldwell Banker Cares and Community Servings
20+ Years As Winchester's Most Successful Agent

It has been my pleasure and privilege to have practiced 20+ years of real estate sales in the beautiful town Winchester. I have the pulse of Winchester - I know the product, I know the market, I know the people to find you the property you want and I know the people to buy the property you want to sell. In Real Estate it's Location, Location, Location and for me it's Results, Results, Results. My passion for excellence and the art of bringing together Buyers and Sellers have been the driving forces behind my unparalleled success. This ability to deliver has consistently placed me in the unsurpassed ranking as Winchester's #1 agent throughout my career.Business Experience


Premier Agent , Coldwell Banker Residential Brokerage
2013 Recipient the Coldwell Banker® International President's Elite award. This distinguished honor is awarded to the top 3 percent of approximately 85,000 sales associates worldwide in the Coldwell Banker® system.
CONSISTENTLY WINCHESTER'S #1 Agent
Top LISTING AGENT with Record-Setting Equity per transaction
Acumen for Closing and Negotiating deals
Market Expertise in Winchester, Lexington, Arlington, Medford
Professional Achievement


Top 1% Coldwell Banker New England
Top Agent in Winchester
Designated PREVIEWS Luxury Property Specialist
INTERNATIONAL Presidents ELITE
Coldwell Banker's #1 Listing and Selling Winchester Agent
Education & Certification


Member of National Association of Realtors
Member of Mass Association of Realtors
Member of Greater Boston Realtors
Member MLS Property Information Network
Senior Marketing Specialist