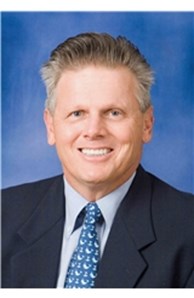 Salesperson
More about A.J. Eckert
Personal Background
Originally hailed from Upstate NY and in 1984 moved to Maryland as a musician in "The Magnetics". Recorded and toured the East Coast through 1988 - retired as aprofessional musician and established a Marine Manufacturing facility in the boating hotbed of Annapols called "Canvas Creations" This grew into a large marine canvas facility serving large sail & Power boats.In 1993 opened Annapolis first Espresso Bar "The Pony Espresso" which is still going strong today. Sold interest in Canvas Creations to old friend and partner Dan Wood in 2002 to venture into Real Estate. Licensed and joined Champion Realty in 2002 and joined Coldwell Banker in 2006 with partner Gary Haynes and Maryland Real Estate Associates. We work in residential and commercial real estate with special interests in the B.R.A.C. build out at Fort Meade.
Custom Category
For me music was a former career and certainly a long time passion . As a young boy my mother taught me her love of music and soon I was a professional musician until the age of 35 at which time I needed a break from the rigors of "The Road" having spent many a night driving to gigs up & down the east coast. My 13 yr old daughter has helped me recently to rekindled the flame with her proficiency on piano, singing and dance. In the past 3 years I have reconnected with my old mates from all over the country and we reconvene yearly for a few shows and many good times. I pledge to do more of this and enjoy the musical side of me with anyone who wants to be a part of it.
Business Philosophy
I am in business to work with the residential & commercial buyers and sellers to inform and assist in all things real estate. I have wide experience on the buy & sell side as well as the wherewithal to work in investment real estate. I am a multi-property owner with several years of property management experience and I thrive on knowing where the good investments are in all markets. Having handled millions of dollars in real estate settlements I'm very confident and comfortable in the business from finding property to settlement.
Designations
Real Estate Sales Associate
C.R.I.S.
Communities Served
Annapolis, Annapolis Junction, Arbutus, Arnold, Baltimore, Baltimore City, Bowie, Broadneck Peninsula, Canton, Catonsville, Centreville, Chesapeake Bay Waterfront, Crofton, Crownsville, Davidsonville, Eastern Shore, Eastport, Edgewater, Edgewater/Mayo, Fells Point, Ft. Meade, Galesville, Gambrills, Glen Burnie, Highlandtown, Historic District, Homewood, Lutherville, Mount Vernon, Murray Hill, Oakenshawe, Pasadena, Patterson Park, Queen Anne, Riva, River Oaks, Severn, Severna Park, South Baltimore, St. Margarets, Stevensville/Kent Island