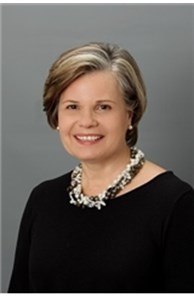 Branch Vice President
More about Kathy Brooks
Professional Profile
#1 Top producing office in the Severna Park market.
Highest average sales price and dominant market share.
CREATING PARTNERSHIPS:
As the branch manager of the Severna Park office I have the privilege of partnering with some of the top professionals in the real estate business. Together we are building a creative, energetic, fun, and high-producing office. Agents in Severna Park are offered access to the best resources the industry has to offer. This collaboration provides guidance for agents to create an achievable business plan to so they can they realize their business and personal life goals.
Coming from 18 years of residential real estate sales, and as a non-competing branch manager, I have a very hands-on approach with agents in the Severna office. One of my strengths is bringing new ideas and perspectives to the business of selling real estate. Identifying and tracking market trends, introducing new technologies which assist in achieving maximum market exposure, fostering collaboration between independent agents within the office, and continuing to offer optional educational opportunities result in the successful partnership we strive to create.
EDUCATION:
Coldwell Banker leads the industry in offering the best education to newly licensed and established associates. For the newly licensed associate we provide access to skills development programs, in-office discussion groups, technology seminars and webinars, mentor partnerships, and optional coaching. To those experienced agents who wish to take their business to the "next level", there is personal coaching available on a weekly basis. Attention to business details, accountability, productivity and ultimate success are the characteristics of those agents who choose to excel.
MISSION:
To offer to the marketplace superior service, resulting in CUSTOMERS FOR LIFE. To offer to independent sales associates the chance to achieve their business goals, and their life goals through their successes.
Call today -- let's talk about your future!