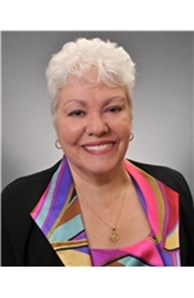 Salesperson
More about Kathy Mantione
Personal Background
My familiarity with so many of the wonderful communities throughout the state of Maryland is a result of my living in the upper region half my life and the lower region the other half. This knowledge along with my past experience in real estate, as the vice president of my own Real Estate firm, is the reason for you to consider me as your most valued asset when purchasing or selling your house or land. Call me now and let me prove my worth to you!
CALL KATHY MANTIONE AT 443-618-3832 FOR ALL YOUR REAL ESTATE NEEDS
Custom Category
Market Analysis for sellers, determination of buyer qualificaion for purchasing, relocation services and assistance for out of town buyers and sellers, compassionate Senior Citizen services.

Ability to search for homes currently for sale in Maryland. SEARCH TODAY
My Home Finder will allow you to create a personalized search, receive new listings and open house email alerts. REGISTER
Professional Profile
I have been a full time licensed Real Estate agent since 1976 listing and selling Multi-millions of real estate throughout my career. My peers have defined me as a detail oriented person.
Professional Background
WEEKLY REAL ESTATE NEWS