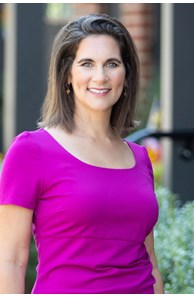 Branch Vice President
More about Kendra Wright
Market Trend in Your Area
Watch a three minute video about the latest trends in your area! Market Watch video
Coldwell Banker Realty of the Mid-Atlantic
As co Branch Vice President of the Annapolis Church Circle office, the environment is fun, educational, and productive. I offer each independent agent access to the resources, education, and encouragement to achieve their work-life goals and enjoy their success!

I joined Coldwell Banker because of its leading edge approach to technology, enabling the Realtor to give clients the best possible portal to every real estate related resource they can possibly desire. I chose the McLean Office because of its small office feel and approach. Kendra and the staff at the McLean Office go above and beyond to make me a better Realtor, and to ensure that my clients received absolute top shelf service. I am more productive, more efficient, happier, and actually have more time to spend with my children.
~Cameron Dunlop, VA, MD, and DC licensee who was previously affiliated with Weichert Realtors

Coldwell Banker agents have access to the best education programs. Itrsquo;s about making their agents the best and giving the best service possible. They understand knowledge is power. Empowered agents empower their clients and help them achieve their goals, forming lifetime partnerships. Yes, Coldwell Banker is HOME!
~Ginny Holland, VA and MD licensee who transferred from Fairfax Realty

From supplying newly affiliated agents with a solid foundation upon which to build their businesses to providing seasoned agents the advanced education and business streamlining to support their need to excel in the industry, my goal is to work with every agent to get them to a higher level of accomplishment, recognition, and production.
Create
For newly licensed agents starting a real estate business, my goals are aligned with yours. We don't charge monthly fees like competing brokers. Thus, I am motivated to give you access to all the support and tools you need to be successful, fast. We'll work together to set your goals and plan a strategy for how to reach them. Because of the support I give to new recruits, I am selective about who affiliates with this office. We both need to decide if this will be the best fit as it is an important business decision for both of us. If you attend my optional education and business coaching sessions, and follow the plan we develop together, you are in position to see monetary rewards from a real estate sale within the first 3 months. If you continue to work and develop the plan, your income will flow consistently from that point forward. Sound good?
Build
As an experienced indpendent agent, whether you're looking to take your business to the next level or carve out more personal time for yourself, at Coldwell Banker McLean, you'll have more support than any other broker to do just that. I am a non-competing branch manager licensed in all three jurisdictions. I sold real estate extensively in all three areas so I know the ins and outs of what you will be going through yourself as you navigate the different laws and practices in each area.
I built my own business from scratch with a small sphere of influence and closed 2-6 deals a month including the time I was studying and earning my licenses. Prior to selling real estate, I was a management consultant and showed various organizations how to capitalize on their strengths and minimize their weaknesses. So whether you're closing 1 deal a month or 10, I can help you identify the unique assets you bring to the table and convert that into prospects, clients, and commission dollars.

There are a lot of licensed Realtors out there but when you build a business based on you, there is very little competition. So, beyond Coldwell Banker's unparalleled International Brand Recognition, marketing campaigns, and world's largest referral network, you and I will work together to develop and execute a unique business plan to leverage your strengths and meet your goals. Further, this office has on-staff Marketing and Transaction Coordinators to assist you with your paperwork as well as print and direct mail marketing pieces, and I offer several optional weekly educational and business development sessions. All the resources and technology tools available to you can help streamline your efforts and budget to garner you the best bang for your buck. Sound like a good investment?
Celebrate Success
Real estate is the best industry to build a business! I love welcoming newly licensed agents to the business and supporting veteran agents in reaching new heights. We celebrate one another's successes because we know success begets success! Coldwell Banker Realty of Annapolis Church Circle is a collegial, supportive and positive environment. Work smart and have fun! As an affiliate with us, you will improve your quality of life and increase your business footprint.
CHECK OUT OUR OFFICE PROPERTIES FOR SALE
Professional Background


Thoughts from the Realtors of Coldwell Banker McLean
You've really made a positive difference in the office. It feels good. -Caroline Rocco, McLean agent with over 30 years of experience.
"Gee Mom, I see why you like going to your office. Everyone is so nice and in such a good mood." -Tommy Papsidero, son of McLean agent
Hey Kendra, Thank you! The shock hasn't worn off yet, but our home life has improved considerably. I don't even want to think what would have happened if you hadn't stepped into the picture...It was a relief to work with you. I hope everyone you work with realizes how lucky they are. Thanks, again. -Stacey B., client of one of Kendra's agents
Kendra, I know you are always there for me. I feel so supported by everyone in the office. Thank you. -Laura Polo, McLean agent and real estate professional who relocated from Trinidad Tobago

Dear Kendra, Thank you for everything you have done for me. I really appreciate it! -Pam Milan, McLean agent
Hi Kendra, I wanted to take a moment to tell you how much I appreciate you and the help you give me! -Penny Papsidero, McLean agent with over 20 years of experience who transferred from a competing broker