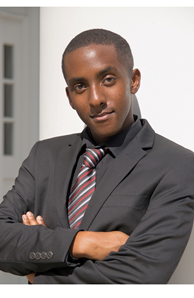 Salesperson
More about Amir Stoudamire
Personal Background
I am a long time resident of Prince George's County, Maryland. Born in Oxon Hill, Maryland, I have lived within the District of Maryland and Virginia throughout my entire childhood. I currently spend my time studying as a psychology student within the University of Maryland, College Park where I aim to earn a Bachelor's Degree in Psychology. I am also an active Coldwell Banker sales agent who aims to serve people within Maryland and the District of Columbia.
Throughout my life, I have taken many opportunities to exercise my entrepreneurial spirit. During my childhood, I put great effort in hosting multiple yard sales and contracting myself to perform various duties for neighbors and friends. In the current time period, my desire for entering the world of business has lead me into starting a professional career with Coldwell Banker.
Professional Background
As a full time Realtor, I have received the training and education needed to operate. I am currently licensed in Maryland and DC, and work with both buyers and sellers. In addition, I am a member of the National Association of Realtors as well as the Prince George's County Association of Realtors.
My Goal
My goal is to provide excellent service to buyers and sellers within Maryland and DC. As purchasing a home is a significant investment, I aim to guide my clients all the way through the buying and selling process.
Interests
Outside of real estate, I have a plethora of different hobbies and interests. For instance, I spend some of my free time taking photographs of various people and objects. I also perform contractual photography work for a
Maryland magazine company known as Prince George's Suite Magazine and Media. In addition to photography, I spend my time learning new cooking recipes to prepare at home. I believe that one of the techniques to maintaining good health is to cook nutritious food, which allows one to better control what substances goes into the human body. With these and other interests, I always find ways to keep myself busy and learn new things.