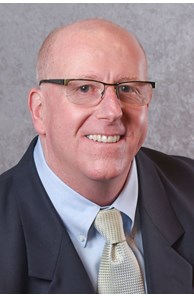 Salesperson
"Old Fashioned Service With Cutting Edge Results"
More about Andy Schram
A little about me
I am a full service Realtor and have been an Anne Arundel County resident for over 20 years. With a strong background in sales and marketing I am able to offer my clients "OLD FASHIONED SERVICE WITH CUTTING EDGE RESULTS". I stay active in the local community by coaching youth sports, serving on various boards and volunteering with my church. We have two wonderful children and my wife is a school teacher in the county.
My services

I love working with everyone from first time buyers to empty nesters. I am able to assist my clients every step of the way to help them acheive their goals. By having all the resources that COLDWELL BANKER gives me I am able to make my clients experience enjoyable and as trouble free as possible. I look forward to providing you with the same level of dedication and professionalism that all my clients, past and present, have come to expect from me.
Some of my services include Buyer or Seller Representation. Counseling on property location, availability, financing, marketing and the Buying/Selling process
I am well experienced in Residential Sales, Rentals, Relocation, Investments, Vacation Property and New Construction.
Business Philosophy

In today's busy world people need an Agent that can handle all their Real Estate needs. From determining lifestyle considerations to Estate planning I am your resource, at all times, for the information and expertise that is needed to help you make the best decisions for you and your family.
When it comes to choosing an Agent you should demand someone who will work diligently for you with enthusiasm and integrity. My pledge to you is that you will always be treated with respect and professionalism, you will always get a straight answer, and if I don't have the answer, I will get the answer for you. That is why I can promise you "Old Fashioned Service With Cutting Edge Results"
I am member of the following organizations:

National Association of Realtors (NAR),
Maryland Association of Realtors (MAR),
Anne Arundel County Association of Realtors (AACAR) and
Metropolitan Regional Information Service (MRIS).
Communities I Serve

Most people do not know that Annapolis is the Capital city of Maryland. Two famous institutions include the United States Naval Academy and St.. John's College, founded in 1696 which is the third oldest college in the United States, after Harvard and William and Mary. "Annapolis is a relatively compact city with 7.2 square miles of land area along with 17 miles of waterfront on the Chesapeake Bay and its tributaries." Source: http://www.annapolis.gov/Home.aspx
"Arnold contains many scenic riversides with cliffs and beaches, providing plenty of places for leisure and sightseeing. There are 12 marinas in Arnold. Arnold is located 5 miles (8.0 km) from historic downtown Annapolis. Neighborhoods straddle between College Parkway and Ritchie Highway.' Source: http://en.wikipedia.org/wiki/Arnold,_MD
"Fort Meade is a U.S. military base located in Anne Arundel County. The base focuses on national security and intelligence. The National Security Agency has its headquarters at Fort Meade, this makes the two entities the largest employers in Maryland". Source: BaltimoreSun
Odenton is a bedroom community with a central location that allows residents an easy commute to the Washington, DC, metroplex. Odenton residents have the advantage of being close to three major cities all flourishing with entertainment, educational, and employment opportunities: Baltimore (13 miles), Washington, DC (17 miles), and Annapolis (25 miles). Northern Virginia is also just a short drive away.
"As of 2011, Severn's population is 39,762 people. Since 2000, it has had a population growth of 13.34 percent. Severn's cost of living is 26.80% Higher than the U.S. average. Severn public schools spend $6,079 per student. The average school expenditure in the U.S. is $5,678."
Source: http://www.bestplaces.net/city/maryland/severn

Local Real Estate Market

Up to date local real estate statistics for the following areas: