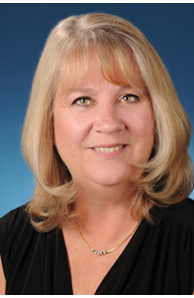 Branch Vice President
Lynn's Business Philosophy
More about Lynn Mauk
Lynn Mauk Guides Coldwell Banker Ocean City Agents to Success!
Guiding the associates to success is Lynn Mauk, Branch Vice President. Lynn's leadership and experience resulted in agent production power with both offices ranking in the top 10 for Coldwell Banker Residential Brokerage Mid Atlantic. As a non compete leader and having an active associate broker license in residential and commercial real estate in Maryland and Delaware she is able to guide agents in business development.
Lynn's approach... "As agents are my business partner, my job is to motivate, educate and inspire them to achieve things they want in their career. Having a 29 year successful non compete management career, I am 100% committed to supporting them in success"
Waves of Success
Lynn has the luxury of working with agents who take pride in their town and share why they chose to live the lifestyle of 'living at the beach". Sales associates have serviced the Ocean City and Ocean Pines area for decades. With all the variables of owning an oceanfront home, an ocean block home, a bay front home in Ocean City or Ocean Pines, Southern Delaware or to the acres of land in the county, associates are here to help every seller and buyer.
Lynn manages the Ocean City Sales Offices located mid town at 64th St and uptown at 120th with several locations within large condo complexes. When visiting the Ocean City Sales Offices, visitors and agents can feel the energy. From a business event with a splash of fun to community involvement, the "vacation atmosphere" within a professional environment can be found.
Sunshine, Sand and Ocean Breezes
"Life at the Beach is about enjoying the moment" states Lynn. Coaching to Confidence whether a new associate building a career, a seasoned agent building a team or guiding an agent through a tough transaction, Lynn is helping her Agents live Exceptional Lives in a Real Estate Career.
Dreams are made of Sand and Sun
Success Happens Here in Ocean City. From Professional Growth to Production Power, you need to talk with Lynn. Sand and Sun are an everyday life in Lynn's offices. Click the link to why out why Coldwell Banker is the Place to Be