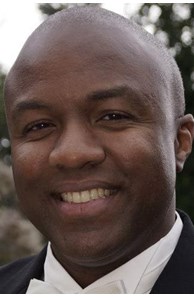 Salesperson
Phone
Office

Towson

828 Kenilworth Dr, Towson, MD 21204-2201
More about Tony Greene
Pursuing Dreams on Behalf of his Clients
Tony Greene has lots of real estate experience - with his degree in industrial engineering from Temple University to his many years in real estate where he has seen all kinds of changing markets - experience that helps him represent and negotiate on behalf of his clients.
Rising at 5:00am, he begins every day by working out. That routine helps him to begin his day with a clear head and a clear goal in sight. His work ethic is unmatched and his reputation is one of success and achievement.
Tony supports and believes in the passion of his clients, in guiding them through a
positive transaction, and in supporting those who need shelter and housing. He pursues their dreams as though they were his own.
You'll often find Tony at his home in Forest Hill Maryland, spending quality time with his wife and three daughters. Add to that experience a few friends - and his two cats, James and Toby - while sharing tales of his adventures in traveling.
Tony believes in representing his clients while taking care of family and friends with the utmost integrity and dedication.