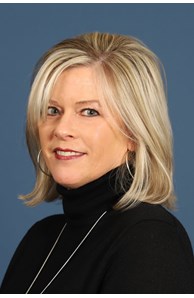 Salesperson
Email

klangley@cbmove.com

Phone
Office

Towson

828 Kenilworth Dr, Towson, MD 21204-2201
Awards

International President's Elite
Designations
Accredited Staging Professional (ASP), Certified Negotiation Specialist (CNS)
More about Kellie Langley
DISCOVER THE KELLIE LANGLEY DIFFERENCE!
Selling or Buying a home is one of the most important business decisions that you will make. The Realtor that you choose to represent you will make a significant difference in the outcome of this process. You deserve the very best service; someone who listens to your needs, and someone who provides you with focused professional advice, earning your trust and confidence. I offer an unparalleled level of personal service. I have over 16 years experience as a full time Realtor and I am always available to my clients. Loyalty, integrity, and 100% client satisfaction are the foundations of my business; allowing me to be highly-regarded as one of the premier Realtors in the Greater Baltimore area. I never lose sight of what's important to my clients and work with the care and dedication that you deserve. You have my personal guarantee that working with me will be an exceptional experience--I intend to make you a client and advocate for life, not just for one transaction!
CLIENT TESTIMONIALS
"From the beginning, Kellie was completely open with me in describing what to expect in the sale of my house. She noted appealing aspects as well as things that needed to be fixed. And she was able to recommended reliable contractors who could make the necessary repairs. She was always available to answer my questions and keep me up to date. The house sold, for the asking price, before it officially went on the market. I cannot recommend her highly enough." ~ Sally Craig
"We had an excellent experience working with Kellie on selling our existing home and buying our dream home. Kellie is extremely knowledgeable regarding the local real estate market and a true professional in every sense of the word. She is very responsive and always had time to go over any questions or concerns we had throughout the process. We feel so thankful to have found a caring, positive, highly professional and dedicated real estate agent like Kellie. We would highly recommend Kellie to anyone buying or selling a home." ~ Ryan & Samia Gatgens
"Kellie staged and sold our home, with great results! She provided helpful ideas when an obstacle or challenge presented itself, and she was an excellent negotiator on our behalf. Kellie is very experienced, highly
knowledgeable, professional, and ethical. We recommend Kellie Langley for your next purchase or sale!!" ~ Patty & Steve Levy
"Kellie is simply the best! You won't find anyone with more knowledge or better negotiation skills. Kelllie helped us find our first home and put in a strong offer that we could afford. We got the house despite competition." ~ Will & Kristen Turner
"Kellie is phenomenal and an absolute pleasure to work with. She masterfully navigated the process of helping us buy a home that was far from an easy "standard" transaction. She is a true real estate professional who is a master at her craft and I am not sure we would be in a home that we love without her help. If you are looking to buy or sell a home anywhere in the area she is who you want to be working with!!" ~ Sam & Ann Matta
"We have worked with Kellie on our last 2 home sales/purchases from 2010 and 2020. She was very knowledgable about the market and knows how to value your home. She had buyers at the ready for our most recent transaction stages very well. She has been great to work with and really makes the process less stressful. We would highly recommend her." ~ Ryan Fitz-Patrick
"Kellie made my home selling process as smooth as possible, especially with the COVID-19 situation. She expertly guided me in the pricing process for my home based on her firsthand knowledge of the immediate market, recently listed homes, homes coming on the market and the value of the improvements made to my home. Add in her sharp (*and complete!*) staging my home, my house was well-reviewed by every potential buyer and their agent. Her marketing formula worked for me and it exceeded my expectations. All older homes will require miscellaneous repairs and Kellie recommended the best contacts to do the work. In almost all cases, she went so far as to call the contractors and negotiate a better prices for me! Kellie is a full-time realtor. She is serious-minded about her process with a very professional and ethical approach. I was pleased with her focus on getting across the finish line with my home. Even with the unprecedented quarantine, she followed all guidelines and found a way to keep moving forward with the sale of my home. Thank you Kellie~!" ~Jason Fitzsimmons
"Kellie is "Super Realtor." She has facilitated our family's move twice, both under different circumstances, and went above and beyond our expectations both times. She is also kind, easy to work with, and always filled with great resources and connections to ensure both selling and buying go as smoothly as possible." ~Rob & Melissa Carter
"Kellie was a true professional and a pleasure to work with. Her market knowledge was strong and her responsiveness was great. She always did what she said she was going to do and I would highly recommend her to family and friends." ~ Paul Kang
"We recently were in the unfortunate position of having to sell our parents' home. I connected with Kellie due to her expertise with the neighborhood. I am so glad I did. We just went to settlement today. She made a process that could have been filled with anxiety and trepidation an experience of nurturing and smooth handling instead. I am so grateful to her for all of her help, from advice about what to focus on fixing up to put the house on the market, all the way through negotiating and getting ready for settlement. I highly recommend her without reservations." ~ Bess Rose
"Kellie Langley did an amazing job in helping us buy a house. She was very responsive to emails, prioritized our best interests, thoroughly answered our questions, and did an excellent job of putting together a contract that represented our wishes. Working with Kellie made the home-buying process exciting and less stressful. I highly recommend Kellie to anyone looking to buy a house in the Towson area." ~ Teresa Ranadive
"A pleasure to work with and an expert at her craft, with Kellie's prowess we had multiple offers a few days after putting my parent's home up for sale. Three days after the house listed, we had a firm contract for significantly more than the asking price. Kellie put together a comprehensive plan and pricing strategy for us. She also provided us with cost effective and reputable service contractors to help us ready the house for sale, and most importantly communicated with us throughout the entire process. Kellie staged the home beautifully, transforming an older home to appeal to today's buyer. When Kellie says that she is available to her clients, she really means it! Our questions always seemed to come at the end of the day or on weekends, and Kellie always responded the same day, and sometimes minutes later. She followed through on her promises, and honored deadlines. Kellie's work ethic and dedication is second to none! I appreciated that she not only patiently answered our questions but explained the what, when, why, and how behind her answers. Kellie is a true professional who respected our decisions and always made time for us. She adapts on the fly, doesn't panic, and was able to navigate us through rough waters several times when we faced unexpected challenges. Always pleasant, and with humor which was badly needed some days! Kellie·kept us on track from start to finish, even in the midst of the coronavirus pandemic. Someday we will sell our house, and we know who we will be calling." ~ Tammy and Dave Scheve
"Kellie was very patient while we searched for our dream home and then once we found it, she ensured that our home buying experience was first class the entire way. Her due diligence on the property was impressive and her years of experience were evident based on how easily she navigated us through the negotiations and home inspections. We wouldn't consider choosing anyone else for our future real estate needs." ~ Peter Kim Dolan
"Kellie was great to work with. She understood the market and put a plan together that worked quickly. She was really good at communicating where things stood in the process." ~ Kris Pam Thompson
"Kellie helped us sell our beloved home in record time! She answered all our questions promptly and solved any issues that came up with perceived ease. We were constantly saying how lucky we were that we chose to work with Kellie! She is simply the best and we are very grateful for her professionalism and expertise." ~ Patrick Britney Bove
"Kellie is the best! For days I tried to think of words to express my gratitude and respect for the work Kellie has done for us; only to realize words cannot express. She is the most trustworthy, loyal, knowledgeable, hardworking, and connected realtor who successfully fought for us every step of the way both selling and buying. Selling: Our house listed and was under contract the same day without any surprises through settlement. Purchasing: We ended-up with a fantastic house in the perfect neighborhood and a seamless two-week settlement." ~ Tod Amanda Reuschling
"Kellie is personable, dedicated and an absolute expert. She leaves nothing to chance! She is a very knowledgeable pro who makes even a challenging process smooth. We couldn't have asked for a better Realtor for our home purchase. I highly recommend her!" ~ Broc Jen Silberzahn
"We couldn't have asked for a better agent. Kellie demonstrated knowledge, skill and care as she guided us through the process of selling our house. The process went as smoothly as we could've hoped. We signed the contract on Wednesday, pictures were taken on Thursday, the sign was up on Friday and Kellie called with 3 offers on Monday – each above the listing price. We closed a month later and netted +$10K over what we originally asked for. Between that and some astute advise and guidance from Kellie, she literally paid for her services and we are delighted with the results. Kellie did a great job and I would be happy to recommend her to family and friends." ~ Bryan Humbert
"Very professional but friendly as well! Best experience I have had selling a home! Great follow through, kept me updated every step of the way! Would highly recommend her" ~ Mary Jo Duvall
"We had a very positive experience working with Kellie. She is extremely knowledgeable about the area in which we were looking and provided thoughtful advice. Moreover she was very in tune with what was important to us when we were evaluating houses. Overall she made the entire process of buying a house seem straightforward. We highly recommend working with Kellie and would happily work with her again in the future." ~ Eric Nolley Kristin Bibee
"My husband and I were relocating to Towson, MD and Kellie was supportive in helping us to define our housing priorities. She is very knowledgeable, a skillful communicator and negotiator, available, patient, and has a great sense of humor which on some days we really needed! Kellie always made us feel that we were a top priority. She never tried to hurry the process and was respectful of the decisions we made. In the end, we found the perfect house! We highly recommend Kellie to everyone in need of a realtor." ~ Mark Bobbi Titus
"Kellie was very patient with us looking for a new home when we downsized – we were eventually successful in finding a place with her help. She then sold our home in three days. We were very pleased with all the help Kellie provided to us as we made this major move." ~ David Merry McCracken
"Kellie made our experience as first time homebuyers an absolute dream. She is as professional, knowledgeable, and hardworking as it gets. There truly isn't anyone like her. I cannot recommend her enough. If you are looking for your dream home, Kellie will find it for you!" ~ John Corbett Maura Mirarchi
"Kellie provides exemplary service and was instrumental in helping us sell our Baltimore home in a challenging market. Kellie is highly motivated, professional, responsive and delightful to work with." ~ Donald Anne Kellerman
"Kellie is the consummate professional! From pre-listing suggestions, to pre-marketing and then bringing the listing live, Kellie's real estate expertise made selling our home a seamless and successful transaction. I highly recommend Kellie for any of your real estate needs." ~ George Davene Good
"My husband and I are so glad we chose Kellie to sell our home in Towson. Since it is one of the largest financial transactions a person does, it's important to have someone in your corner who knows what they are doing. I could tell Kellie really knew her stuff from our first meeting. We discussed price, the things I needed to fix, and what the entire process would entail. When I had a question and texted her, she responded right away with the information I needed. Kellie staged our home and used a skilled photographer so the internet presence was excellent. We accepted an offer just days after going on the market. She guided us through all the steps to settlement so that the entire process was actually very pleasant. I HIGHLY recommend Kellie!" ~ Charley Gale Della Santina
"We wanted to let you know how pleased we were with Kellie Langley and the outcome of our Wiltondale/Towson home sale. Initially, my wife was skeptical that Kellie could make a difference in the sale (we had had our home on the market with another broker for a couple of months with poor results). I was reasonably confident that she could, based on her reputation. At the first meeting, my wife was completely won over by Kellie's: thorough preparation, intimate knowledge of Towson, understanding of the nuances of our particular street, what price point we would need to set, and what we would need to do to market our home. In addition, Kellie had marketing techniques, numerous contacts, and the Coldwell resources to sell our home as quickly as possible. All of those skills and talents bore fruit: in less than two weeks of listing, we had a firm contract. Kellie was always responsive and helpful, from the first meeting, through the various inspection processes, and, finally, settlement. She's fantastic! We've been praising her to all of our friends. She's a tremendous asset to your firm!" ~David Lindenstruth
"It is almost impossible to put into words the level of respect and gratitude that my family has for Kellie Langley. Throughout the transaction, Kellie demonstrated her masterful negotiating skills, encyclopedic knowledge of the business and ability to adapt to challenges while remaining even keeled. Her ability to process on the spot is nothing short of impressive. Throw in a hefty dose of humor and it was about the most pleasant experience one could have! HUGE thanks to Kellie, our family has entered a new wonderful chapter of life." ~Scott Jenna Chambers
"Kellie is the Super Hero of real estate agents! Her attention to detail, follow through and willingness to go above and beyond are truly astonishing. She made the sale of my home happen in some less than ideal circumstances. Kellie labored for hours staging my home to maximize the appeal. She has a decorative eye that is second to none. Her negotiating skills border on an art form. I had no idea that a realtor could be so tireless and thorough! There are countless examples of Kellie's professionalism and expertise. She is able to read people and tailor her approach. Her work ethic is tireless. I am so grateful!" ~Doris C.
"I am writing in regard to our experience with Kellie Langley, who recently sold our home at 8 Minebank Court in Towson. My wife and I selected Kellie, based on my search for "Towson's Top Real Estate Agents" on the Internet. After narrowing my search to 3 agents out of a dozen candidates, I called Kellie and it was obvious from the start that we made the right decision. Kellie promptly presented us with a comprehensive plan to sell our house. This included staging our home at no additional cost . Kellie was always one step ahead of the market and advised us on what we could realistically expect in regard to list price. Kellie also put together an excellent description of our home for the multiple list service, including outstanding photos and a virtual tour. In less than 2 weeks following our signing a contract, Kellie got our house on the multiple list. Within 24 hours of getting on the multiple list, we got six appointments, which resulted in three offers, two of which exceeded our list price. Not only does Kellie have a detailed knowledge of the real estate market, she is a true professional and one of the hardest working people I have ever met. In addition to getting top dollar for our house in short order, Kellie was a real pleasure to work with. She did much more for us than we expected and she personally made sure that every detail of selling our house from beginning to end was not overlooked. Based on our experience with Kellie, we enthusiastically recommended her to one of our neighbors, who had been planning to put their house up for sale next fall. Within one month of signing a contract with Kellie, our neighbors' home is now under contract. In conclusion, selling a home can be a very challenging and intimidating experience. Fortunately, we picked the best possible real estate agent in Kellie Langley, who seamlessly handled every detail and actually made our entire experience quite enjoyable." ~Greg Ina Handlir
"We consider ourselves experts when it comes to moves, as this was our tenth move. I can honestly say Kellie Langley was the finest realtor we have ever had, in all our moves. Everything she did turned out to be exactly the perfect solution to the issue at hand. We had relatives tell us, you cannot sell a house between Thanksgiving and Christmas! Kellie proved them wrong. Kellie provided us with a price range in which to sell the house, and we sold it for the high end of the range! We even sold the house before it made it to the MLS. There were a number of things Kellie did that were above and beyond the call of duty. Every service recommendation she made proved to be outstanding, i.e., the chimney repair (over $1,000 lower than the competition), the movers ($2,000 less than the competition), the local trash hauler who helped us get rid of two pickup trucks worth of junk, and even a wonderful homemade dinner while I was recovering from surgery. I would very strongly recommend Kellie to any prospective buyer or seller. Kellie also interviewed and found us an outstanding realtor on the buying end in Ohio. My wife and I can only thank her for her outstanding support and service through a very stressful time. She was our rock. I almost wish I could move back to Towson so we could utilize her support again. She is simply the best!" ~Dave Sally Kampfe
"Kellie was absolutely amazing! She without a doubt went above and beyond to make sure that we found the right home. She has an obvious wealth of knowledge and understanding about all things house related and that proved invaluable for our home buying process. While exceptionally professional, Kellie made us feel very comfortable discussing any and all matters throughout the entire process. And despite handling several listings, her accessibility and constant communication made us feel like we were her only clients. Kellie is without a doubt a magnificent Realtor and a wonderful attribute to the Coldwell Banker name." ~Brandon Renee Neill
"Kellie listed and sold our Stoneleigh home and helped us buy our new one in Hampton/Towson. Simply put, Kellie Langley is the BEST! Her knowledge and professionalism are outstanding! She was with us from start to finish and always just a text away. You are fortunate to have her representing Coldwell Banker!" ~Kirk Linda Davis
"Kellie Langley's affable professionalism, polish, knowledge, and level of personal care far exceeded any expectations I might have had prior to listing my condo with her. Kellie provided consummate staging for my home, mailed forgotten packages, and even took the time to laugh with me over the phone. She is relational and warm; energetic and results-driven, as evidenced by my home selling in four days after it was listed. Clearly, Kellie is the top expert in her field at Coldwell Banker and I am grateful for her service, compassion, and dedication to excellence in all things." ~Cynthia Chin
"Kellie Langley is the BEST agent I have ever met! She gets an A+ in every aspect of helping me purchase my home." ~Wendy Chesser
"Kellie Langley is an exceptional agent! She has been our agent in the sale of 2 homes and the most aggressive, professional agent that I have had the pleasure of meeting. I will be sure to refer her to anyone looking to buy or sell a home and ensure that my family and or friends work with Kellie in the future!" ~Kevin Coady
"Kellie impressed me with her staging skills and provided some striking accessories to showcase my house. Kellie's dedication to her clients is evident by the fact that she negotiated my contract during her vacation. When the buyer asked to expedite settlement by 10 days, Kellie worked effectively to accommodate their request, coordinating contractors and vendors. I have already recommended Kellie to a family member and a co-worker." ~Martha Kenney
"Kellie Langley was an exceptional agent who managed to keep us sane during a very trying process in a terrible buyers market (we were sellers). We could not have survived this process without her! She was also exceptionally knowledgeable about all aspects of the sales process and did an excellent job of pricing our home for the current market. She went above and beyond her responsibilities to deliver outstanding service. We would recommend her to anyone we know in the Baltimore area!" ~David Marilyn Larach
"Kellie Langley is a former neighbor and has earned a strong reputation in the Towson community as the go-to agent. As a result of her professionalism in managing my listing, a Rodgers Forge neighbor engaged her services to manage their listing as well. I am very impressed with Kellie's knowledge of the real estate market in general, as well as the specific activity in Rodgers Forge and the local Towson neighborhoods." ~Paul Phillips
"I was extremely thrilled with the service I received throughout the entire process of selling my home! My philosophy is to never say anybody or anything was "perfect", as that would leave no room for improvement, BUT I would give Kellie Langley a 9.9999999! I would personally and professionally recommend Kellie to anybody who is looking for a Realtor in the Baltimore Area, which I believe is the best way of saying Thank You. Her methodology of selling a house is as professional as it gets. I was explained the selling/marketing strategy and was educated during each phase of the transaction." ~Max Wyman
"Kellie Langley was there for us from the start. She was outstanding, extremely accessible, and really understood what we were looking for. I will recommend her to anyone I know that is searching for a house. I could not be more pleased with our house hunting experience with Kellie!" ~Harry Begg
Kellie did a great job finding a home and handling that transaction for our family 7 years ago, so there was no doubt that we would work with her again. We reached out well in advance of the need to engage her services to handle the estate sale of my parents home. She was there with us every step; providing guidance and suggestions. There is no way this transaction could have been as smooth, nor would we have received the price that we did, without Kellie. She presented a comprehensive pricing framework and marketing plan; thus making the complex decision of when to enter the market easy to understand. Additionally, that package made it easy for me to keep my siblings appraised of everything and made me confident that I was doing the best job as PR of the estate. Kellie's work was totally validated by the final results, and all involved are very happy- not only with the price received but in the speed of the transaction and and how quickly and efficiently all issues were correctly addressed. She is simply awesome. We tell everyone about her and already have plans to work with her again!" ~David Sitzer
"My sales associate, Kellie Langley, was a gem! She was extremely knowledgeable of the market and very helpful with recommendations for estate appraisers, cleaning services, haulers, etc. Kellie was always enthusiastic and easy to work with. She made me feel confident and hopeful right from the start. She is a true asset to Coldwell Banker" ~Lisa Vincent
"Kellie Langley is the most impressive real estate professional we have ever worked with. We developed such a close relationship with Kellie after she sold our prior home in 2009, we turned to her again for a second time when selling our Towson home in 2016. She approaches the sale of your home as if it were her own, treating every step in the process with the taste of an interior decorator, the knowledge of a relocation expert and the heart of your very best friend. Anyone considering a move couldn't go wrong by selecting her as your teammate in something as important as your home. Everything from beginning to end was professional to the MAX." ~Deb Hamilton John Novak
"Kellie exceeded our expectations of what a real estate agent is. She was always available to us and her expertise made us confident in the choices we made. After completing all of the 'action items' she suggested, the sale of our home was quick and her negotiating skills helped us get a great price. When we found our next home she navigated through the bidding process to ensure we would get the house. She is a wealth of knowledge in the real estate world and we are so happy that she was on our team." ~Andrew Erica Mininsky
"We cannot begin to say enough good things about the job that Kellie Langley did during the recent sale of our home in Towson. She was extremely prepared for our initial interview/meeting and based on her presentation we decided to choose her without even considering anyone else. We were familiar with her extensive marketing through communications that we often received (recent sales/market activity, current listings, etc) by mail. Based on her expertise, a "to do" list was compiled that included cosmetic changes/repairs that she recommended be addressed prior to "going live" in order to get top dollar for our home in this market. We spent two weeks accomplishing these tasks. Kellie then used her design skills to professionally stage our entire house and the results were amazing! Our house was sold in 2 days (after receiving 3 offers) for 2K above our asking price. The energy and commitment that Ms. Langley brought to this transaction was unparalleled. She was in constant communication during the entire process and never was any detail or question left unattended, including some challenging issues that arose on the buyers side up until and even after settlement. I realize that we were not the only clients that Kellie had, but she sure made us feel that way. We could not have chosen a better person to handle the sale of our house and we would not hesitate to use her services in the future or recommend her to a friend, family member or neighbor. Coldwell Banker is very fortunate to have such a wonderful, engaging, energetic, professional and extraordinarily committed agent working under your banner!" ~Bill Kathy Ensor
"We wanted to let you know what an excellent job Kellie Langley did selling our home at 3 Minebank Ct in Towson. She was very professional very personable . She did some staging for us and did such a great job that we wanted to stay! She was readily available for showings, meetings, questions, etc. On a scale of 1 to 10 we would give her a 10+! We would recommend her, and in fact we already have. Thanks very much to Kellie for all she did." ~Don Joan Dietrick
"Kellie Langley was exceptional in every way. She was very knowledgeable about the entire process, and incredibly helpful in every matter. We found her recommendations invaluable, and have been so appreciative of her unfailing commitment to helping us through each and every step of the purchase of our Towson home. She was and is phenomenal. We call her "Super Agent!" ~Rob & Melissa Carter
"Kellie went above and beyond in every sense. Her personal touches, like thoroughly staging the home at no additional charge, speak to her intent, abilities, and exceptional nature. She was an incredible agent and all that we could have asked for in selling our home. Particularly as we had moved out of state and she took on every aspect she could to ensure that the process went smoothly; always going above and beyond, with an eye for detail that any buyer or seller would more than appreciate. She clearly takes great care in work and strives towards excellence and deserves acclaim accommodation for her services." ~Martin Kate DeRiso
"We are so appreciative of the work Kellie did for us! She stood by us every step of the way and got us the home we wanted. Her dedication to us was extraordinary -we were not a transaction, but a family that needed a new home and she went above and beyond to make us feel that way. Each step was made easier because of Kellie's attention to detail, experience, and personality-simply put, she cared! She answered our questions before we even asked them. Kellie's presence, guidance, and frankly going above and beyond in each aspect of the process gave us peace of mind and made everything simple for us." ~Matt Kristin Kluga
"Kellie Langley was outstanding in EVERY way to sell our Stoneleigh home! We would recommend her without exception." ~Lanny Faye Mackall
"Kellie Langley was phenomenal! She was easy to work with and she worked tirelessly to help get my house ready to be placed on the market. She was extremely organized and on top of every aspect of the sale of my home and the purchase of my new home. No job was ever too small for Kellie to handle. Selling a home is a stressful situation, but Kellie did everything in her power to reduce the stress load. She followed up with other agents to receive feedback on showings and she promptly shared information. Kellie responded to emails quickly and if she didn't know the answer to a question, she found the answer. She was a joy to work with and I would highly recommend her to anyone I knew who was looking to buy or sell a house!" ~Pamela Steven Jones
"Kellie is an exceptional delightful person to work with during an emotional time. I hope never to sell again but if I do I will call her! Kellie and her assistant Brad were willing to help with my pets. That was a lifesaver during the selling process!" ~Paul Lynne Grimm
DESIGNATIONS AND MEMBERSHIPS
• CB Towson Office TOP PRODUCER 2006, 2007, 2008 , 2009, 2010, 2011, 2016, 2017, 2018, 2019, 2020
• Coldwell Banker International Presidents Elite Award 2020
• Coldwell Banker International Presidents Circle Award 2007, 2008, 2009, 2010, 2015, 2016, 2017, 2018, 2019
• HSE, Home Staging Expert
• CNE, Certified Negotiation Expert
• Greater Baltimore Board of Realtors, member since 2004
• Maryland Association of Realtors, member since 2004
• National Association of Realtors, member since 2004
• Member, Towson Chamber of Commerce, Inc
• Lifetime Member Real Estate Million Dollar Association
• Coldwell Banker Presidents Club
• Coldwell Banker Chairmens Club
• Coldwell Banker Diamond Society
• Rookie of the year 2005


PROFESSIONAL BACKGROUND
I have completed over 100 million dollars in real estate transactions with 100% client satisfaction! In 2011, I was honored to move into management as the Branch Vice President of the CB Towson Office. After 3 years of leading a very busy office with 40+ agents, I resigned that position so I could return to working directly with clients. With over 16 years of real estate experience as the Top Agent and leader of a successful Coldwell Banker Office, you can be confident that I am uniquely qualified to offer the finest real estate guidance in this marketplace!
COMMUNITIES SERVED BY KELLIE LANGLEY
These are just a few of the fine communities/areas that Kellie Langley serves: Anneslie, Armagh Village, Baltimore, Baltimore City, Brookview Farms, Canton, Cedarcroft, Charlesbrooke, Cockeysville, Dulaney Gate, Dulaney Forest, Dulaney Valley, Federal Hill, Fellowship Forest, Gittings-Bellona, Glen Arm, Greenbrier, Guilford, Hamilton, Hampton, Hillendale, Homeland, Hunt Club Farms, Hunt Valley, Idlewylde, Jacksonville, Knettishall, Knollwood, Loch Hill, Loch Raven Village, Lutherville, Mays Chapel, Mt Washington, Murray Hill, New Town, Nottingham, Original Northwood, Owings Mills, Parkville, Perry Hall, Phoenix, Pinehurst, Reisterstown, Rodgers Forge, Roland Park, Ruxton, Southland Hills, Stoneleigh, Timonium, Towson, Wakefield, White Marsh, Wiltondale, York Manor, Yorkleigh.