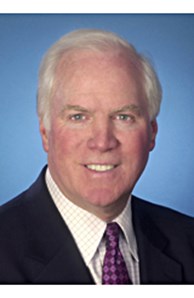 Salesperson
Phone
Office

Towson

828 Kenilworth Dr, Towson, MD 21204-2201
Connect with Walter
Designations
Certified Real Estate Brokerage Manager (CRB), Graduate Realtor Institute (GRI)
More about Walter McGuire, Jr.
Personal Background


I attended and graduated from Calvert Hall High School, I have a business degree from St Francis University, Pa. and did graduate work at American University in Washington DC. until serving my country as a pilot in the Navy from 1969 to 1974. I then went into banking for 2 years after the service to better prepare me for my upcoming real estate endeavors. I entered the real estate field at the end of 1976 and have had very few days when I didn't 'enjoy the ride'! I have been happily married for 48 years with 4 grown, successful children and now enjoy my spare time with my 8 granddaughters and occassional trips with my wife Janine. I'm passionate about golf, love training my gentle, German Shepard, Poet, and occasionally racing my Shelby Cobra roadster on summer weekends.
Except for my time in college and the Navy, I have lived in the general Towson area of Baltimore County and currently reside in the the very neighborly community of Stoneleigh.
"If I didn't love real estate I wouldn't be in it...Life's just to short!" So, if you'd like some help from someone who enjoys getting up in the morning and going to work, give me a call. I'd love to assist you with that sale or purchase. Thanks, Walt
Designations and affiliations


National Association of Realtors
Maryland Association of Realtors
Member; Greater Baltimore Board of Realtors
GRI; Graduate Real Estate Institute
CRB; Certified Residential Broker
Professional Profile


I have been with the Coldwell Banker Towson Office (formerly O'Conor Piper & Flynn) since its inception in 1976. "Best career move I ever made! Great leadership...terrific guidance...and wonderful support systems for me and my clientele". As the oldest real estate firm in the country, (just 109 years young), Coldwell Banker must be doing something right! What it does do very well is to train and develope top agents in the industry to serve their clients professionally, ethically, and with the results expected of us, and, I consider myself one of those products.
I have been offering my service for the same firm for my entire career!...and that doesn't happen very often. It only happens when the firm and the employee offer meaningful value to each other. I have given 'CB' 41 good years, and they have given me the support and direction to assist my client base and enabling me to make a decent living for my family and me. As it turns out, approximately 80% of my business comes from referrals from past clients, so Coldwell Banker and I are doing something right!
If you would like to consider my services, I would be proud to have you as my next client. Whether buying or selling, I think you'll find that Coldwell Banker and I make a credible and effective team to help you reach your real estate goals. Thanks for considering me.
Here are some of the communities and Neighborhoods I'm proud to serve


Anneslie, Baldwin, Baltimore, Baltimore City, Bel Air, Brooklandville, Butler, Campus Hills, Canton, Carney, Cedarcroft, Charles Village, Charlesbrooke, Cockeysville, Donney Brook, Dulaney Gate, Fallston, Federal Hill, Fells Point, Forest Hill, Freeland, Glen Arm, Glyndon, Guilford, Hampden, Hampton, Hereford, Homeland, Hunt Valley, Idlewylde, Jacksonville, Jarrettsville, Knollwood, Loch Raven, Long Green, Loveton Farms, Lutherville, Mays Chapel, Monkton, Mt Washington, Nottingham, Oakenshawe, Owings Mills, Parkton, Parkville, Perry Hall, Phoenix, Pinehurst, Pot Springs, Reisterstown, Rodgers Forge, Roland Park, Ruxton, Southland Hills, Sparks, Springdale, Springlake, Stoneleigh, Timonium, Towson, Upperco, Westminster, White Hall, White Marsh, Wiltondale, Worthington
Special Client Services


My Connect1 This is another free service the arranges utility disconnect and reconnection services, as well as 'change of address' notices.
Coldwell Banker Concierge - A great list of Coldwell Banker recommended vendors and contractors who can help with your home and moving services. Need a painter? ...a nw driveway? ...a handy man? ...a roofer? Take a look at our list...I think you'll like what you see. Available to our friends and clientele!
E-marketing advantage Get the E-marketing advantage! Coldwell Banker is part of the largest, full-service residential real estate brokerage in the U.S. and on the internet...period! We have the relationships and the resources necessary to provide unprecedented global exposure for your property on many high-traffic real estate websites, including: CBMove.com, Realtor.com, Trulia.com, and Zillow.com. These 4 sites alone, reach over 5 million real estate buyers...each month. Visit the E-marketing Advantage for more exciting details! Your home will be features on over 550 websites!!!
Testimonials


"Walt took us through all the steps of selling our home...ahead of the actual event! He told us what to do, what to expect and how to place our home in it's best possible position to attract a buyer. It was a team effort, and, mission accomplished! Thanks Walt, We're only to happy to recommend you to anyone who needs a very good realtor." Bill and Nancy Campbell
"Thanks Walt for your patience and pace. We were unsure of ourselves initially and a little intimidated by all the choices, but your patience paid off and we found the kind of home we always wanted. Thanks for your guidance and recommendations. It worked out very well, and we couldn't be happier in our new home." Thanks, Ted and Katie (Thomas)
"You are what we needed! Our earlier experiences made us leery of a 'commitment' to a realtor, but I'm glad we did with you. Great job! Stop by when you get a chance and see what we've done with the house so far. PS I think our old neighbor is moving...we'll let you know. Thanks again," Tom and Caz