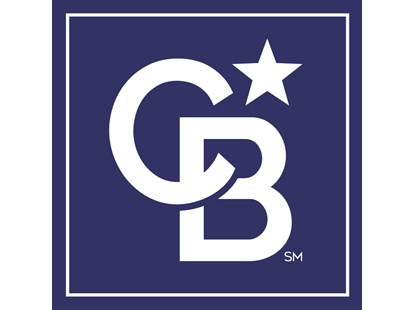 828 Kenilworth Dr

,

Towson

,

MD

21204-2201
About White Marsh
Our White Marsh Coldwell Banker agents have the knowledge, tools, and expertise to help you realize your real estate dreams!
More about White Marsh
Our Coldwell Banker agents know the value of personal relationships—especially when finding a home.
We'll be with you every step of the way.
Your Local Real Estate Connection
Get a positive, helpful partner for buying or selling a home!
We provide:
Trusted resource for answers about the process
Innovative and unique marketing strategies
Local market expertise with global resources
Knowledgeable about local area/neighborhoods
Strong negotiation skills
Local market viewpoint
Listings shown on up to 700+ websites
Buyers targeted with social media and digital advertising
HomeBase® transaction management system
Ability to target home searches
Listing Concierge high-end marketing available for any listing
New home experts
Luxury home experts
Buyer Specialists with the ability to target home searches
Certified Negotiation Experts
Accredited Staging Professionals
Professional, process-driven support through the closing and beyond
Impeccable style. Outstanding taste. It's your home. Who better to help you with your real estate needs than our White Marsh office of Coldwell Banker Residential Brokerage? Discover the experience and the resources, such as our concierge and ancillary service programs, that make us, like your home, second to none.
Our Vision
Home. It's the most important financial decision you'll ever make. Our goal is to make the process of buying or selling your home smooth and trouble-free through advanced training, state-of-the-art tools, and productive, polished professionals who are well-respected, ethical, and honest.
Our Mission
For over a century, the home has been our purpose. It defines us and everyone in our network.
Our mission will never waver -- to deliver the treasure of home ethically and honestly.
We like to think good training and experience make the best agents.
COMPETENCE + COMFORT = CONFIDENCE
Competence: When you first meet with an agent, expect to see a portfolio of credentials, past achievements, sales volume, and letters of recommendation. Look for evidence that his or her background, training, and state-of-the-art tools are relevant to your needs.
Comfort: The importance of being comfortable with your agent as a person cannot be overstated. You're going to be dealing with this individual on a regular basis, maybe for months, during a time that can be trying. Your agent will share the tension, anticipation, frustration, and ultimately joy of selling your house.
It takes a combination of these two characteristics to inspire the confidence a homeowner needs to maintain peace of mind through the selling process. This is something every Coldwell Banker agent strives for.
We strive to be agents who:
Make our clients feel comfortable.
Know the community and can point out parks, playgrounds, shops, and more.
Can show you more of the homes available throughout the area.
Have the products, services, and know-how to find the home right for you and market your present home for a faster, more profitable sale.
Offer you protection against unexpected repair bills in your new home.
Offer you warranty protection on your new home.
Listen to your needs and respond as a friend, showing as much interest in your satisfaction as in making the transaction.
Give back to our local communities through hard-work and dedicated community service
Our Core Values
Dedicated to the love of people and home since 1906.
Fun is fundamental to success.
We believe in a culture of caring.
Quality education helps us reach our full potential.
Providing a place to call home for our agents' professional careers.
Thankfulness for mutually loving and supportive families.
We are empowered by our faith and desire to serve.
We are strengthened by good friends that support us and lift us up.
We are energized by new clients and the possibility of long-term friendships.
We are challenged each day to learn more and always get better at what we do.
We are elevated with each new learning or teaching moment.
From technology and mentorship on over to the culture and scale - the common theme is that our White Marsh office has the tools, people, and legacy that cannot be replicated elsewhere.
Our Philosophy
The agents in our White Marsh office are daring, determined, and driven to succeed. We measure our success by the success of our clients and have the training, knowledge, and expertise to help you through each step of your real estate journey. This makes the process of finding, buying, and moving into your new home as smooth, quick, and enjoyable as possible. No one knows the people and communities they serve better than our local real estate agents. It's their job to know the ins and outs of our local neighborhoods and the home-buying or home-selling process. Our agents can answer all questions about selling your home, including how much it's worth. A valuable source of information about market trends, communities, and neighborhoods, particularly regarding homes for sale in the area, we are also the best resource when you are purchasing your home. Our agents strive to fully understand your wants, needs, and individual tastes, and to be REALTORS® whose personal and professional judgment you respect.
All real estate agents aren't the same, so it's not surprising that the same holds true for real estate companies. In every facet of our industry, Coldwell Banker Residential Brokerage sets the standard for innovation, expertise, and support. Our agents have access to the state-of-the-art technology, the strength of a global network, and an empowering culture of excellence - advantages that will elevate your real estate experience and distinguish us from the competition.
· · · · · · ·
There has never been a better time to start selling real estate.
Discover real estate license classes online, and in other locations.
ENROLL TODAY!
Call Melinda Mente, Branch Vice President, 410-252-2111 or visit CBSchool.com.