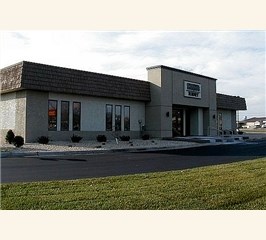 700 Highway 55 E

,

Buffalo

,

MN

55313-1706
More about Northwest Twin Cities
Office Hours: 10:00AM to 3:00PM
Buffalo is a great community offering conveniences of a large city with Walmart, Wright County Lumber and Millwork, Menards, and Target. In addition to rural, lake, and acreage properties to a growing and thriving economic center of diverse industry, governmental and medical services, education and housing, it still has all with the warmth of a "small town" feel. It was platted in 1856 and soon became the county seat of Wright County and is also home to the longest running PRCA rodeo in Minnesota.
Residents have quick access to Annandale, Albertville, Becker, Big Lake, Clear Water, Delano, Greenfield, Hanover, Howard Lake, Maple Lake, Monticello, Otsego, Plymouth, Saint Michael, Rockford, and Waverly just to name a few!
Great golfing at Wild Marsh, Albion, and Cedar Creek with many more to challenge your game!
Buffalo is conveniently located just 35 minutes from Minneapolis and St. Cloud and is at the intersection of two major highways which makes it a desirable location for commuters. If you are contemplating a move to Buffalo, you will find that Buffalo offers most anything you would expect to find in a larger city. It is surrounded by two beautiful lakes, Lake Pulaski and Buffalo Lake. You will find large, contemporary homes plentiful along Lake Pulaski and older, yesteryear homes near the Buffalo Lake area and a 40-unit condominium in the heart of downtown. Whatever your style, we are sure to find the perfect fit for your needs.
Welcome Home!
Awards

International Sterling Society Office