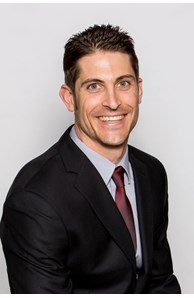 Sales Associate
Email
Phone
Office

Crosslake

34076 County Road 3, Crosslake, MN 56442
More about Travis Hoffarth
Travis' experiences and career endeavors revolve around helping people reach their goals.   Travis was raised in Avon, Minnesota and attended Albany High School.  He pursued a degree at St. Cloud State University where he earned a Bachelor of Science in Elementary Education with a minor in Human Relations.  Teaching brought Travis to the Brainerd Lakes Area 16 years ago.  He instantly fell in love with the beauty and the opportunities the Brainerd lakes area brings.  Travis teaches 3rd grade at Pine River Backus Schools and has been a part of the district his entire career, proving his loyalty.  That same loyalty has transcended into real estate.  Travis and his families own personal experience with Chris Cullen Real Estate led them to a successful home search and sale.  That outstanding experience gave Travis the desire to help people enjoy that same friendly and professional approach.  He quickly joined Coldwell Banker and The Chris Cullen Real Estate Team; as a sales agent.  
Travis enjoys spending time with his busy family made up of his wife, three children, and two dogs.  He cherishes a moment with friends and can also be found enjoying a round of golf or a day on the lake.  
His passion and dedication to assuring others achieve their life goals will help you find the property you are looking for.