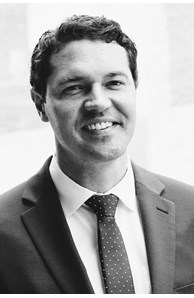 Sales Associate
#1 Agent in Nokomis East since 2012!
Awards

International Diamond Society
Designations
Graduate Realtor Institute (GRI), Short Sale and Foreclosure (SFR)
More about Nick Archer
Nokomis Neighborhood Expert
Nick lives and works in the Nokomis neighborhood and has significant experience and market knowledge regarding this desirable and convenient neighborhood. Nick also grew up here, and as a 2nd generation Realtor, he has extensive knowledge regarding the homes and overall neighborhood.
Nick has been the top selling agent in Nokomis East* since 2012. In 2019, he sold 3 times as many homes as the next closest agent. Utilize his expertise, professionalism, and knowledge of this area to sell your home or to find your new home.
*includes the Keewaydin, Minnehaha, Wenonah, and Morris Park neighborhoods


Experience
Nick is a professional Realtor with 20 years of full-time real estate experience. He has sold over 400 homes since 2002, and he works with both home sellers and buyers, providing comprehensive support and guidance throughout the entire buying or selling process. Nick's clients and their goals are his top priority.
Nick has extensive experience helping home sellers in south Minneapolis, primarily the Nokomis neighborhoods, where he has sold over 175 homes. He also works closely with buyers to help them search for and purchase homes across the Twin Cities metro area.
Working with Nick
Nick's goal as a Realtor is to make the process of buying and selling a home as smooth and hassle free as possible.

If you are thinking of buying or selling a home and you are trying to decide on a Realtor, Nick is happy to meet with you to discuss your goals and to answer your questions.
Contact him today at 612-554-4046 or via email at nickarcher@cbburnet.com


Client Reviews


What people are saying about working with Nick Archer

As a first-time home buyer I didn't know what to expect, but working with you made the whole process much easier than I was led to believe it would be. I found your positive attitude, general friendliness and knowledge of the entire process very personal, non-confrontational, and helpful. Curt, St. Louis Park
Nick sold my house in Nokomis in October 2016 and he really went above and beyond. He helped me understand what maintenance and updates needed be done to make my house ready to sell. The updates really made the house stand out and be move-in-ready for buyers and definitely helped me move into a higher price bracket. He had recommendations for a great plumber and electrician and I was really happy with their work (and that I didn't need to find trustworthy people on my own!). When I was finally ready to sell, he helped me stage the house for photographs and did a great job communicating with me throughout the entire process. I really can't recommend him enough. He was very knowledgeable and I appreciated how easy he was to work with. I've recommended him to friends and family and they have also been very happy with Nick as their realtor. Robin, Minneapolis (Nokomis)
Everything went great. You were very easy to work with the entire process was smooth seamless. We will definitely refer you to friends family. Wade & Molly, Minneapolis (Nokomis)
Nick has been great to work with on my first house selling experience. He really took the time to talk about his approach and discuss enhancements to the house to get it ready for the market. He has a good feel for the housing value in the area I really liked his philosophy of pricing the house fairly for the market. Nancy, Minneapolis (Nokomis)
Nick worked with us when we bought our house and we loved having him as our realtor. Our experience with him was so much better than the realtors we've worked with in the past. He never put any pressure on us or said we had to do anything - he just presented options and things that were important to consider and then helped us make the best decision for us. The info he shared was always very thoughtful and based on his experience. He wanted to understand what our needs and wants were. He took the time to answer all our questions and he always put us first. He also helped us think long term about resale value to make sure we were making a good decision. Most of all he was very fast to respond to all our questions and he always kept us very informed of what was going on. He was so good and we are very grateful that we worked with him. Kathy & Gregg, Bloomington
Nick made both the selling buying process very easy and enjoyable. Not only did we sell our house for the price we wanted but we were able to buy a house we both love in a great location. Andy & Teresa, Richfield (sold) / Bloomington (bought)
Buying a house for the first time can be a scary experience, but with Nick as our Realtor it made purchasing a home an enjoyable and fun experience. When it came time to look at homes, Nick worked around our schedule. Working with Nick made us feel very comfortable. Bryan & Tonya, Blaine
The service that you provided us was above and beyond all of our expectations. When we gave you our initial thoughts and ideas about what we were interested in, you came back with a lot of really great listings and information for us to consider. Whenever we had a question or concern, we were able to contact you through a number of different channels and we always received a response back in an incredibly fast and timely manner. Matt & Rosemary, Maplewood