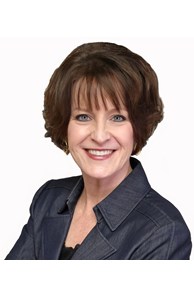 Sales Associate
Awards

International Diamond Society Team
Designations
Cartus Network Inventory Specialist (CNIS), Cartus Network Marketing Specialist (CNMS), Cartus Network Referral Specialist (CNRS), Luxury Property Specialist (Luxury Specialist)
More about Sally Snyder
My Philosophy Personal Goal:
I am an Eden Prairie resident since 1994 and while I know EP very well, I am also familiar with surrounding communities and have worked with hundreds of people buying and selling properties throughout the Twin Cities area since early 2004. I have yet to have an experience where my client was not thrilled with my service. My point of view is that everyone deserves to work with an agent who is responsive, knowledgeable, experienced, and genuinely puts the client's needs first. As referrals are the lifeline of my business, I make it my personal goal to create such a positive experience for all my buyers and sellers that they're actually excited to tell others about working with me. I'll want your experience to be that good. In fact, I want it to be so good that by the time we're at the closing table, and house keys are being exchanged, that you KNOW you chose the right agent to work with!
My Services:
My services include the professional coordination of the home search, property marketing, negotiation of purchase or sale and details of closing. Coldwell Banker Realty also offers home financing through Guaranteed Rate Affinity, title insurance and closing through Burnet Title and the services of Castle Edge Insurance, and Burnet Relocation. True one-stop-shopping!
Our Technology:
Coldwell Banker Realty has always led the way in emerging real estate technologies. Whether selling or buying, you can be confident that I will employ the most current technological tools to successfully market your home or make your home search an efficient process. This includes our robust Internet marketing presence. We have it all!
My Mission Statement:
My Mission is: To create such a positive real estate experience for my clients that they want to refer me to their friends, neighbors, co-workers, and family.
For Buyers:
Whether you're considering buying your first home, or this is your umpteenth purchase, we'll begin by meeting so we can talk about what Coldwell Banker Realty and I have to offer you, and to find out more about you and what you're looking for. If the home-buying process is NEW to you, or it's been awhile since you've moved and you need a refresher, I'll also give you an overview of what will happen during the transaction start to finish. If you choose, I will then take you out on a shopping tour of 3-5 homes to see if we are a good match. If so, we will work together to find just the right house for you to call home! It's my personal goal to make this as enjoyable a process as possible. You'll be glad you contacted me. I'm looking forward to talking with you soon!
For Sellers:
As Zig Ziglar so famously said, "You can have everything in life you want if you will just help enough other people get what they want." I live by those words and work diligently to get sellers what they want - their property SOLD! I love helping people sell their homes! When you contact me for an appointment, I'll go into the marketplace to determine what I think your property is worth and we'll meet to discuss all aspects of selling. This will be an opportunity for both of us to find out if we'll be a good match in the selling process. If we are, then it will be my personal goal to create a positive selling experience for you so you tell others about working with me! Let's get started - contact me today!