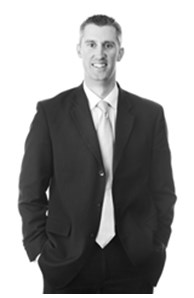 Branch Vice President
Email

eanewman@cbburnet.com

Phone
Office

Minnetonka

19400 Highway 7, Excelsior, MN 55331-9133
Designations
Graduate Realtor Institute (GRI)
More about Eric Newman
General Information


As a former top producer and four time Minneapolis St. Paul Magazine Super Agent Award winner, Eric brings firsthand experience and success to his role as leader of the Minnetonka Office.
Eric prides himself on offering help to the affiliated Independent Sales Associates to incorporate work/life balance in their businesses. His philosophy of putting family and personal time first has served the independent associates well. His approach when developing both experienced and newly affiliated independent sales associates has helped develop a top producing group that do not consider failure an option.
Partner


This is your business. You are the entrepreneur and CEO. Eric will use his expertise and company resources to partner with you in that venture. From business planning to voluntary and individualized one on one meetings, Eric offers development opportunities to independent sales associates and can help them achieve their personal goals. You don't have to go at it alone.
Quarterback


Much like the offensive leader of a football team recognizes opportunities and leads the way, Eric has continually been a leader in both utilizing technology and developing businesses. From creating and producing a live listing video during one of his Tuesday business meetings to developing a rookie of the year for the company, Eric leads with conviction and makes sure independent agents affiliated with the office have access to the information they could use to thrive as real estate sales professionals.
Systems


Eric encourages affiliated independent agents to create their perfect week and live by it. So what does a perfect week look like? Each agent creates their personalized plan but Eric recommends a few necessities:
1. Schedule in family or personal time first.
2. Time block prospecting and lead follow-up time.
3. Attend the weekly educational courses offered at the Minnetonka Office: ·
Monday Words That Work dialogue course ·
Tuesday Business and Networking meeting · Web
Wednesday technology course ·
Thursday Action Workshops ·
Friday Live Big Prospecting Hour
4. Stay in control of appointment times by setting the days and times you are available to show or list homes.
5. Meet regularly one/one with Eric for development sessions
The perfect week is just the tip of the iceberg. Offering helping to independent agents with contact and transaction management are just a couple more of the many ways that Eric can offer help to affiliated independent agents in their goal to find more time in the day for the important things in life and business.
Personal Branding


Eric knows that each and every affiliated independent agent has their own special skills and strengths. Eric prides himself in offering to help each agent identify their unique attributes and develops them to optimize their brand within Coldwell Banker Burnet by offering to show them how to effectively market themselves and their businesses.
Testimonials


I came into Real Estate after having had a career for many years in the business world. I have worked for several different supervisors/bosses/vp's/directors. I consider myself extremely lucky to have landed at Coldwell Banker Burnet Minnetonka under the leadership of Eric Newman. Never have I worked with a more enthusiastic, supportive, bright individual. He is a leader with out being overbearing, he is a teacher to an office full of agents who are 10 years older than him and have 10 years more experience than him, yet they all respect and learn from him everyday. Eric is an awesome leader to those agents both old and new, we are lucky to have him.
More Testimonials


Eric was the reason I chose to work with Coldwell Banker Burnet. He brings the company's philosophies to life:
Integrity - Eric's value of simply "doing the right thing" permeates in everything he says and does. It's how he conducts business. It's how he treats everyone around him.

Importance of Education - Eric's delivery of information is engaging, thorough, right to the point, and expressed with great enthusiasm.

Leadership - Eric's knowledge of the most current information in our industry and technological developments keeps his team a step ahead of the competition.
Eric is passionate about succeeding in this industry and it's contagious!
Your Real Estate Business


Do you think you have what it takes to be an independent sales associate affiliated with the Coldwell Banker Burnet Minnetonka Office? Call or email Eric for a one on one meeting to determine if a real estate sales partnership is right for you!
Eric Newman – 952.470.2511 – eric@cbburnet.com