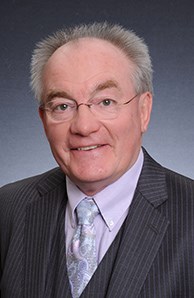 Sales Associate
Phone
Office

Forest Lake

56 E Broadway Ste 103, Forest Lake, MN 55025
More about Tim Garry
Selling Your Home
Only a real estate professional who belongs to the National Association of Realtors can call themselves a Realtor. A Realtor is bound by a Code of Ethics. They pledge to protect and promote the interest of the seller by providing fair treatment for all parties involved in the transaction. The art of showing, negotiating and selling a home is learned over a period of time. Selling a home, as in every aspect of life, is best accomplished by those who do it often. Let me put my experience of helping move 789 families over the past 33 years to work for you!
Buying Your Next Home
As a member of the National Association of Realtors, A realtor subscribes to a strict Code of Ethics. A realtor will help you complete the transaction with your budget, convenience, peace of mind, and your best interests as priorities. In today's market, most buyers need financing help to buy a home. Many forms of financing are available today. The great variety of mortgages can be confusing to anyone who has not purchased a home within the last three years. A Realtor can give needed advice regarding the most appropriate financing method to use in each situation.
What Can I Do?
I have used the title from a dump truck and a Harley Davidson for a down payment. I have financed sales with a 1031 Exchange, a trade, single pay life insurance policies, T-Bills, art, charitable donations, stocks and bonds as well as contracts for deed and personal money mortgages. I have sold a $29,000 fixer-upper to a $900,000 lake home and everything in between, including Quizno restaurants, a car wash, clothing store, multi-family properties and residential and commercial leasing.
Call me today and let's get you moved!