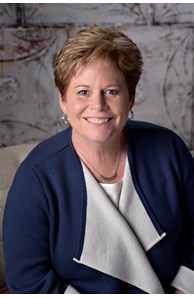 Sales Associate
Email

naritt@cbburnet.com

Phone
Team
Office
Awards

International Sterling Society Team
Designations
Accredited Buyer Representative (ABR), Certified Residential Specialist® (CRS), e-PRO, Graduate Realtor Institute (GRI), Short Sale and Foreclosure (SFR)
Languages other than English
Spanish
More about Nancy Ritt
Mission Statement
The Ritt Groups mission is to offer you our expertise in the areas of homebuying and selling, shortsales, foreclosures as well as luxury homes, urban living and new construction. We strive to make your transaction as seamless as possible in an effort to make the whole process a satisfying experience. Our greatest desire is to create lasting relationships you can count on today and for generations to come!
About Us
Nancy Ritt
I was born and raised in Minnesota, relocated with my husband Mark and 3M for 10 years in the 80's, and currently reside in Burnsville. Mark and I got married in 1978 and have raised three sons, all of whom currently reside in the Metro area and one (Charlie) that I have the pleasure of working with. My enthusiasm for real estate has led me to be a dedicated professional who exemplifies honesty, integrity and experience. I crave the challenges that each new real estate opportunity brings. I've been a licensed Realtor since 1994. My uncompromising professionalism and commitment to my business has earned several designations including; GRI, CRS, ABR, and SFR (Shortsale & Foreclosure Resource). The cornerstone of my business is to be your trusted partner and advisor, as well as consultant and friend, which I hope will result in lifelong relationships.
Charlie Ritt - Realtor, SFR (Short Sale Foreclosure Resource)
My decision to sell real estate came shortly after I purchased my first home. With my mother's assistance as my Realtor, the process was very exciting and I enjoyed the experience of searching, buying, and now, owning a home. My background is in Advertising with a B.A. from Iowa State University. I worked as a graphic designer in the marketing department for a local NASCAR speedway, after which I started designing on a free lance basis. I later took my skills with graphics to the printing business working for a printer in Edina. I got my real estate license in 2009 and joined my mother which was a very easy decision for me. Combining my technical skills with her 16 years of experience has created a wonderful mix of talents. It is my desire to help others enjoy the same positive real estate experience I had. I currently reside in south Minneapolis and add to the Ritt Group my knowledge of the Cities in combination with the south metro area where I grew up.
Services Available
The Ritt Group would love to assist you in all aspects of buying and selling a home. Whether you are an investor, a first time homebuyer or you have lived in the same home for many years. We would love to assist and councel in any way we can. Call us for any real estate reason.
Testimonials
Nancy and Charlie worked hard to help us find the right town house to buy and worked very had to help us sell our home. Nancy and Charlie were a pleasure to work with. We would recommend them to anyone we know that is looking to buy or sell a home. Their experience and knowledge of the market and attention to detail made both buying and selling consideriably easier than we had expected.

Don & Myrna, Lakeville, MN
I am a first time homebuyer and I started my serach for a place a year ago, with the help of Nancy and Charlie. We looked at what seemed like a hundred places. Each week they would send me all the new and changed listings. With their patience and knowledge of the market, I finally found exactly what I was looking for.Throughout the process I really felt like the Ritt's understood my needs and really worked to make sure the experience was nothing less then enjoyable. i would highly recommend the Ritt's to anyone looking for a home.
Steve S., Minneapolis, MN

Charlie was great to work with both while looking for my new home as well as being crucial to closing the deal. He was very easy to get along with and it was clear that he was trying to do more than simply sell a property. Charlie made sure that I found a home that would make me happy. Throughout the process he let me go at my own pace and never pressured me to take a deal that I wasn't comfortable with. Once I found the property I wanted, Charlie was there every step of the way to keep things moving forward. I honestly don't think there's any way I could have gotten my place without having Charlie there to pick up the slack when others weren't pulling their weight. When it was all said and done, he went the extra mile to make sure that I was happy. He is definitely the type of person you want representing you! I will go out of my way in the future to refer anyone in the market for a house to Charlie and your agency. Hands down spectacular customer service! Thanks Charlie!
Chris H., Minneapolis
Testimonials Cont.
Nancy,
Thank you so much for all your help during the house hunting process. You are a wonderful, patient and informative person and Realtor! You are GREAT at what you do and I couldn't have asked for anyone better!!
Thanks again!
Cynthia
Minneapolis
Nancy,
It's been a long haul, but we finally got there! I could not have done it without you! It's amazing how long you can know somebody and not truly know them, thanks to this adventure we had a chance to really bond.
I learned that you are a crazy hard worker, honest, funny and more than anything…kind. Your gift was beyond any expectation I could have imagined and on top of it you cleaned brought us dinner and dealt with my incessant hounding on a daily basis. You are amazing.
Thanks for everything Nance! You are far more than appreciated by me and my family.
From one grateful new homeowner to a very deserving friend, THANK YOU.
Meghan
Savage, MN
Thank you so much for all your help, time, advice, and patience in helping us find our first place. We would have been totally lost without you! You helped to make it a fun & memorable experience in our lives. You are always welcome at our house, especially when we need a dogsitter!!Nate & Kelly
Apple Valley, MN
We wanted to thank you for making our househunting experience here in Minnesota such a great experience. It was wonderful to work with someone so knowledgeable, experienced and patient. Your sense of humor was great too!
Carlos & Leanne
We couldn't be happier with Nancy! She has bought & sold seven properties for us and there has never been any problems. Nancy is a great Realtor & a wonderful person!
Candace
Eagan, MN
Nancy was very helpful. We had limited options as we were 300 miles away. She met with us on a weekend and showed us many houses that fit our needs. She found us exactly what we wanted and where we wanted it. We couldn't be happier with our experience. Thanks.
Tyler & Ashley
Apple Valley, MN
Testimonials Cont. (Page 3)
Charlie was very knowledgeable of the area and how I needed to sell my house. He understood my needs, heard my complaints from my previous agent, came with a plan and executed. Charlie did exactly what I hired him to do, sell my house. He went above the call and made it care free for me.
Scott H.
St. Paul, MN
Nancy was great to work with. She is very knowledgeable and flexible.
Patty & Mike G.
St. Paul, MN
It was a pleasure to work with Nancy & Charlie Ritt. My calls were promptly returned & questions were always answered. If one wasn't available the other one stepped in and handled the issue at hand. The house sold in a reasonable amount of time and I was very pleased with that. It was obvious that the reason was an extraordinary balance between showings, communication, marketing & teamwork!
Thanks!
Nancy H.
Burnsville, MN
Nancy and Charlie were always accessible, available and willing to help with creative ideas and handiwork to sell my town home. Charlie produced a great looking & informative brochure of my property and came up with strategies to sell in this difficult market.
After my town home sold, she always came prepared to show me condos with important data, organized carefully, clean and concise. She was prompt and always positive. She kept my spirits up when it was hard to show my place one more time. It's been a pleasure working with Nancy and Charlie. The closings went smoothly, horray!!
Jean M.
Mendota Heights, MN