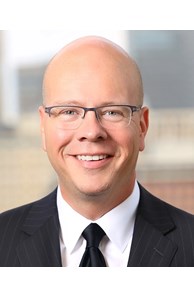 Sales Associate
Email

ditonneson@cbburnet.com

Phone
Office
More about David Tonneson
About David Tonneson
David has been a licensed REALTOR® in the Twin Cities since 1991 and has been involved in property sales in the Downtown, Northeast, South and Southwest areas of Minneapolis; St. Paul, and the suburbs of Edina, Eden Prairie, St. Louis Park, Golden Valley, Richfield, Bloomington, Plymouth, Minnetonka, Wayzata, and Orono.
• Home sales in all price ranges
• 25+ years of experience
• Relocation certified with numerous corporate clients
Some Testimonials
"David took the time to show us several properties in Minneapolis and St. Paul before we found just the right duplex. We appreciated his honesty and sense of humor, and have recommended him to our friends for their real estate needs. He is a true professional." - Will T. & Heidi S., St. Paul
"Dave was very professional and made house hunting a fun and educational experience. He has a great ability to be attuned to a buyer's specific needs and wants." - Saravanan & Casey K., Minneapolis
"David helped me find a great duplex. He was instrumental in taking the time to find just the right fit for me." - Jason C., Minneapolis
"We sold 2 homes in the Tangletown Neighborhood of Minneapolis through David. He helped us tremendously by presenting our properties in their best light, and then negotiating to get us the best prices on each home. He did an outstanding job helping us find our new home in Eden Prairie. - Ben & Kate H., Eden Prairie
"My husband and I had to move back to the Twin Cities area from out of state with our two small children. We were dreading the logistics of the move -- finding a house, travel, settling in -- with two small children in tow! Luckily we contacted Dave and he made everything much easier than we imagined.
"First David sent us listings online that matched criteria we had discussed so we had a good idea of what was available in our price range. We were able to do much of the work from the comfort of our old home many states away! When we finally came to town Dave had worked out a schedule that worked with our kids' needs. We brought our nursing baby along on the house hunt, and Dave was very flexible to take time out for feedings and diaper changes! After two days of visiting a variety of homes that met our specifications, Dave helped us make an offer on our dream house. Dave also helped us arrange time with a contractor to make arrangements for a bathroom addition. In one long weekend, Dave facilitated the purchase of our new home, a meeting with our mortgage lender, and an addition to our new house. After we took possession of the new house but before we moved back in state, Dave stayed involved in the process. He picked up our keys, stopped in to check progress on our addition, and kept an eye on our house.
"Dave's knowledge of the housing market, flexibility and understanding of our family's needs, organizational prowess, and general easy-going nature made our experience wonderful. We recommend Dave without hesitation. He is an excellent realtor." - Monica & Daron J., Minneapolis
About Coldwell Banker ColdwellBankerHomes.com is your access point to the leading Coldwell Banker companies across the country that are part of NRT, the nation's largest residential real estate brokerage company. Our site connects you to the latest local listing information, comprehensive neighborhood data, and local market experts who understand what it takes to help you reach your real estate goals.
Serving more than 50 of the 100 largest metro areas in the United States, independent sales associates affiliated with NRT distinguish themselves every day by creating exceptional real estate experiences for their customers and their communities. But don't just take our word for it. In 2015, REAL Trends ranked NRT as the #1 Residential Real Estate Brokerage Company for an unprecedented 18th consecutive year. It's an honor we've achieved by focusing on exceptional customer service and consistently putting our clients' evolving real estate needs first.
Whether you measure our performance in terms of size, sales volume or number of transactions, the leadership of the companies and sales associates represented by ColdwellBankerHomes.com is driving innovation and delivering value to homebuyers and sellers. As a result, NRT's growing presence includes more than 44,000 affiliated sales associates and 4,900 employees in 727 offices, all ready to serve you.
When searching for your next home or a local market expert who'll help you achieve your real estate goals, ColdwellBankerHomes.com is an indispensable resource designed with you in mind.