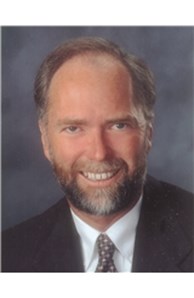 Sales Associate
Email

jparker@cbburnet.com

Phone
Office
Connect with John
Awards

International Sterling Society
Designations
Certified Real Estate Brokerage Manager (CRB), Certified Residential Specialist® (CRS), Graduate Realtor Institute (GRI), Senior Real Estate Specialist® (SRES)
More about John Parker
Sales

John has been a leader in residential homes sales since 1971. He has provided competent, professional and personal service to his buyers and sellers for over four decades. John's most recent award was membership in the $24,000,000-a-Month Sales Club. In addition, John has been a recognized leader in land development negotiations for both owners and purchasers. John has consistently been a member of the following annual membership clubs within Coldwell Banker Burnet:
Top 50 Listing Agents (out of approximately 3000 agents)
Top 50 Selling Agents (out of approximately 3000 agents)
100% Club (a designation awarded to just one-half percent of one percent of agents)

The Early Years

In 1971, John began his real estate career with David C. Bell Company. He became a partner in 1973. In 1980, he became President and Owner of Bell Real Estate and earned the designation of Certified Real Estate Broker. John sold Bell Real Estate to Coldwell Banker Burnet in 1992. He has been with Coldwell Banker Burnet since and has successfully sold over 2000 properties during his real estate career.
Business Philosophy

John's business philosophy has evolved over the past 44 years:
To treat each client with respect and honesty
To educate clients so that they may make the best possible decisions
To act in a manner that leads to a smooth and timely transaction
This philosophy has resulted in continued repeat business with past clients, regular referrals from clients, and the opportunity to work with several generations within families.
Services Available
John Parker and his team deliver a full range of services to home buyers and sellers. These services include:

The search for your ideal home
Professional marketing of your home for sale, including Distinctive Homes/Previews Division services
Negotiation of purchase and sale
Land and development sales
Relocation services
Financing
Insurance
Coordination of closing and title services
Land and Development Sales

John's services extend to landowners and developers. John has worked with both residential and commercial developments in both the Twin Cities and greater Minnesota. To these clients, John offers the following services:
1. Brings land sellers and buyers together for the creation of new residential communities.
2. Utilizes 44+ years of experience to negotiate all phases of the purchase agreement.
3. Site analysis including zoning, topography, annexation, utilities, wetlands, land use, etc.
4. Provides current estimates of land value by tracking land sales.
5. Provides understanding of market conditions and development opportunities.
6. Research and analysis of Municipal Comprehensive Plans for direction and timing issues.
7. Provides follow up to ensure compliance with contracts.
Professional Associations

Greater Minneapolis Board of Realtors
Realtor/Salesperson Advisory Committee
Metro Regional MLS Task Force
Education Committee
Arbitration Committee
Minnesota Association of Realtors
Education Committee
Public Relations Committee
Minnesota CRS - Certified Residential Specialist
Minnesota CRB- Certififed Residential Broker
Realtor Emeritus

Employee Relocation Council

Club 23 (Founder)
A Twin Cities area Top Producer forum
Benefit with our Internet Technology
John and his technical team have always been on the forefront of emerging real estate technologies. As a home buyer or home seller, you can be confident that we will employ the most current internet tools to successfully market your home and to make your home search an efficient process. This includes our Home Search Tools to aid you in finding your ideal home and our Reverse Prospecting Tool to enhance our ability to find the right buyer for your home.
Community Involvement
Meals on Wheels (since 1991)
Little Brothers of the Poor
Child Link--A worldwide adoption agency
Toys for Tots
Santa Anonymous
Hobbies
Travel
Art and antique collecting and researching
Reading
Fly fishing
Windsurfing
Roller Blading
Cycling
Snorkeling
Surfing