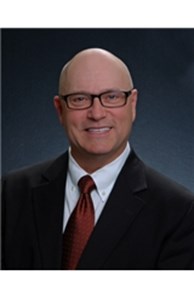 Branch Vice President
Email

nsimonson@cbburnet.com

Phone
Office
More about Neal Simonson
Business Philosophy
Neal's 31 years of experience in the real estate business, both as a student and as an educator has given him the ability to have a dramatic impact on those he helps develop. As a non-competing manager, he devotes all of his time to offering help to independent agents so that they may become the most productive agents in the industry, which is the way he measures his own success. Over the last several years Neal has provided assistance to the number one listing independent agents affiliated with the company. Their success drives him to offer help to others so that they may achieve what they didn't believe possible.
Neal offers one on one guidance to new and seasoned independent agents to ensure they are on the way to being the best and most effective people they can be. Neal seeks opportunities to learn new techniques, incorporate old techniques and pass along his knowledge by offering educational workshops and development sessions. Neal strives to create an environment where independent agents and staff work together to ensure peak performance.
Services Available
Search like the real estate agents. Follow this link and get unfiltered information: http://nealsimonson.listingbook.com/
Technology
HomeQuest-Coldwell Banker Burnet's proprietary customer/agent document storage system, internet accessible.
WyldFyre- Coldwell Banker Burnet's proprietary property information and search system.
NRT Gateway
HomeBase InTouch-Coldwell Banker Burnet's proprietary customer contact and lead generation system
Independent Agent Earnings
Home InfoLine-Coldwell Banker Burnet's proprietary customer calling hotline system
ListingBook
Realtor.com
Coldwell Banker Works
Coldwell Banker Burnet has always led the way in emerging real estate technologies. As a home buying or selling customer, you can be confident that we will employ the most current technological tools to successfully market your home or make your home search an efficient process.
Mission Statement
The reason that the Edina Regional Office of Coldwell Banker is one of the most successful real estate offices in the country is that the focus is on educating and developing the independent agents affiliated with this office. They are offered all the necessary resources so that they in turn can provide their clients with the finest quality service available. An agent's ability to help your buyers and sellers experience a high quality and successful transaction is the key to longevity in the real estate industry. "Repeat and referral business depends on your clients appreciating what you provide," Branch Vice President, Neal Simonson has been quoted as saying.
Hear what other people say about Neal
"…I can always rely on Neal's judgment and tenacity. I have watched his ability to establish a correct course of action, to hold firm, and to follow up until a solution was achieved.
In my former career as a high school English teacher, I observed similar qualities in only one principal of the numerous principals I worked under. Strong, smart, decisive, and determined leadership is rare and Neal exemplifies it! I consider him a terrific manager and wish he were back at Parkway."
Elaine Anderson

" Neal's hand's off but engaging management style was the perfect environment for me as an entrepreneur. He's available to talk, sincerely interested and his insights helped draw out my unique strengths. Under his leadership I became the number one listing agent in just three years. He encourages his agents to aim high in their careers, but he also understands the importance of the work/personal life balance."

Byron Anfinson

Hear what other people say about Neal
"I have known Neal Simonson for over 25 years.
Neal is the consummate professional. He is very passionate about his business and always strives to do the right thing.
He is a great coach for his associates and a outstanding leader in our organization. Neal's knowledge of technology and real estate allow him to partner with agents to effectively analyze their business models to meet goals and focus their marketing efforts.
We are a better company due to Neal's many contributions."

"Neal has an inviting and energetic presence in the office. He never let anyone walk by without an acknowledgment and hello. He is a great motivator but also gave it to you straight. He always makes time for his Agents and makes them feel like a priority."

Hear what other people say about Neal
"What an honor and a pleasure it has been to work with you as my mentor and coach for 16 years! You guided me through and helped me to grow my business tenfold not only as an agent but as a Sales Manager!
Your utmost attention to each individual is so necessary and your availability, creativity, professionalism and knowledge is what every agent yearns for! Thank you for all you've done for me and for my family over the years!"
Hear what other people say about Neal
"Neal Simonson is as talented and committed as they come in the Real Estate business. His great understanding of the technical aspects of brokerage management
serves everyone he works with extremely well. For most, that would be enough. With Neal, that is only the beginning. His deep regard for the people he works with
is what elevates him to the position of excellence in management.
He has become a great coach and is extremely adept at helping people develop their respective careers. Simply stated, agents do better with Neal than they do elsewhere. Isn't that what counts?
Thanks again Neal, for everything you do. I know a good one when I see one".
Hear what other people say about Neal
"Neal Simonson is always available to go the extra distance for his associates and colleagues. He provides attention to detail in combination with a big picture approach to leadership. His genuine care and concern for his agents as well as our clients is apparent in his actions. Neal is a pleasure to work with and a real asset to Coldwell Banker Burnet!"
Matt Baker


"Neal is an example of true leadership in action; not seeking merely gain followers, but also working hard to cultivate other leaders. " Judy Solstad
Hear what other people say about Neal
"Great Realtor's are made by great managers ~ thanks Neal!!"
Maryanne Grobe
"All manager of real estate offices should emulate Neal. Skill, knowledge and cutting edge ideas make his agents great."
Jack McCarty
"Neal is dependable, honest, hard working, and focused on results. An excellent addition to any team."
Tricia Hase
Licensing Coursework
Mike and Tim have taught over 12,000 real estate agents how to get a license and be successful in their real estate careers.
Minnesota Reatly School are a locally owned real estate school and are intimately familiar with our states realty laws.
Mike and Tim's real estate classes are fun, energetic and informative. They will prepare you thoroughly to take the real estate exam.
Check out the prelicensing tab to see what the class requirements are for obtaining your license. They are the premier pre-licensing and continuing education school in real estate.