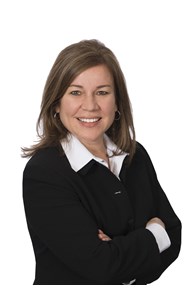 Sales Associate
Email

Nancy.Jorgensen@cbburnet.com

Phone
Office
More about Nancy Jorgensen
I am in the people business!
I was in advertising for 20 years and have done everything from helping to start an agency in Portland, Maine to negotiating broadcast and print media buys for several national clients. Following advertising, and for the next 10 years, I immersed myself in the coffee business, owning and operating my own coffee shop and then managing several Starbuck's in the north metro. I LOVE COFFEE!
I really enjoy meeting new people and I especially love helping them. I provide excellent customer service, professionalism and problem solving. I am resourceful and can multi-task like no other. I have high energy and am a highly motivated individual with the will to succeed. I will do what it takes to help you find your first home, next home, dream home and/or sell your current home.
My personal life
I am from St. Cloud Minnesota and have lived in Blaine for 15 years. My husband Allen is from Blaine and is currently a residential building inspector for the City of Blaine.
I was a hockey mom for ten years.
We are empty nesters! Two grown children – Kelsey and Jack.
I enjoy cooking, decorating, gardening, reading, puzzle solving (especially crossword and jigsaw - I have done many 5,000 piece jigsaw puzzles and am contemplating one with 9,000 pieces!).
Client Reviews
I have worked with 3 different realtors over the past 25 years, by far Nancy was the best of all them. I really felt like she was working with me. She was always looking out for me. She returned my email/calls in a timely matter. Had patience with me thru the ups and downs of the buying process. I would highly recommend Nancy to anyone.
- Rhonda A
We were referred to Nancy to help sell our house. We had already bought our new house and needed to sell fast. She was wonderful from day one. She went above and beyond for us. Helping with cleaning, shoveling, finding handyman and servicemen. Selling your house can be a stressful time, but Nancy took on as much of the stress for us as she could.
- Catie and Paul Krohnfeldt
We initially needed Nancy to help sell our house. From the first moment we met, Nancy was so kind, personable and really made us feel extremely important. She listened to our needs, wants and concerns and always worked within our comfort range. She was so detail orientated with the pictures she took and made sure everything looked just perfect. She utilized so many avenues to market our home and did such an awesome job that our house sold the same day it was listed.
When it came time to find a new house, there was no question who we wanted by our side. Of course, it was Nancy. During this process, she again made us feel as if we were her only clients. She was available day or night to talk about our concerns or to answer every question we had. She was with us every step of the way and fully explained all processes in detail. Nancy was a trustworthy advocate on our behalf and I highly recommend her. When the time comes that we need to buy or sell again, the ONLY person we will call is Nancy.
-Christie & Chris R
I had just lost my husband and was moving from my house in a small town to a town home in the cities. The realtor I had started with was from the country too which made it hard for us to go to showings at the last minute, so Nancy was contacted and stepped right in to help me!! She was amazing from the start with helping me find the prefect home for me. She was so personable and caring to my situation and I will never forget that! Her professionalism and knowledge made the process so much easier. I would highly recommend her to anyone of my friends, and will always be grateful for her help. Now I'm in the perfect home suited just for me!
-Pam H
Nancy is AWESOME! We were first time home buyers on a time crunch as I was due to have a baby. We could contact her any time of day about any questions we had. She also had our backs 100% in making sure houses were a right fit for us and what we wanted. Nancy became more than a realtor – she became a friend.
- Ashley and Cheng X