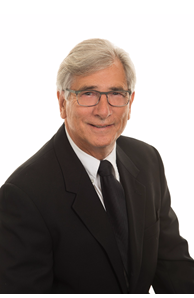 Sales Associate
Email

ken.samudio@cbburnet.com

Phone
Office

Plymouth

4100 Berkshire Ln, Plymouth, MN 55446-3813
More about Ken Samudio
Ken Samudio's entire life has been service-oriented. He thoroughly enjoys helping people achieve their goals. With real estate, Ken is able to help entire families make one of the most important decisions in their lives. He grew up in Waseca, a town of about 5,000 in south central MN and graduated from Waseca Central High School in 1963. He earned a Bachelor's of Science Degree at Mankato State University, 1963-67, majoring in English, Speech with a drama concentration, along with driver education and coaching certifications.
Ken served from 1968-1970 in the U.S. Army, spending 16 months in Babenhausen, Germany. Upon his return, he returned to MSU for a Master's of Science Degree in English and later went back there for a Master's of Arts Degree in Library Science and Media. Over the next 32 years, he taught English, Speech, TV Production, Driver Education, directed plays, coached three sports a year, and worked intermittently on writing teams, developing core curriculum for the Osseo School District 279.
In 1982, Ken married Noeline Strub from Lansing, IA, who was then and still is a RN at Fairview's Riverside Hospital, and they were blessed with two children, Jason and 16 months later Allison. Some of the fruits of those children are that Ken and Noeline now have two of the most beautiful and smartest grandchildren, Harper 5 and Wyatt 2.
As Jason worked to become an Eagle Scout, Ken was active with the Webelos, Cub Scouts, and Boy Scouts as a volunteer, assistant, and den leader. He worked alongside his son and daughter as the three of then earned brown belts in karate. About 25 years ago, Jason and Ken started up a home-based business, J & K Flags, which continues to thrive. Currently, Jason is one semester away from his 4-year degree and becoming a licensed alcohol and drug counselor, LADC. Allison, proud mother of two, is a radio personality for Wild County 99 in St. Cloud and an event DJ at Mulligan's Event Center in Sartell, MN.
Upon retiring from his teaching in 2003 and because of his always having an interest in residential real estate, Ken stated his second career with Coldwell Banker Burnet as a member of The Basil Group in Maple Grove. You probably have noticed their signs. Since that beginning, CBB has since been relocated in Plymouth and services the entire Metro area.
Ken would greatly appreciate the opportunity to work with you.