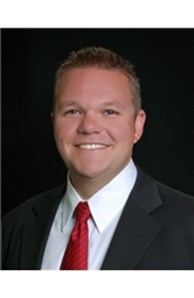 Sales Associate
Email

ajswenson@cbburnet.com

Phone
Office

Rochester

140 Elton Hills Lane NW, Rochester, MN 55901
More about Adam Swenson
A Little Background About Adam And His Business Philosophy...
I've been around real estate all my life. My father started selling real estate in the 1970's working beside his father. They had a small outfit called Swenson Realty with offices in Rochester and Hutchinson MN. Later working for Realty World, ERA, Burnet Realty and Coldwell Banker Burnet. After college in 2005 I earned my real estate license. Shortly afterwards I teamed up with my father at Coldwell Banker Burnet and have been working as a full-time agent since. In the past 15 years there has been a lot of changes in the real estate industry, but the fundamentals and basics still apply: Hard work, honesty, integrity, professionalism and a genuine desire to help people come first. I learned early on that it isn't about sales it's about service. As a Realtor we wear a lot of hats and there's no perfect script or system. All buyers, sellers and transactions are different and no two sales are the same. I feel it's my job as a professional to help my clients and to serve them in every facet of the buying or selling process. When you work with me you get my full attention, I'm not spread out across 20-30 different clients at a time. I will be there for you. When you call-you'll get me, when you text-you'll get me, if you prefer to email-you still get me. Rest assured knowing you're working with an agent that is there for you and you don't have to rely on a system or a series of other agents or assistants to serve you and your individual goals and needs. I'm an old school Realtor at heart w/all the new school tools we need to keep or sellers and buyers current and competitive in todays ever-changing market. When assisting buyers and sellers I want to earn your trust and establish a strong rapport. While we ultimately need contracts in our line of business, know that I'm about relationships 1st! And until you're 100% comfortable and confident with me as your Realtor there is no cost or obligation just good strong honest information and advice through which I hope to earn your business. My goal is always to be there for you and to be your Realtor for life. Whether you're a first time homebuyer looking for direction or an experienced investor I can help you get to your goals and will have the time to be there from our first meeting through the closing and beyond.
Are You In The Market To Buy? Not Sure? Either Way I Can Help...
I will meet with you and explain Agency and help you understand your options and have an open discussion about your goals
Cover and explain Buyer Representation
Keep you current and up to date on market conditions
Counsel you on the entire process-I want to teach you the market vs tell you
Offer knowledgeable advice on differing loan programs
1st time and move-up buyer loan options
New Construction
Lots/Land
Commercial
Rental
Mortgage Lenders
Home Inspectors
Title Companies and Real Estate Attorney options
Relocation and Concierge services
Time To Sell...?
Upfront counseling to help decide if now is the right time for you to sell, hold or exchange. I'll be an advocate for my sellers through a well rounded understanding of our market. I'll be a resource for pricing and pricing strategies, staging-should we or shouldn't we? Cover current market trends. Offer ideas on where the best place may be to put your money-what you'll see a return on and what you won't. How do I make my home more salable? I will help. Unique marketing strategies offered exclusively though Coldwell Banker Realty and Coldwell Banker Listing Concierge offering industry unique marketing plans that include:
Professional photography
High quality multi-photo property brochures
Single property websites
Just listed e-flyer
Mobile brochures
Area Realtor notifications
Neighborhood announcements
Online property syndication
Direct Mailing
Targeted online advertising
Seller update
Home highlight videos
Matterport
RealVitalize program-offering upfront assistance to Coldwell Banker clients for home improvements/repairs
Relocating Or Buying Outside of Rochester...?
I typically try to stay within 30-40 miles of Rochester when helping buyers or sellers. While certain situations can apply I feel markets can significantly vary from town to town or even neighborhood to neighborhood. Working with a local agent is almost always the way to go as they can guide you and explain the nuances of their particular market. That being said...Coldwell Banker Realty has a huge presence throughout MN and western WI. I can help put you in touch with an agent anywhere in the state to assure you that you are getting the best representation possible. Buying or selling outside MN...Our network is the largest in the country and I can help you find an agent anywhere in the country or even globally. Don't be afraid to ask, I can always help!
Adam Outside Of Real Estate...
I'm a Rochester native who grew up in the Elton Hills area and am currently living in NE Rochester. I graduated from Century High School in 2000. Went to college in Duluth MN at UMD. Moved back home, met and married my beautiful wife Abbe. We have a little Yorkie named Kona. In my free time I LOVE boating and fishing particularly on Lake Pepin and the backwaters of the Mississippi River. I also enjoy outdoor activities like hiking, ice-fishing, hunting and golf. At home you can't keep me out of the kitchen, I love cooking and grilling on my GMG pellet smoker grill. My wife and I love spending quality time with friends, family and our niece and nephews.