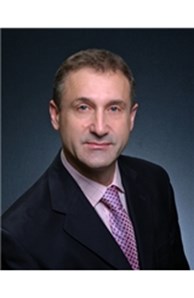 Sales Associate
Email
Phone
Office

Rochester

140 Elton Hills Lane NW, Rochester, MN 55901
More about Amir Dzamalija
Services Available
Amir and Coldwell Banker Burnet deliver a true one-stop-shopping opportunity for home buyers and sellers.

Seller Services:

Home staging
Actual market pricing
Seller market updates
Advanced technologie
Negotiating
Closing transaction

Buyer Services

Free buyer consultation
Market updates for potential buyers
Smooth transaction process
Access to all homes for sale
Honest and reliable team work
Support staff
Skillful negotiation
Closing transaction
These services include the professional coordination of the home search, property marketing, negotiation of purchase or sale and details of closing.
We also offer home financing through Guaranteed Rate Affinity, title insurance and closing through Burnet Title and the services of Burnet Insurance, Home Protection Plan, Burnet Relocation and Burnet Property & Rental Resources.
Business Philosophy
Our business philosophy is simple: We strive to deliver a positive experience for every customer. This is accomplished through the collaborative efforts of the many members of our team who are dedicated to the success of your housing transaction. For more than 35 years, we've been getting high marks from our home buying and selling customers in Minnesota and western Wisconsin. It is our plan to continue this tradition and we look forward to serving you.
Technology
Coldwell Banker Burnet has always led the way in emerging real estate technologies. As a home buying or selling customer, you can be confident that we will employ the most current technological tools to successfully market your home or make your home search an efficient process. This includes home property search program and our presence on leading Internet sides such as Zillow.com, Realtor.com, Trulia.com, Homes.com .
Language Capabilities
Amir posses multi lingual capabilities and helps him to work with different communities. Most important, he speaks 'Real Estate', and he looks forward to making your home buying or selling experience a true pleasure!
Mission Statement
Our Mission is: To create and promote positive experiences for our customers and communities, create and promote opportunities for personal growth, to promote change and innovation, create and promote a fun, fulfilling and respectful learning environment.
My Life Destiny
I was born in Bosnia and Herzegovina, a small country in southeast Europe. It used to be a part of former Yugoslavia and the country got its independency in 1992. I finished college at the University of Sarajevo, major in Secondary Education .During my college time I participated as a Volleyball player for team in Sarajevo called OK Bosnia where we achieved many titles as Yugoslavian Cup winner, Vice Champion Title and participation in Europeans CEV Cups. I moved to Germany in 1992 where I continued to play Volleyball professionally for VFB Friedrichshafen in Friedrichshafen. The time spent in Germany was very delightful where I met many wonderful people and I called them true friends. Competition in Germany was very high level and my team won two Vice Champion titles and bronze medal at final CEV tournament in Padova, Italy.
I moved to USA in march of 1998 to Rochester, MN and I have to say that my life has changed completely. In 2001 I obtained my Real Estate license and enjoying helping people buying or selling their homes. I'm specialized in Residential Real Estate where I had a chance to learn different type of markets . For me it is huge satisfaction to help people finding their future homes and have them as a friends for a life.
I recently obtained Master degree from University of Minnesota as a mayor in Adult Education and Human Resources . The experience to study at this college was incredible and helped me to become lifelong learner.