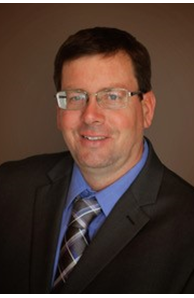 Sales Associate
Email
Phone
Team
Office

Rochester

140 Elton Hills Lane NW, Rochester, MN 55901
More about Kevin Grabau
Kevin Grabau
Born and raised in the rural Spring Valley/Wykoff area Kevin has been a successful local real
estate expert for the past 10+ years. Kevin is experienced in selling and negotiating residential
properties, as well as farms. Kevin is honest, sometimes telling clients things they might not
want to hear, hardworking and extremely knowledgeable about the real estate industry. Kevin is
exceptionally well-respected in the area, not only for his high-ethical standards but for being an
honest, hard-working family man who does absolutely everything in his power to ensure his
clients' success.
In his free time, Kevin enjoys auctions, adding to his toy tractor collection, farm-work and
spending time with his wife, step-son and family.
Mindy Grabau
Born and raised in the rural Lake City/Zumbro Falls area Mindy has been a successful
entrepreneur for the past 15 years. She is known for her outstanding client service, 24/7
availability, high tech marketing techniques and personal customer service. Additionally, she
has an eye for decorating and staging.
Mindy will negotiate with her client's best interests at heart. She believes strongly that it is not
only her duty to represent her clients to the best of her ability, but also to educate them through
every step of the process, so that her clients make the best decisions possible.
Mindy WILL work hard for you!
A graduate of Winona State University, Mindy enjoys gardening, reading, biking and spending
time with her husband, son and family.
Grabau Realty Team
Together, Kevin and Mindy are invaluable to you. Mindy and Kevin epitomize integrity, energy,
hard work, and creative service in every detail of your real estate transaction. Together, they
are able to provide you with both quality and quantity.
Please give Mindy and Kevin a call anytime without obligation. They are ready to go to work for
you today!