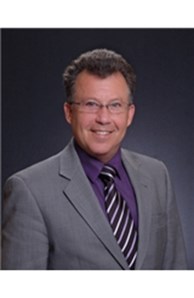 Sales Associate
More about Chris Hauck
About Me
When you are buying or selling property in today's real estate market, it's important to have confidence in your real estate professional. My commitment as your local REALTOR® is to provide you with the specialized real estate service you deserve. When you are an informed buyer or seller, you'll make the best decisions for the most important purchase or sale in your lifetime. That's why my goal is to keep you informed on trends in the marketplace using the latest statistics in your local area. With property values continuing to rise, real estate is a sound investment for now and for the future. As a local area expert with knowledge of the communities, my objective is to work diligently to assist you in meeting your real estate goals. If you are considering buying or selling a home or would just like to have additional information about real estate in your area, please don't hesitate to call or e-mail me. Thank you for visiting my website - please consider it as your online source for local real estate information and return often for the latest property listing updates.
St Cloud Real Estate
The City of Saint Cloud is located in central Minnesota situated along the Mississippi River and is also about 55 miles northwest of the Twin Cities of Minneapolis and St. Paul. As the largest city in its central region, it´s the center for business and economy in the area which makes it an attractive place to live. Families will find many residential neighborhoods in Saint Cloud with housing options ranging from affordable to high end and everything in between. Consider Saint Cloud real estate and search homes for sale in Saint Cloud that can include single family homes, rentals, multi-family units and much more. Also feel free use the convenient tools on this website to search for local schools, access community demographics in Saint Cloud, get the latest community updates and more.
Sartell Real Estate
Sartell real estate another great choice for those looking for Minnesota real estate in a more relaxed area. Located just north of the City of Saint Cloud, Sartell is the largest northern suburb and provides the perfect setting for those looking for a less busy area while still having easy access to a larger city nearby. Residents of Sartell also have easy access to the Twin Cities of Minneapolis and St. Paul, being located near the Highway 10 and Freeway 95. One can find many quaint neighborhoods in this city enclosed in scenic tree-lined area that truly provides for a refreshing atmosphere that makes people feel they are part of nature. With many of its own convenient amenities, shopping, schools and parks, residents won´t miss out on anything. Access Sartell MN real estate listings today and see properties available on the market, find one suiting your price range and preference or search in any other area.