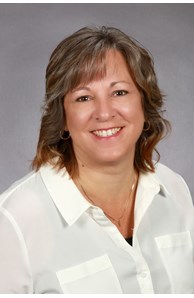 Sales Associate
Email

kdchopp@cbburnet.com

Phone
Team
Office
More about Karen Chopp
Business Philosophy


Our business philosophy is simple: We strive to deliver a positive experience for every customer. This is accomplished through the collaborative efforts of the many members of our team who are dedicated to the success of your housing transaction.
Services Available


Coldwell Banker Burnet delivers a true one-stop-shopping opportunity for home buyers and sellers. These services include the professional coordination of the home search, property marketing, negotiation of purchase or sale, and details of closing. For properties of special merit, we offer the unique resources of our Previewsreg;-Distinctive Homesreg; Division. We also offer home financing through Guaranteed Rate Affinity, title insurance and closing through Burnet Title and the services of NRT Insurance and Burnet Relocation.*
Mission Statement


Our Mission is: To create and promote positive experiences for our customers and communities. To create and promote opportunities for personal growth. To create and promote change and innovation. To create and promote a fun, fulfilling and respectful environment.*
Testimonials


Testimonials:
Karen and Chris were recommended to us by a family member. They made our first time home buying experience less intimidating and overwhelming. We are so very glad to have been able to work with them and hope to again in the future. (Chad and Ashley 2019)
We had very good service in all ways in our last listing with them and used them again. The closer was also very good and helpful. (Roger and Nancy 2019)
They were recommended by my uncle. Keep doing what you are doing. (Aaron 2019)
Karen and Chris are wonderful in all aspects. They were recommended by a friend/coworker. (Jessica 2019)
We had used Karen and Chris on a previous purchase. They were very professional. We felt confident with them that they knew what they were doing. We will definitely use them and Coldwell Banker again for any real estate needs. (Kevin and Christine 2019)
I trust them. Both are very good, very professional and very attentive. A+ (Cristina 2019)
I have and will continue to use Karen and Chris and Coldwell Banker. (Michelle 2019)
Karen and Chris are good friends with us and we knew we would be able to look without a ton of pressure. We had a fabulous experience! Thank you. (Jason and Emily 2019)
Karen and Chris did a very personal and professional job on the sale of our cabin. Everything was provided for our questions. (Ervin and Kathleen 2019)
We personally knew Karen and trusted her that she would help us find a perfect house that we can afford! Karen and Chris make the time to get to know us and made sure we knew as much first time home buying info before helping us find our first home! (Brandon and Matty 2019)
Karen was recommended thru Prime Lending (Vicki Erickson, mortgage lender) and we were very pleased with she and Chris after our initial meeting . They were awesome to work with! (Lucas and Jackie 2019)
We have used them in the past: referred them to others in the past: if we buy again in the future will use them again . Nobody better! (Liz and Monty 2019)
I am very happy with how the process went from start to finish. Chris and Karen were excellent! (Lynn 2019)
Had Karen and Chris in the past for other home purchases and sales. They truly don't need to improve anything they do. Any other selling or purchasing of real estate we do we will be going through Karen and Chris. (Ross 2019)
We used Karen and Chris to find our place in St. Cloud (previous move) and that move went very smoothly. This time we sold. I was a pleasure working with Karen and Chris again. (Lyle and Marlene 2018)
Karen was very helpful in fining us our first home. She always answered all my questions and made everything easy to understand. (Amanda 2018)
We really appreciated all of the time and effort Karen and Chris put into help us find a new home....we know we looked for a long time and numerous houses!! They were great and very tolerant of the specifics we were looking for. Thank you for all the work over the last year to get our house sold and help us find the new home for our growing family! (Ann and Kristian 2018)
We love working with Chris and Karen, we have more laughs than anything else! This is our 2nd time buying/selling with the Chopps and we always enjoy working with them. (Derek and Kayla 2018)
Everyone was so amazing. I couldn't have asked for a better realtor. The process went so fast and so smooth. all thanks to Karen and Chris! Thank you so much for helping us find our dream home. We will have so many great memories here. (Andi and Eric 2018)
Thank you for all your hard work and dedication in helping me purchase my first home. Working with both of you made the experience very enjoyable. (Adam 2018)
Thank you both so much for all the help you gave us in finding our home. They made what could have been a very difficult process os much easier, and we are truly very grateful for that. We found the perfect home and we are really looking forward to making it ours. (Emily and Elijah 2018)
Everything went very smooth! I couldn't be happier. I would work with Karen in a heartbeat! She was fun and always on top of everything. Thank you Karen for helping us find our first home! (Dylan and Kristie 2018)
We have worked with Karen in the past and she is great! (Jordan and Stephanie 2018)
The professional pictures that were taken to market our home were beautiful...they made us feel proud of our property and what we had to offer to the real estate market. Friendliness and confidence of the Coldwell Banker Burnet team made us feel comfortable thru the whole process. Thank you. (Lori and Lowell 2018)
Karen was always extremely helpful and went out for her way to accommodate our schedule. We have and will continue to recommend her services to other people! Thank you. (Erica and Ron 2018)
Everyone was very warm and welcoming. Karen was amazing and will use her again. (Tyler and Danielle 2018)
We felt they did an amazing job! They were always willing to come and view a place regardless of day or distance. Great to work with. We cannot thank you enough for all your help and guidance throughout our first home buying experience! We always felt as though you had our best interest in mind. (Logan and Tracy 2018)
Everything went smoothly. (Ron and Marlene 2017)
They did a great job. (John 2017)
Karen is super good, we were so very satisfied. (Lucy 2017)
They were excellent!! Karen and Chris Chopp were a pleasure as well as Chris Wahl (lender). They were all on top of our needs. They went above and beyond! They helped us through a lot of mishaps from our first loan that was denied because of the loan officer errors, Karen made sure to help us get a loan by putting us in contact with Chris Wahl. It was all taken care with their help!!! GREAT BUNCH!!! (Heidi 2017)
Karen and Chris did an amazing job helping us find the perfect home! Even when were were 4 hours away, they went above and beyond to help us. My family thought it would be challenging being nearly out-of-state, but Karen and Chris made the process so easy. We loved working with them. (David and Danielle 2017)
Chris and Karen did a wonderful job explaining thing and keeping us informed. I know Chris and Karen personally and had no reservations having them be our realtors. We were always informed and kept up to date. I f I could give them a "10" I would. Thank you for everything. (Jon and Susan 2017)
We felt Karen went above and beyond for us and our needs. When we wanted to see a house but were hesitant of the 6 1/2 hour drive/bad weather, Karen took a video and sent to us for viewing. (Charles and Pauline 2017)
Karen did a great job. Enjoy working with her. (Dan and Kristi 2017)
Calls were always returned in record time. All questions and concerns answered. A good experience in every way (Jacqueline 2017)
Karen and Chris were exceptional and I will recommend them to everybody! Could not be happier with Coldwell Banker. (Krista 2017)
Karen and Chris were always available to us and receptive of our needs and concerns (Rick and Jacqueline 2017)
Just wanted to say thanks again for the great job you did selling our house. You made it as painless as possible. We will recommend you to anyone we know. (Mary and Dave 2017)
Karen, Thank you so much for helping us buy our first house. You have been so understanding and patient with us for the past six years. I truly appreciate your sticking with us through all our indecision and several offers that didn't work out. We definitely found the right house with this one!! Thank you again for all your help and kind and calming words. (Nichol and William 2017)
She (Karen) would always call or text me back right away. Always open to me calling her with any questions I had. (Leora and Jill 2016)
We really appreciated how smoothly the process went, even when there were a few small issues that arose, they were resolved very quickly. As first time home buyers, we highly appreciated Karen's willingness to help us through the whole process and was available to answer any questions we had. We loved working with Karen! (Evan and Amy 2016)
We received outstanding service at all times. An excellent couple to do business with. Above and beyond what was expected. (Alyn and Anna 2016)
Happy with everything Karen and Chris did for us. (Gerald and Linda 2016)
Karen was very helpful and prompt in responding to questions or requests. She kept us informed throughout the process and was fun to work with. (Melissa 2016)
We received outstanding service at all times. An excellent couple to do business with. Above and beyond what was expected. (Alyn and Anna 2016)
Karen and Chris Chopp were amazing! So knowledgeable and on top of things I never had a worry when working with them. They went beyond my expectations! we would recommend them to everyone we know! Karen feels like family now! (Kevin and Megan 2016)
Karen is AMAZING (Joe 2015)
We have used Chris Karen and Coldwell Banker Burnet twice now and couldn't be happier with the results. Truly amazing realtors who helped make our dreams come true! (Ashley and Josh 2015)
Chris and Karen are superb realtors! They demonstrated professionalism and integrity, always answered our questions and addressed our concerns. (Ron and Karen 2015)
Extremely satisfied w/Chris and Karen. We never worried things weren't being handled and they were a great advocate for us as buyers the entire process. We'd highly recommend them to anyone who asked! (Mike and Jennifer 2015)
Chris Karen are the best! From the moment we walked into the open house we hit it off. We ended up buying that house and was ready to use a different realtor and chose to have Karen represent us as the buyer (Chris was the rep for the seller). We then had them list our home. Thank you to the Chopp's for everything! (Dave and LeeAnn 2015)
I think Karen Chopp is the best. (Barbara, 2014)
An excellent performance (Charles, 2014)
Karen and Chris were amazing to work with when we were looking for a house. They were always available to meet with us. They also responded promptly to our emails and phone calls. They went above and beyond with helping provide feedback and helped provide referrals for contractors for our home. We are very fortunate to have had then as our Realtor. (Rick and Jackie, 2014)
Chris and Karen went above and beyond-we will use them in the future and will recommend them. They are Awesome! (Andrew and Sarah, 2014)
Karen and Chris are very knowledgeable and very patient. We would gladly use them again. (Sean and Sarah, 2014)
Thanks for everything, we couldn't be happier. (Jordan and Keisha, 2014)
Chris and Karen were referred to us by another agent and we could not be happier with everything they did for us. Chris and Karen helped us buy our dream home! They have become our friends along the way. We could not ask for anyone better! Our daughters love seeing Chris and Karen. They really gave us their full attention and took care of everything for us. They make an amazing team and we gladly call them our friends. (Ross and Melanie, 2014)
Karen and Chris were excellent! (Roxanne, 2013)
Karen and Chris Chopp were the best. They helped us with everything with the bank, papers and other stuff too. (Christine and Glenn, 2014)
I couldn't have asked for a better outcome for selling my home. They sold my home in one week, over asking price! They were very pleasant, professional and very helpful. Good job. (Jennifer, 2014)
Everything was top notch. Chris and Karen were AMAZING! I could not imagine having done this process with anyone else. I feel truly blessed that I was able to work with them on my first home buying experience. (Ashley, 2012)
The Choppsrsquo; cut through obstacles like they were soft Baloney! (Richard and Carol, 2013)
Unbelievably Responsive! (Morris and Debra, 2013)
Amazing job! (Julius and Maureen)
Karen Chopp went out of her way to be available to us when we came to St. Cloud from Willmar MN. She gave us time to go back to places we wanted to view a second or third time. She wasn't a person who pushed you. (Wayne and Louise, 2011)
Karen Chopp was great to work with throughout the whole process of buying our first home. Thank You! (Brittany and Eric, 2013)
Karen and Chris were helpful, cooperative and seemed to really care about our desires as they helped us to find a house. They were also fun to work with. (Horace and Annette, 2013)
Everything was excellent! Thank you. Karen was very helpful. (Drew, 2013)
About us:


As a husband and wife team Karen and Chris work to educate their clients to dispel the fear and frustration associated with the process of buying or selling a home. Their combined experience together with support of the many Coldwell Banker Burnet resources helps to make your housing transaction as stress free and enjoyable as possible. Karen and Chris are native to the St. Cloud and surrounding area and have extensive knowledge of Central MN. Both have extensive backgrounds in education which they feel has helped them be able to communicate with both buyers and sellers. They understand how knowledge empowers buyers and sellers to achieve their goals.