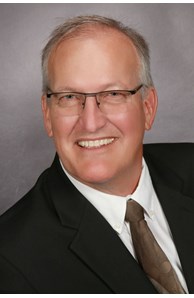 Sales Associate
More about Rob Jacobs
Business Philosophy

Rob's personal business philosophy is simple: Build trust with clients and help them to reach their goals of home buying, selling, or relocating. Rob strives to earn your trust through honesty, integrity, and communication. Rob understands teamwork and works together with the Coldwell Banker Burnet team to deliver a positive experience for every customer. This is accomplished through the collaborative efforts of our team who are dedicated to the success of your housing transaction. For over 40 years, we've been getting high marks from our home buying and selling customers in Minnesota. It is our plan to continue this tradition and we look forward to serving you.Education and Training


Rob is continually striving to keep up to date on market trends and the latest industry practices which he considers to be an important part of our quality customer service delivery. That's why he participates in a comprehensive education and coaching program with classes taught by experienced real estate industry professionals. These programs run the gamut from our Foundation Builder program for new sales associates, to our Master's Series courses for our experienced agents.
In addition to Rob's ongoing CBBurnet training, he has received an Associate of Arts Degree from Brainerd Community College, and a Bachelor of Science Degree from St. Cloud State University.
Areas of Expertise

Rob will help you to simplify your home buying or selling experience using his Coldwell Banker Burnet team to deliver a true one-stop-shopping experience for home buyers and sellers. These services include the professional coordination of the home search, property marketing, negotiation of purchase or sale, and coordination of closing details. We also offer home financing through Guaranteed Rate Affinity, title insurance and closing through Burnet Title, rental services, and the services of NRT Insurance, and Burnet Relocation. Customers can also access Concierge services through the Home Resource Center.Community Involvement


Rob has always believed in giving back to the community where he lives and works. This philosophy goes hand in hand with that of Coldwell Banker Burnet Foundation where our mission is to Support housing-related needs of people, at all stages of life, in the communities we serve. In the 35 years that Rob and his wife Corrine have lived in the St. Cloud area they have been very involved in the community through various organizations including:
Place of Hope Ministries & Homeless Shelter
Living Waters Lutheran Church
Big Brothers-Big Sisters of Central MN.
Rice Lions Club (gambling manager 7 years)
Recreation Director City of Rice
Rice Area Adult Softball Leagues (founders)
Sauk Rapids-Rice Community Education Board
Sauk Rapids Rice Youth Hockey Association
Cub Scouts-Boy Scouts
Oak Hill Golf League
Client testimonials


Rob did an excellent job helping me purchase my home. I found the listing on Facebook. His marketing is excellent! Nancy
Rob Jacobs was an A1 agent. You need to give him a raise! He helped us sell our home as we transitioned into our next phase of life, we were very happy with his awesome work! John & Evelyn
Rob helped us find and purchase our first home in Little Falls. He was fantastic and so helpful. We highly recommend! Carey and Cathy
Rob sold us a house in Sartell and then listed and sold our house in Foley. It was a great experience. Rob's service, communication, and real estate knowledge was excellent. I would definitely recommend Rob to my family and friends. CBB and Rob are the best! Dennis & Terri
Rob showed us several homes while we were trying to get qualified for a mortgage. He found the perfect house for us, helped us work through several issues along the way, and we would highly recommend Rob to anyone needing a realtor! Very professional, responsive, and knowledgeable. Brian & Amy.
Rob listed and sold my rural home on 6 acres, then found me a patio home in Sartell. The marketing on my listing was excellent and Rob responded to all of my needs throughout both transactions. Rob's service was excellent! I would definitely use Rob for any future real estate needs and recommend him to my friends and family. Elnora
Rob sold me a condominium in St Joseph. He kept us informed throughout the transaction. I would use Rob for future real estate needs and recommend Rob to my friends and relatives. Marvin
As a first time home buyer I was very happy that Rob was my realtor. He was extremely helpful, knowledgeable, and his communication was excellent. I am recommending Rob to my brother to help him buy his first home. Jesse
Rob did a fantastic job of finding me a home when I got transferred to Buffalo. Rob found me the perfect house and talked me out of a few others as we searched. Great service and knowledge of real estate. I will be recommending Rob to my coworkers, family, and friends. Ben
We will gladly recommend Rob to anyone we know who is buying or selling a house. Rob worked extremely hard for us on a difficult sale of our home, and then helped us find our dream property. Chris & Jess
Rob was great throughout a sometimes stressful selling process. We could not have asked for better service! Highly recommend, Joshua and Diane.
Rob exceeded our expectations in listing and selling our home on the Mississippi. He was so helpful in arranging for repair work, septic work, and meeting any needs that came up. He held open houses almost every week until the house sold. I am very satisfied and will recommend Rob to my friends! Catharine
Rob did an excellent job listing and selling our house, very satisfied! Andrew and Chelsea.
Rob helped me find a house (first time home buyer) and he was fantastic. Riley
Rob listed and sold our cabin on Pleasant Lake. His dedication to our needs was fantastic. He held several open houses and sold it very quickly. We highly recommend Rob to anyone who needs to sell there home! Tony & Leanne.
Rob listed my patio home and sold it in one week! I will highly recommend him to my friends and relatives! Phyllis.
Rob listed and sold our investment rental duplex in St Cloud. His marketing was fantastic, great communication, and we will recommend him to our friends in the future! Dennis and Janice
Rob listed and sold my Mom's house when she had to move into assisted living. Rob did a great job servicing our needs. I would definitely use Rob's services again. Patricia
I was very happy with Rob, my home buying experience was an easy smooth process! I will definitely be recommending Rob to my friends! Brenda
We had a very unique house that would not apeal to everyone. Rob did a great job of marketing and got it sold! We will be using Rob for our future real estate needs! Bob & Sandi
Client testimonials continued


Rob's service, communication, knowledge, and work ethic was excellent, I am very satisfied! Richard
Rob sold our house in Plymouth and helped us find and purchase our new house in Cold Spring. Rob was excellent and went above and beyond to help our family, thank you! Josh & Michelle
Rob was the absolute best! He sold my house quickly, always followed up with great communication, and provided excellent service! Delores