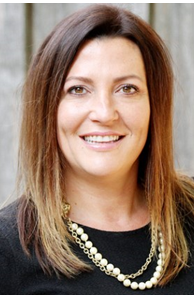 Branch Vice President
Email

ambrasel@cbburnet.com

Phone
Office
More about Angela Brasel
Angela Brasel is the Branch Vice President for the Crocus Hill office. She began her career with Coldwell Banker Burnet's Maplewood office in 2003 were she earned a top rookie award, before moving to the Crocus Hill office. In 2012, Angela joined the leadership team as a Manager Associate. She is passionate about training and enjoys her role as an instructor with Coldwell Banker Burnet University. Angela is highly focused on agent development and business planning. She is an active member of the Professionalism Committee for SPAAR.
Why Coldwell Banker Burnet Crocus Hill?
The choice is simple. The Crocus Hill office of Coldwell Banker Burnet prides itself on the reputation of our agents. This multi-cultural top "Premier Award Winning Office" is located in the heart of St. Paul, renowned for its stunning mansions, ornate lifestyles & superb shopping. More than 60 sales agents, supported by the most advanced technology in the Real Estate business, are some of the most experienced professionals in the industry.
The years of experience our agents have amassed provides for a collaborative environment where new and experienced associates can learn from one another's successes and accomplishments. Our weekly group meetings are home to active discussion where these ideas are shared freely. In addition to these meetings we continue to grow with weekly educational workshops. We know that real estate is ever changing and we want to be your industry expert.