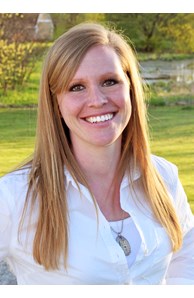 Sales Associate
Email

Amanda.Palmer@cbburnet.com

Phone
Office

Stillwater

2510 W Curve Crest Blvd Ste A, Stillwater, MN 55082
Compassionate. Active Listener. Problem Solver. Dedicated. Positive Energy. Truly Grateful.
More about Amanda Palmer
I am a wife to a supportive, hard-working, kindhearted man. I am a mother of two sweet boys who make me want to be a better person, each and every day. I am a prior nursing assistant, who gave my whole heart to the patients I had the pleasure of providing care to. I believe that the more family orientated you are, the happier you will be. I love being an active volunteer for Stonebridge Elementary School and being able to make a difference wherever I can, even if its just being there to support the teachers and staff who do a wonderful job influencing our children's future. I am loyal, passionate, and sincerely thankful for all the wonderful people and experiences, which I have been blessed with throughout my life.
I will strive to provide the utmost respect and dedication to every one of my clients. I will continue to be a resource on the housing market throughout the Twin Cities and always seek to grow my wealth of knowledge through new experiences and education. I am committed to creating healthy relationships that are based on trust and openness. I want to exceed expectations of what a real estate transaction consists of, by taking the time to educate at each step of the process, which will empower my client's with a wealth of knowledge on the process as a whole. Above all, I want to create a positive, uplifting experience for all my clients, who will truly know that in the end, I care more about them as a person than about the transaction.