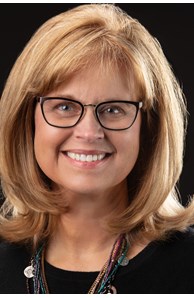 Sales Associate
Email

chstorey@cbburnet.com

Phone
Office
Connect with Cathy
Awards

International Sterling Society
More about Cathy Storey
Services Available
Coldwell Banker Burnet delivers a true one-stop shopping opportunity for home buyers and sellers. These services include the professional coordination of the home search, property marketing, negotiation of purchases or sale and details of closing. For properties of special merit, we offer the unique resources of our Previews-Distinctive Homes Division. We also offer marketing assistance through the Urban Lifestyles & New Homes Division, home financing through Guaranteed Rate Affinity, title insurance and closing through Burnet Title and the services of Burnet Insurance, Burnet Relocation and Burnet Property & Rental Resources. I work with my clients to provide the very best options for them!
Business Philosophy
Cathy Storey's business philosophy is simple: To strive to deliver a positive experience and successful transaction for every one of her clients. This is accomplished through the collaborative efforts of the many members of her Coldwell Banker Burnet team who are dedicated to the success of your housing transaction. She looks forward to serving you as does everyone on the Coldwell Banker Burnet team!
Mission Statement
Cathy Storey's mission is to provide a positive experience for her clients as they buy a home or sell their home and to manage the details of the transaction from the initial meeting through the successful closing.
Personal Background
Degree in Industrial Engineering from the University of Iowa
Corporate experience at 3M with focus on productivity improvement, project management and customer service
Twin Cities resident for over 30 years, currently residing in Vadnais Heights
Served for 9 years on White Bear Lake Area School District School Board
Served for 6 years on the White Bear Lake Area Educational Foundation Board
Volunteer serving in many capacities throughout the community
Honest, patient and accountable
Excellent communication skills
Personal attention to individual needs
Will go the extra mile to assist you!
Technology
Coldwell Banker Burnet has always led the way in emerging real estate technologies. As a home buying or selling customer, you can be confident that Cathy Storey will employ the most current technological tools to successfully market your home or make your home search an efficient process.
Industry Affiliations
Cathy Storey has the following Industry Affiliations
* National Association of Realtors- NAR
* Minnesota Association of Realtors - MAR
* Saint Paul Association of Realtors- SPAAR
Client Recommendations
We loved working with Cathy! We appreciated her patience and dedication in helping us purchase our first home. She went above and beyond and made it a lot of fun for us. We can't imagine looking at houses without her! Kyle and Megan
Thanks so much to Cathy for all of her help in selling our home. We couldn't have asked for a better Realtor! She's great! She's a tough negotiator and we are so pleased with the results. We are excited to start the next steps in finding our new home...with Cathy! Greg and Railyn
We were so pleased with Cathy as our Realtor! We relocated from out of state and she made the process so much easier for us. Her patience as we looked at many homes in many areas was awesome and we appreciated her knowledge of the areas in which we were looking. She responded quickly to our questions and helped us arrange many of the details. We found our dream home and couldn't be happier! Jarrett and Stephanie
As a first-time home buyer, I was referred to Cathy by my mortgage lender. I contacted her the minute I began looking for my new home, and she responded instantly with exciting energy and an eagerness to help. I sent her the list of homes that I wanted to go see and she did all of the work, setting up appointments and walk-throughs, while also sending me other options that I had maybe not seen. After finding my home, Cathy was optimistic and supportive throughout the entire buying process. She continuously kept me informed by responding quickly to questions and reaching out to others on my behalf. I always felt up-to-date with the next steps in the process and Cathy truly had my best interest in mind. When the process of buying a home can often be stressful, she made me feel at ease and confident in my decisions. I felt no pressure from Cathy at any time and I would recommend her to anyone looking for a new home. Meghan Murphy, Inver Grove Heights, MN
With the January 22 closing of our former home on Bald Eagle lake, we pause to reflect on the services of Cathy Storey, our Realtor, from the very beginning of our search for a buyer.
In every regard, Cathy has proved herself an outstanding advocate for us, both on professional and personal levels.  As soon as we had decided to sell our home--in the Gehrenbeck family for 72 years--Cathy explained the procedures and prospects in a most thorough and convincing manner, and we were certain we had chosen wisely.  At the outset, she described the various options, alerting us to considerations we hadn't even imagined beforehand.  After posting our listing, she made sure she personally was involved in every step along the way.  Several private showings, and open houses later, we were apprised of several interested parties, resulting eventually with an offer we could not refuse.
In addition  Cathy provided us with names of individuals whom we engaged for minor repairs to the premises.  In every instance we could not be more pleased with her recommendations.
Cathy kept in touch with us on a daily basis--one would have thought we were her only client.  Several issues did evolve and were resolved with dispatch.  Cathy's explaining of them to us was exemplary, and we knew that we were always on the right track.
We admire particularly how Cathy negotiated the sale through the buyer's agent of another Realty copany.  And we could not be more pleased with the outcome.
Now that the process is complete, and we are comfortably settled in an apartment for senior citizens, we shall miss the day-to-day contact with Cathy Storey.  But we have her assurance that our friendship will continue for the rest of our lives.  David and Helen Gehrenbeck