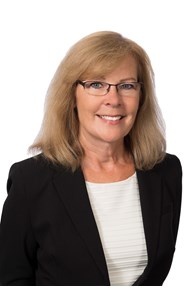 Sales Associate
Email

CKempenich@cbburnet.com

Phone
Office
Awards

100% Club
Designations
Graduate Realtor Institute (GRI)
More about Cheryl Kempenich
Welcome
Attention Sellers - I offer the best marketing - Guaranteed!
"If you do not agree that I offer the best marketing for selling your home, you may cancel our listing agreement for any reason, any time."
My Results Speak for Themselves -
In 2011, I ranked in the top 3% nationwide for all Coldwell Banker agents.
Selling your home? My expertise in the Minneapolis and St. Paul real estate market will help ensure that you get the best price for your property.
I have more local websites than any other agent to feature your home for sale.
Order FREE #1 Marketing Program that will make sure the right people see your home.
Order FREE list of homes that meet your criteria.
Call or Text 612-735-0553 or email me.
I will always be available for personal service by phone or email, so feel free to call or text 612-735-0553 or email me with questions any time!
Buying a home? I will help you find the home of your dreams by taking the time to listen and understand your needs and desires. Once I know what you want, I will work tirelessly to find the right home for you, because no one should have to compromise when it comes to such a huge purchase.
Order FREE list of homes that meet your criteria.
Order FREE mortgage pre-approval and current programs list.
Call or Text 612-735-0553 or email me.
About Cheryl Kempenich
• Top 3% Real Estate Agent Nationwide
• President's Elite
• 100% Club
Cheryl Kempenich knows the Twin City real estate market, having lived in Minneapolis and St Paul for many years. For the past 10 years Cheryl has been managing one of the most successful real estate teams in Minnesota, focusing on upper bracket homes, including condominiums and lakeshore properties. She has successfully managed in excess of 100 sales per year with annual sales in excess of $47 million dollars.
Cheryl started her real estate career more than 25 years ago. She owned a construction company; designing, building, and remodeling custom homes for over 15 years; she has also managed investment property for over 20 years. Cheryl's success is due to her unmatched marketing abilities by utilizing the latest technology, her communication and management skills, and her attention to detail, and customer service.
Cheryl's focus is very broad due to her wide range of experience. She enjoys selling investment properties, condominiums, upper bracket homes, and lake
Business Philosophy
Our business philosophy is simple: We strive to deliver a positive experience for every customer. This is accomplished through the collaborative efforts of the many members of our team who are dedicated to the success of your housing transaction. We've been getting high marks from our home buying and selling customers in Minnesota and western Wisconsin since we opened for business in the 1970s. It is our plan to continue this tradition. We look forward to serving you.
Technology
Coldwell Banker Burnet has always led the way in emerging real estate technologies. As a home buying or selling customer, you can be confident that we will employ the most current technological tools to successfully market your home or make your home search an efficient process. This includes our proprietary HomeQuest property search software program and our robust Internet marketing presence.
Mission Statement
Since 1973, our firm has been guided by a set of principles. Over the years, they have been modified to reflect a changing environment, but the basic mission has remained the same. Our Mission is: To create and promote positive experiences for our customers and communities. To create and promote opportunities for personal growth. To create and promote change and innovation. To create and promote a fun, fulfilling and respectful environment.