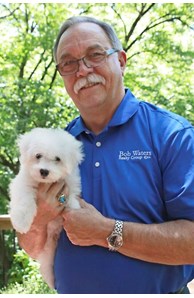 Sales Associate
Email
Phone

Market West RegionalOffice

16505 Wild Horse Creek Rd, Chesterfield, MO 63017
Bob Waters Realty Group has been delivering results since 2003. Our goal is to provide both a superior customer experience and value for our customers.
More about Bob Waters
Service Areas and Specialties
The BWRG (Bob Waters Real Estate Group) has been delivering comprehensive results to our client Buyers and Sellers since 2003. Our goal has always been to provide both a superior customer experience and tremendous value to our family of clients.
Our objective is to exceed your expectations while setting and maintaining the highest standards of integrity, professionalism and service. We have built a reputation for client satisfaction and are
devoted to making your next real estate transaction as easy as possible. We are dedicated to helping you achieve your real estate goals. When we work for you, you will have the benefit of working with a team who will listen and understand your needs.
Collectively, we bring over 30 years of real estate marketing knowledge and sales experience from which we draw as we work to ensure your complete satisfaction. We are professional fulltime agents, offering only the highest levels of customer service and are passionate about exceeding your expectations.
The volatility of the ever-changing real estate market requires experience and creative strategies to help our clients successfully reach their objective. We look forward to the challenges of the coming years and we'd like for you to be a part of that success. Our goal is to meet or exceed your expectations in finding the home of your dreams and/or selling the home you love.
We specialize in serving Saint Louis County cities including Clarkson Valley, Chesterfield, Town and Country, Ballwin, Wildwood and Ellisville as well as the Saint Charles County cities of O'Fallon, Saint Peters, Weldon Springs, Dardenne Prairie and Lake Saint Louis.
We work as independent contractors/Real Estate Agents for Coldwell Banker Realty - Gundaker in St Louis, MO. Through hard work, determination and a loyal client base, we continue to grow our business each year and rank in the top 1% of all Coldwell Banker Realty – Gundaker agents.