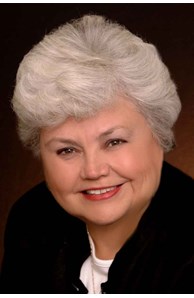 Sales Associate
Email

carole.mulina@cbgundaker.com

Phone
Office

Town & Country

1100 Town and Country Crossing Dr, Chesterfield, MO 63017-0607
Please note Carole's extensive experience and knowledge.
More about Carole Mulina
About Carole
Carole Mulina

Office:   Coldwell Banker Gundaker Town & Country Office

Address:    1100 Town and Country Crossing Dr.  Town & Country, MO. 63017

Contact:     Direct:  636 262 7600

                     Office:  636 394 9300

 Email:   carole.mulina@cbgundaker.com

About Carole

*Licensed Realtor since 1983.

*Licensed Broker since 1986.

*Chosen by Gordon Gundaker to be a Branch Manager in 1986 - 2011.

*Managed one of the most successful offices in the company for 25 years.

* Prior to being a manager Carole was the #1 agent in her office in sales and in the top most successful

    agents in the Gundaker Real Estate Company.

*Member of National Association of Realtors, Missouri Association of Realtors and St. Louis

    Association of Realtors.

*Chosen to serve on the Grievance Committee for St. Louis Association of Realtors on 2 occasions.

*Elected by the St. Louis Realtors to be a Member of the Board of Directors.

* Having personally moved 29 times makes it easier to understand the needs of clients who are being

    transferred to the St. Louis Metro area whether they are part of a Corporate or an individual

    move or just relocating within the area.   

Expertise

*Knowledgeable in the most important aspect of real estate sales, which is to make it easy for the buyer and

   seller to close the property  via the loan process,  property selection, negotiation, building

   inspections,  and title process.

*Every client is unique and has unique circumstances and Carole is an accomplished problem solver who can

   make your move almost painless.

* Some of the zip codes that Carole serves are: 63017, 63011, 63005, 63021, 63141, 63131, 63031, 63119, 63118, 63338, 63301, 63040, 63124, 63105.  Carole has knowledge of the St. Louis Metro area.  

Call Carole now at 636.262.7600 and let her solve your real estate needs.