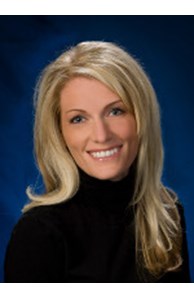 Sales Associate
Email

karielyn.angell@cbgundaker.com

Phone
Office

Town & Country

1100 Town and Country Crossing Dr, Chesterfield, MO 63017-0607
Karie Lyn Angell has been selling real estate in the St. Louis area since 2004. She works for Coldwell Banker Gundaker's #1 Town & Country office.
Connect with Karie Lyn
Awards

International Sterling Society
More about Karie Lyn Angell
Service Areas and Specialties
Backed by over 2,000 Sales Associates in 25 offices, Coldwell Banker Gundaker serves more than 200 communities throughout St. Louis City and County, St. Charles, Jefferson, Franklin, Warren, and Lincoln Counties and most of east central Missouri.
From the home search process to financing, to title insurance, and more — straight through to the final closing of your transaction — make us your one stop! We'll make it happen.
Professional Experience
Coldwell Banker Gundaker, St. Louis area's largest and most successful residential real estate firm, is owned and operated by NRT LLC, the nation's leading residential real estate brokerage company and a subsidiary of Realogy Corporation.
Coldwell Banker - originally Ira E. Berry Company, founded in 1939, and for decades was a leader and innovator in St. Louis real estate.
Gundaker Realtors, established in 1968, ranked among the top ten independent companies in the U.S.
Member, Saint Louis Association of Realtors
Professional Education and Designations
While our global connections are expanding everyday — the result of our affiliation with the nation's largest real estate organization — our priorities focus on serving the needs of our local communities: metropolitan St. Louis and east-central Missouri.
Personal
When Buying, Selling or Relocating, for the support and support you need and deserve, just call or click Coldwell Banker Gundaker. Let us show you!
Testimonials
Karie Lyn once again, went way overboard in doing anything & everything within her power to solve problems & help provide knowledge and comfort to the closing of our home & even post closing of our home & even post closing. She is always the upmost professional & goes way beyond her calls of duty to help assist wherever possible. She is truly a gem & we love her dearly! She is a true example of what a Realtor should be. There are few people left in this world that take great pride in their work & she is one of them. Our new nickname for Karie Lyn is WOTY... Women Of The Year!!!- Mark and Donna C.
Karie Lyn was amazing! She worked hard to get us into the house that we had hoped for... in the price range we hoped for. She has a TON of knowledge about things like plumbing, electrical, etc. and was not afraid to put her opinion out there...even if it didn't quite match ours. There were several houses that we looked at where she said "I won't let you buy this one"... all because she was looking out for our future. She also wasn't afraid to tell us when our expectations were a little unreasonable or unfair. She is fair, honest and not afraid to fight for what is in the best interest for her clients.- Steve and Amanda C.
Karie Lyn went above and beyond in all aspects of the sale of our home and the purchase of our new one. Just a couple of examples: She crawled through the crawl space after the seller said the mold was fixed to discover the mold problem had not been addressed, she called and paid (out of her own pocket) for cleaning services when we discovered the sellers did not clean the house before we moved in. I could go on and on- always exceeded our expectations! Ben and Brook P.