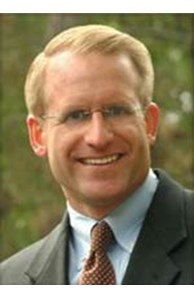 Sales Associate
Email

kurt.selzle@cbgundaker.com

Phone
Office

Town & Country

1100 Town and Country Crossing Dr, Chesterfield, MO 63017-0607
More about Kurt Selzle
Service Areas and Specialties
Serving the Greater St. Louis Metropolitan Area. My breadth and depth of experience in many areas of the metropolitan area allow me to help you with an understanding of similar homes in various areas. Just ask my clients! I specialize in First Time Home Buyers with my FirstTimer program. Ask me for my First-Time Home Buyer kit and my personal assistance and experience will glide you through the process. We'll explore closing costs and fees associated with the home buying process and even discuss how to buy a home with little or no money down.
For those repeat home buyers and sellers, I offer the level of service you come to expect as a seasoned buyer or seller. Issues within the industry are always coming up, new legalities arise, new regulations are always prevalent. I'll update you with this information and help you maximize the price on the sale of your existing home and negotiate the best price on your new home.
Professional Experience
Over 25 years diverse experience in real estate investing, buying, selling, landlording and advising. Extensive construction, engineering and project management background in residential, commercial and industrial facilities. Advanced studies in business, finance and legal issues. Sought out advisor and trusted source of information for individuals seeking input on challenging real estate transactions.
Please visit www.KurtSelzle.com for more information.
Personal
I am fortunate because I sincerely love my work and what I do for people. Helping individuals obtain their dream home or helping someone find the ideal investment property meeting their financial objectives are things I thoroughly enjoy. I am a full time real estate agent which allows me to give my clients 100% of my professional time. Clients enjoy my personal service whether as their Buyer's Agent or Listing Agent. I find homes for people fast and sell listings at an above market pace. I can and will help you. You will enjoy the professional and competent service. We will have fun in the process! Give me a call and let's meet your real estate needs today!
Kurt Selzle--'A Reputation for Results!'
Professional Education and Designations
Continuing education, certification and training are an important personal belief of mine for professional development. To that end, I constantly read, study, attend classes and seminars to further my development in the industry and maintain my portrait as one of St. Louis' most respected voices in real estate. You will notice a difference when working with me. As a recent client said 'Kurt, you are not the average real estate agent!'
The following are a few of my credentials:
Consistently a Top Producing Agent and Multi-Million Dollar Producer in the #1 Office in the #1 Company in Missouri
International President's Circle Production within Coldwell Banker
Missouri Association, National Association, St. Louis Association of Realtors
Winner of the prestigious Presidential Service Award (given to fewer than 2%)
Respected authority on Real Estate Investment and "AS-IS" properties
Customer Quote
'From our first meeting we knew we had a great agent...prompt, efficient and very knowledgeable (and resourceful). We do not think we could have asked for a better REALTOR.
James & Stephanie - Home Buyers
Customer Quote
You went above and beyond expectation and we are very grateful for your professional and efficient manner in which it all was accomplished. I certainly came to appreciate your expertise and attention to detail, not to mention all the resources for help and information you had available.'
Lisa - Home Seller
Customer Quote
'It is great working with the clients of an agent who obviously takes the time to educate them regarding every aspect of purchasing a home. You are definitely one I would hope to work with in the sale & purchase of my own home.'
Ryan - Mortgage Lender
Customer Quote
'KUDO's to Kurt! You should be proud to have him on your Coldwell Banker Gundaker team. We have spoken very highly of Kurt to our friends and relatives and have recommended him to anybody who has asked about our home buying experience.'
Tom & Vanessa - Home Buyers