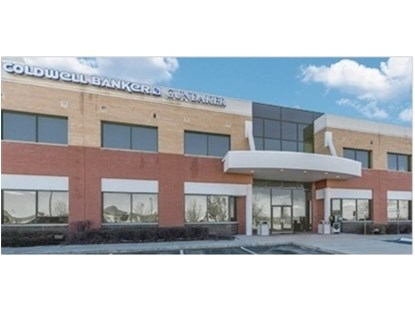 3401 Technology Dr Ste 101

,

Lake Saint Louis

,

MO

63367-2592
Our office's listings
View all listings
3

Beds

3

Total Baths

962

Sq. Ft.
3

Beds

2

Total Baths

1,250

Sq. Ft.
3

Beds

3

Total Baths

1,635

Sq. Ft.
More about Lake St. Louis / Wentzville
About Our Resources
The Lake St. Louis/Wentzville Office is located in a newer facility in the heart of the "Golden Triangle" at the intersection of Highway 70, Highway 40/61 and Lake St. Louis Blvd in Lake St. Louis. Our location allows us to easily service all areas of St. Charles, St. Louis, Lincoln, and Warren Counties. We provide a professional work environment designed to assist our sales associates and clients in the manner they deserve. Due to our clients' and sales associates' expectations of full service, this facility also houses U.S. Title Company, an affiliate of Coldwell Banker Gundaker. Excellent service and convenience are provided by this affiliate.
My Goals
B.J. Sonderman, Branch Manager with over 18 years of real estate sales and management experience, leads the sales associates in the Lake St. Louis/Wentzville Office. I am a non-competing broker/manager whose focus is on residential real estate sales, teaching, training, mentoring, and coaching. I started my real estate career in the North County office as a sales agent. I later became a mentor to new agents. I transitioned to servicing the Coldwell Banker Gundaker HUD account. From there, I became Office Manager in the Town & Country office until I found my home in the Lake St. Louis/Wentzville office. My goal is to teach, train, and coach real estate sales associates to grow their business, and help them achieve their personal goals in a professional work environment. Simply stated…My goal is to ensure your success.
Training & Support
The Lake St. Louis/Wentzville Office offers a comprehensive training program to ensure our new sales associates the best opportunity for a quick start in the real estate business. In addition, on-going training and development of our experienced agents is essential for growth and continued success. Extensive technology training, personal coaching, weekly sales meetings, and workshops are just a few of the offerings at this office. I understand the importance of making sure our sales associates are the most knowledgeable and professional Realtors in the industry.
Call Me Today
Whether a career in real estate is a new direction for you or you have some previous experience, you will soon discover the advantages of associating with the #1 Real Estate Company in St. Louis. If you are interested in joining our team, contact me today at (636) 866-0400 or email me at bj.sonderman@cbgundaker.com.
Awards

International President's Circle Office