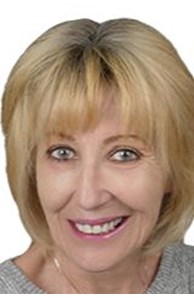 Sales Associate
Email

sandi.taschler@cbgundaker.com

Phone
Office

St. Louis

4301 Hampton Ave Ste 150, Saint Louis, MO 63109
Selling St Louis & beyond for 25 years, I am also able to assist with Relocation out of St Louis. Let me be a part of YOUR Journey Home. I Love What I Do & So Will YOU!
More about Sandi Taschler
Professional Experience
I am a full-time, full-service agent with 25+ year's experience. I have additionally spent 5 years as a career development trainer for Coldwell Banker Gundaker. I have more than 30 years experience in sales, sales management marketing. I am an experienced buyers agent seller's agent. When representing buyers I go above beyond to make sure you are educated protected. I will help to assess the value of the property you are considering, help you identify area conditions that may affect the properties value prepare your offer with your best interests represented. I will assist you in scheduling all the inspections both personal required so that you know what you are buying that perhaps can't been seen on the surface. I can also assist you in finding a loan officer that will also work with your best interests in mind when securing your loan. Start to finish I will be here for you! As a experienced Sellers agent I know what it takes to get the job done! Not all listings sell. I consistently maintain a high LIST PRICE to SALES PRICE ratio as well as a high LIST to SOLD percentage. I understand that your home may well be one of your largest investments I also realize it is my job to help you protect that investment. I provide my sellers quality education and information through the sales process. An educated seller is a prepared seller! I can also help if you are facing financial difficulties are on the verge of Foreclosure. You're not alone, many home owners are finding themselves in this situation and don't know what to do or who to to call for help? The good news is I do. The rate of foreclosures is ever increasing. If you find yourself in this hard situation, call me TODAY! I may be able help save you from Foreclosure! I am experienced in working with banks to accept short sales on a 'Pre Foreclosure'. Don't wait until it's too late, timing is critical, CALL NOW!
Service Areas and Specialties
My specialties include homes, condos and investment properties. Experienced in assisting a diverse population ranging from 1st Time Buyers to Retirement Seller's as well as Investors both experienced or novice.nbsp;
nbsp;
I also offer Home Sale Staging advice services to Sellers maximizing online viewing, which generates increased showings, a faster sale often higher price! nbsp;
I can also assist you in relocating out of St Louis after I sell your home!nbsp;

Here is a sampling of some of the are's I service including but not limited to the following communities: S.W. City, South City, Saint Louis Hills, Lindenwood Heights, Holly Hills, Clifton Heights, South Hampton, North Hampton, The Hill, Dog Town, Dutch Town, South County, Sunset Hills, Sappington, Kirkwood, Crestwood, Webster and Affton, Shrewsbury, Mehlville, Oakville, Concord, Lindbergh School district, Arnold Fenton in addition to most area's of St Louis City County.
I know your neighborhood! Contact me today; my Cell # is 314-348-4434.
Professional Education and Designations
Member of the Saint Louis Association of Realtors
Member of the Missouri Association of Realtors
Member of the Presidents Circle Award for top producers.
Multi-Million Dollar Producer
I have achieved the ranking status of being in the TOP 150 Coldwell Banker Gundaker agents, out of thousands of agents.
Recipient of the Top Block award for 'EXCELLENT SERVICE'
Recipient of the President's Award for 'OUTSTANDING SERVICE'
Relocation Specialist trained to work with most major relocation companies corporations relocating in and out of St Louis.
Residential Multifamily Investment Specialist.
Pre Foreclosure / Short Sale Specialist
5 Years as a Career Development Trainer-Thinking about a career in real estate? Call me for details.
Customer Quotes
'Professional Service Above and Beyond! Sandi went way beyond what I would expect from a sales person. I would recommend her to anyone.'
L Henkle
'Thank you for selling our home. You're a good honest Realtor, and we appreciated that! We're glad we picked you!'
L E Hawkins
Sandi, I could have never done it without you!'
L Miller
'Thanks Sandi, We're so glad we chose you to be our agent. You did an exceptional job in selling our home! We have will continue to refer you to anyone thinking of buying or selling!'
M C Soete
'We found that you not only continually went the extra mile for us, but the extra 10! Anyone would be lucky to have you on their side!'
N G Brown
A few of Sandi's assets are her knowledge, energy enthusiasm. She wants the job done right will do whatever it takes to make sure that happens!'
L Minn
'Sandi, Thanks for being truly genuine!'
S Hoffman
Sandi, your positive outlook action in selling my house were an opportunity to see God at work in my life. I appreciated your personal positive attitude, along with your knowledge of the business. Thank you for going out of your way to help.
C Eagle
Personal
Out of the many awards and recognition I have received during my years in real estate; the achievement I am MOST PROUD of is the many clients that I have served that have become friends! Those who think enough of me to keep in touch many years after the sale is closed! These once clients now friends who refer their friends and family to me for their real estate needs, knowing that I will treat them with the same care and attention they received! There is no greater compliment or award I can receive than to be your REALTOR FOR LIFE! Your goals are my goals - You are important to me! Buying or Selling, I will be happy to help you every step of the way. I appreciate your business!