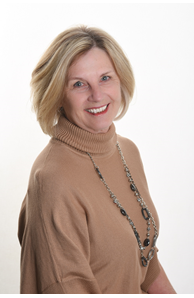 Sales Associate
Email

sguralnik@cbcarolinas.com

Phone
Office
Connect with Sandra
Designations
Graduate, REALTOR Institute (GRI)
More about Sandra Guralnik
About me


Your real estate transaction is a BIG DEAL. It's a BIG DEAL whether you are a first-time or experienced homebuyer or home seller. That's why finding the Right Realtor is important. I believe I'm the Right Realtor to help you move on to your next adventure and selling hour home or finding your dream home.
Trust and integrity is the foundation of my client relationship. I'm energetic and have the great fortune of loving my work. As cliché as it sounds, I enjoy the people dynamic of my business most of all. I pride myself on listening to the needs and desires of my clients and I work diligently to ensure those needs are met. You will find me readily accessible and easy to reach, providing full service from start to finish and thereafter should the need arise.
I have experience working with all types of buyers and sellers...people moving up, people downsizing, and people relocating to and from the area. I've experienced Buyer's markets, Seller's markets and Normal markets. Living in the Charlotte area since 1998 and being licensed in both North and South Carolina, I have a vast knowledge of the area.
Repeat customer and referrals from former clients is the best compliment I can get. It means I met their needs and they trust me to assist their family and friends with their real estate needs.
ABOUT ME PERSONALLY - I grew up in Las Vegas, Nevada where I called home for 45 years. I attended the University of Nevada, Las Vegas and began a 30 year career in banking. It was a transfer with the Bank in 1998 that brought me to Charlotte, North Carolina. Shortly thereafter I began my career in Real Estate. Although I miss my family and friends...I love Charlotte! Who knew there were really four seasons in a year, that leaves really changed colors and that there were so many different critters? I'm continually amazed and delighted by the Charlotte area and it's people.
I'm a 5-mile a day walker (where I see all those critters) and a bedtime reader.
If you are exploring the possibility of buying or selling a home I can help you. Just give me a call.
I look forward to hearing from you!

SEARCH for homes in the greater Charlotte metropolitan area.
SCHOOL Report Card information can be found here. To locate properties served by a specific school, do a DETAILED SEARCH here.
Professional Achievements include:
VIP Club, International Sterling Society, Executive Sales Associate, Circle of Honor Associate .
Member: National Association of Realtors, Carolina Realtor Association, Women's Council of Realtors