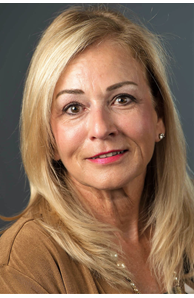 Sales Associate
Email
Phone

Market Lake NormanOffice

129 Mecklynn Rd, Mooresville, NC 28117
More about Debbie Sloan
About me
Allow my strong work ethic and passion for real estate help to guide you in your real estate needs. Communication and education are very important aspects in developing the strong and satisfying relationships I have with my clients. I see my job as identifying needs in order to provide buyers and sellers with the necessary information to help them achieve THEIR goals.
To Begin Your Home Search Now, Click Here!
Search for Upcoming Open Houses, Click Here!
Don't know where to get started on your home search? The About Lake Norman tab will help you to get your bearings and familiarize yourself with the Lake Norman towns of Cornelius, Huntersville, Mooresville, Davidson and Denver.
Click the following link for more information about NC Public Schools.
Call me today to get started on the purchase or sale of your home! 704-658-6068
Read what my clients have to say about their experiences with me below:
BUYER TESTIMONIALS:
"Debbie was very helpful in a rather complicated purchase. She attended to all the details and helped us ask the tough questions. Debbie's guidance was instrumental in our securing the home of our dreams." Mike
"I have had a number of opportunities to work with Debbie Sloan when purchasing properties. We wouldn't have been able to get through the process without her. She is a true expert in her craft. She is professional, knowledgeable, and makes herself readily available through the whole process. She stands firm and represents you as if you are her only client. Anyone who is even considering doing business in the real estate market should have Debbie on their side!' Denise and Nick
"Debbie Sloan made relocating to another state easy! She worked hard very hard and was ALWAYS available 24/7. Her vast knowledge of the area and the whole real estate process was extremely beneficial. It was comforting to know that if we had a question, she would be able to answer it right away. It was such a pleasure working with her. We consider her our first official FRIEND in North Carolina." Lee & Kelly
"During 47 years of marriage and many corporate relocations we have obviously bought and sold quite a few homes and dealt with a large number of real estate professionals. We can honestly say that we have never met a realtor whose expertise, service, and results begin to compare with that of Debbie Sloan. We have had the good fortune of having Debbie assist us with several transactions. She is the ultimate professional in her honesty, work ethic, and ability to "get the job done" in a timely and most organized way. We would never consider working with another realtor and highly recommend Debbie to anyone who would settle for nothing but the best in the business!" Myra and Roy
"We were fortunate enough to happen upon an open house that Debbie was hosting. We spoke to her about our real estates needs and actively worked with her afterwards. She is extremely professional and knows her field well. We had every question answered, she was always on time to appointments, and all of her information was concise and complete." Lynn
"Debbie Sloan was extremely thorough and even went the extra mile to accommodate us when we had no place to stay. She's great!!" Lauren
"I moved my family 500 miles away and was lucky to have Debbie on our side. She took me around a few neighborhoods, quickly honed in to our preferences, and connected me to the perfect fit one. We rented for a year, then bought a house nearby. Debbie was prompt and responsive. She was direct to the point and looked out for our interests thoroughly. Through her personal networks, I was able to complete a major renovation successfully. Thanks Debbie!" Ying
"Debbie Sloan was tremendous in helping us through our corporate relocation. We truly appreciated her organizational skills, knowledge of the area, and professionalism. I would highly recommend Debbie to anyone looking to buy or sell a home." Peter & Lisa
"Debbie's expertise and understanding are just a couple of qualities that make her an outstanding realtor. She listens to what your needs are, whether buying or selling, and makes you feel like you are her main priority. You can contact Debbie anytime, day or night, and she is always available. She is with you every step of the process and makes you feel completely at ease. I highly recommend her, and I will never use any other realtor, as she has become like a member of our family." Lauren & Stephen
"We have used Debbie Sloan several times for our real estate needs. She had helped us buying a short sale condo, selling a house and also buying one. Each time, Debbie's professionalism and level of commitment has stunned us. From the moment we started looking for a house, she treated us like her top priority. When the bank make a mistake with the loan paperwork, she took matters into her own hands and talked to the lender directly. She responded to calls and emails early in the morning and late at night to make sure we were completely satisfied. She even gave us advice with a home repair after we purchased the property. We will continue to use Debbie for our future real estate needs and highly recommend her to friends and strangers alike." Graham & Alyssa
"My husband and I thoroughly enjoy working with Debbie. She has helped us sell several homes over the years and recently assisted us with the purchase of a home. In every instance she was incredibly professional and extremely knowledgeable about the market and the buying/selling process. She is detail oriented, incredibly responsive, and always keeps her focus on the end goal to keep everything - and everyone - on schedule. Debbie made sure to stay in touch with our lender, the inspector, the sellers, and us to ensure everyone was in the know at all times. She has a terrific network of service professionals from inspectors to plumbers with whom she has connected us with, as well. Each one of them have been very professional and skilled at what they do. I would recommend Debbie to anyone interested in buying or selling a home. From start to finish, she is a total pro!" Meredith and Mike
SELLER TESTIMONIALS:
"Debbie Sloan impressed us from the first meeting with her knowledge of the real estate market and dedication to her profession. She was so responsive during the process of selling our home that we felt as if we were her only client, even though we weren't. Debbie was on top of the many details involved in the sale of our home. She ensured that our closing happened on time with no surprises from the buyer's attorney. We wholeheartedly recommend Debbie to anyone buying or selling a home in the Lake Norman area." Ron and Kristen
"A realtor like Debbie Sloan is one of a kind. You don't meet people who are honest and up front with you often in the Real Estate Business unless you do your research. I did mine and found Debbie on line in February of 2007 when my husband and I were looking for our first home in NC moving from out of state and I was glad I did. We found a beautiful home in Huntersville, NC and resided there until October of 2013. We decided for health reasons that we had to sell our home and called Debbie again because we knew we would get what we needed. Unexpectedly, but in our favor our house sold in a day and although we did a lot of scrambling and running around Debbie helped us pull it off. If we ever come back to NC and reside in that area, Debbie will be the person we call. You can't go wrong using Debbie. I am a bit of a perfectionist and so is Debbie, and that is why we got along well. If you need a realtor, Debbie is your go to person." Denise and Sean
"I have worked with Debbie Sloan for a little over four years. She has been my go-to resource for the buying and selling of three homes. She is an amazing asset for any real estate transaction and beyond. As a former Director of Relocation for a major big box retailer, I have worked with hundreds of real estate agents across the country. Debbie is by far the most professional, results oriented and customer focused agent that I have ever worked with. Debbie is efficient, knowledgeable and extremely trustworthy. She works hard to ensure that her clients' best interests are taken care of. I highly recommend her services!" Catherine
"Debbie's expertise and understanding are just a couple of qualities that make her an outstanding realtor. She listens to what your needs are, whether buying or selling, and makes you feel like you are her main priority. You can contact Debbie anytime, day or night, and she is always available. She is with you every step of the process and makes you feel completely at ease. I highly recommend her, and I will never use any other realtor, as she has become like a member of our family." Lauren & Stephen
"We have known Debbie for approximately 13 years and worked with Debbie since she started her career in the real estate business. We have found Debbie to be dependable, efficient, and extremely knowledgeable. In fact, we have never worked with a person who give as much attention to detail as she does. Also, her willingness to take on the challenging real estate deal and see it through to successful completion has impressed us. Debbie has an aptitude for understanding her client which makes her standout from the hundreds of real estate brokers. She pays close attention to what you say during her consultation session. Debbie would be a great hire as your real estate broker."Mike and Denise
"Working with Deb Sloan is a pleasure. She's personable, professional and a real pro. She returns phone calls and emails promptly, day or night. If you have a question, she finds the answer. She personally staged my home for sale, handled all the punch list repairs needed and notified me when the sale deed was recorded. Deb loves her work and it shows by her dedication and end result. In my case the sale of my home in a very challenging market. Thanks Deb!" Lisa