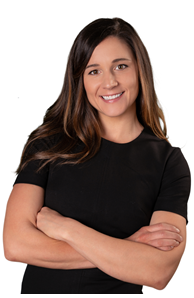 Sales Associate
Email

beth.lange@cbcarolinas.com

Phone
Office
More about Beth Lange
As a native to Charlotte, Beth has had the rare opportunity to see this beautiful city grow into the wonderful place it is today. From her days of swinging on the monkey bars at Freedom Park to enjoying the lake life with her family in Huntersville, she has been blessed to meet thousands of people who call our great city home.
Beth started her career in commercial real estate and quickly found her true passion was in helping clients buy and sell their homes. She has worked with first time home buyers, growing families, veterans, downsizing retirees, custom home builders, and corporate relocations.
Testimonials:
"Beth really did an excellent job in the sale of our home, she was open for all and any suggestions in reference to things that needed to be done and things that weren't necessary. She was very proactive in letting us know in a timely manner those unforeseen things that may occur when your house is on the market.
All in all Beth did a great job, and I would use her again" - Brian B.
"Beth was great!! I had to relocate from Chicago on a moment's notice due to a job transfer. Incredibly stressed, Beth found my home the very first day I came down to visit with my kids. She was preparing to leave for vacation within a few days, but that did not matter to her. She gave me the time I needed to complete the transaction even though I am sure it inconvenienced her vacation preparation. Now that I have been here for a little while, I realize I could not have found a better home or location to meet my needs. I will definitely use Beth again! Very hands-on and very personal." - Peter H.
"Beth is an excellent agent. She has been working diligently to sell my home. She is very knowledgeable about the area and goes above and beyond to get my home noticed. I very much appreciate every effort she has made thus far and admire her determination. I would highly recommend Beth to assist a potential buyer or seller" - Suzette S.