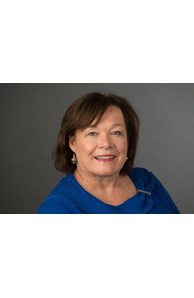 Sales Associate
Email

kyork@cbcarolinas.com

Phone
Office
More about Kim York
Kim York, Broker/Realtor
Teacher, Trainer, Realtor, Broker in Charge, Cheerleader, Coach, Caring, Empathetic, Energetic, Dependable, Dedicated, Accessible and Friend. These are a few of the things that instantly pop into my mind when her name is mentioned.
From school teacher administrator, to broker-in-charge and real estate agent , Kim York has come full circle - back to her passion of education and empowering people to reach their goals. As a top producer for Coldwell Banker several times, Kim sees the importance of building relationships with clients and knows how to effectively market and sell homes. Recognized by Realtor.com for her eMarketing skills (1 out of 11 agents in the Greater Charlotte area), Kim and her husband sold over $140 million dollars in real estate, have closed 50 transactions in a year, co-authored a top selling book on Charlotte real estate, were members of the Coldwell Banker Presidents Circle and Diamond Society, and continually 5 Star Agents in the Greater Charlotte area.
Kim is available for clients 7 days a week, provides in-office training coaching, and hosts fun events for the office throughout the year. Office agents are excited to invite others to join our office and get financial rewards based on the successful business of each agent that joins us.
What a few Greater Northeast agents write about Kim:
I have known Kim York for over 20 years, first as a fellow real estate agent and now as a broker-in-charge (BIC). I have had many BICs over the years and Kim is the most caring, hands on, hardworking BIC I have known. Kim goes above and beyond in helping new agents as well as experienced ones by constantly proving education, support and being readily available to discuss and offer solutions for any real estate issues. Kim as a former and very successful Realtor truly understands the needs of new Realtors and as a former educator, she is skilled at instructing and consistently providing educational opportunities to make sure her agents are very successful. CB offers great tools for marketing properties. She is always available for one on one meetings and her wealth of real estate knowledge and her boundless energy constantly encourage her agents to be more and do more. Any agent who wants to be successful and grow their business will be inspired by Kim York's hard work and caring guidance as a Coldwell Banker Broker in Charge. John Stroup
If you are an experienced agent looking to take your business to the next level, or a new agent just beginning your real estate career, Kim York is undoubtedly the best BIC in the business to help you achieve success! Kim was an agent in our office for many years and spent countless hours helping fellow agents like myself with marketing even before she became our BIC. She knows first-hand the challenges of being an agent which in turn helps all the agents in our office meet those challenges and excel. Kim is always available to answer questions, just listen to you whether it be something personal or professional and provide continuing education on a daily basis. If you are searching for a real estate family, this is the office for you. We are a close group of agents who are there for each other just as Kim is there for us. Her enthusiasm and knowledge is priceless! We have been agents in this office for 10 years and we can say we are so blessed to have a leader such as Kim York! Regina Vance
Teacher, Trainer, Realtor, Broker in Charge, Cheerleader, Coach, Caring, Empathetic, Energetic, Dependable, Dedicated, Accessible and Friend. These are a few of the things that instantly pop into my mind when her name is mentioned. I met Kim when I began my real estate career in January of 2015. She and her husband were the top producers in our office, yet she was a team player! She never made me feel like I was inadequate for my lack of experience. In addition to her team spirit and support, she attended our regular meetings and came to training sessions in the office when new programs came out. She was #1 but she was ONE of us. I quickly learned to admire and respect her as a real estate role model, but also a friend. Although I left Coldwell Banker for a year or so and worked in a couple of different offices, I kept in touch via social media. The day I saw on Facebook that she was the new BIC, I knew I had to get back there! I knew she would be a great BIC and I was right! I am so glad I made the move! She is incredibly hard working and as tireless as the energizer battery bunny! She motivates me and everyone in her office. She is in the office with us. She knows what transactions every agent is working on or involved in. She offers some fantastic training that others do not. She offers one on one time on a regular basis. She participates in as much or as little of my transactions as I ask her to. I have learned a great deal from her. I love the training sessions she offers and I learn from every one of them. I cannot express how grateful I am to work with her and learn from her. I am blessed to call her a colleague and a friend. Nancy McCauley
Support and Production:
A little about Coldwell Banker and the Yorks:
Coldwell Banker was established in 1906 by Mr. Coldwell to offer an ethical real estate company for buyers and sellers. It continues to be the most ethical real estate company in the nation; and #1 in Social Media, #1 in Relocation, #1 in Volume Sales, #1 Web Site Views for a real estate company, and is the only real estate company on the Fortune 500 List. Located 47 countries, we make home ownership dreams come true worldwide.
CB Cares! Giving back to our community is who we are! We are The Presenting Sponsor for Making Strides Against Breast Cancer. We raise money thru bowling events, golf tournament, and movie showing. We also run toy collections, food drives, collect clothes, and do other events.
The Yorks are here to you with provide top quality, professional service.
704-607-1256 or Homes@KimandDickYork.com