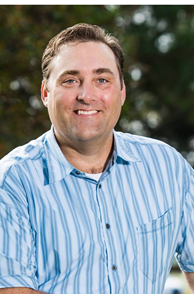 Realtor®
Email

tim.eiserle@cbcarolinas.com

Phone
Office
More about Tim Eiserle
Tim Eiserle joined Coldwell Banker in February of 2018. Before Tim's career in real estate, he was Executive Vice President of Forrest Tool Company in Durango, Colorado. Before Forrest Tool, Tim was involved with residential youth camping and retreat centers. He was the Executive Director of a YMCA youth camp in New Mexico, the Camping Services Director for a YMCA camp in the Greater Houston, TX area, and was Executive Director of a catholic youth camp and retreat center in southern Illinois.
As the Executive VP of Forrest Tool, Tim built relationships, provided customer service, negotiated contracts, and managed accounts for multiple government contractors, OEM's, and the US General Services Administration. This put Tim in direct contact with complex and lengthy contract negotiations, portal management, sales, logistics, and high-level communications with vendors and customers. These skills can now be focused on complex real estate negotiations and contracts, clear and concise communications with clients and real estate professionals, and the accurate and timely management of the buying and selling process.
In his role in the youth camping and retreat center world, Tim was responsible for developing and managing budgets, fundraising, long-range planning, youth development, employee hiring, training and management of staff sizes ranging from 12 to over 100, facility maintenance and development, board of director development and management, equestrian program and facility management, accreditation development and management, and volunteer development and management. These experiences translate to excellent multi-tasking skills, experience in property and building management, and the ability to understand and communicate with people from various backgrounds and experiences.
Tim volunteers his time as a board member of a 35,000+ acre ranch in the Sangre de Cristo mountains of Colorado tackling various topics including long-term planning, water rights, big game hunting, facility management, natural resource management, horse herd and equestrian program and facility management, and infrastructure. Tim volunteers as an assistant den leader for Cub Pack 58 in Davidson as well. Tim also owns and manages several multi-unit rentals in the greater Charlotte area.
Tim loves working with first time home buyers, equestrian properties/estates, and investment rental properties. His background will provide any potential buyer or seller an agent with complex and varied work experiences that will offer unique and creative insights in the buying or selling process.