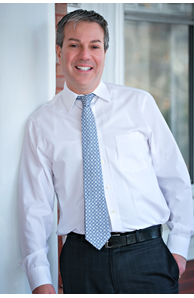 Sales Associate
Email

steven.piacquadio@cbpref.com

Phone
Office
I am a full-time, dedicated real estate professional. I enjoy helping my client's real estate dreams come true.
Connect with Steven
Awards

International Sterling Society
Designations
NJAR® Circle of Excellence (NJAR Cir. Excellence)
More about Steven Piacquadio
Thank you to all my dedicated clients who made me the recipient of the 2016 and 2017 NJ REALTOR Circle of Excellence Bronze award. You can count on me to make your buying and/or selling experience as stress-free as possible.
Testimonials


Steven was very helpful when my husband and I were buying our first house - he was very responsive in setting up appointments of houses for us to look at, always pleasant and professional, and helped to ensure the whole process went very smoothly. I would definitely recommend!...09/28/2017 - user7192082
We were in desperate need of a "tutorial " for selling a home in the 21st century and Steve provided it.
Always encouraging; always available. And so adept at keeping us calm during our whirlwind sale and settlement...7/14/2017 - lcmoir
We started working with Steven in the Fall of 2016 looking for our first home and investment property. (2-family home). As first time home buyers, we were looking for someone who didn't mind "holding our hands" through the process and who would be patient with all of our questions Steven was a perfect fit for us. He was always super responsive to our calls/texts/emails, was very knowledgeable of the area, and made us feel comfortable throughout. Being an investor in the area himself, we really valued his opinion.
Steven really shined once we were under contract. The property was a HUD home and so there were a lot of unknown aspects we knew nothing about and Steven was right there to educate us along the way. He was great- staying at the property to wait for the inspectors, the appraiser, and other vendors when we weren't available, recommending contacts for said vendors, and overall being very helpful and informative. We wouldn't have been able to close in such a short period time if it wasn't for his flexibility and help.
We have aspirations of purchasing more investment properties in the future and will definitely work with Steven again. We highly recommend him and the vendors he recommends...05/31/2017 - user6242443
I highly recommend Steven. He is very knowledgeable and professional. He quickly understood my particular needs and helped me find the right home within my budget...03/14/2017 - rverona4
Steven knows his stuff, is a pleasure to work with and is very responsive. I highly recommend Steven if you are looking for a top notch realtor. He spent a lot of time working with me, answering all of my questions, being a resource for me and helping me negotiate the best deal..12/28/2016 - DanSchwartz3
Stephen Piacquadio is a realtor who delivers equal and above the expectations he sets. He is thorough on his follow up and always has his client's best interest. I would definitely work with Stephen in the future if I am looking to buy or sell a property and am very comfortable to recommend him to a friend...12/20/2016 - lvogelsr
My husband and I were new to the area and were first time homebuyers. We started working with Steven Piacquadio by luck, and I can't believe how lucky we were. He was such a good listener to our needs and wants and found us the perfect home, in the neighborhood and price range we wanted. Steven is incredibly knowledgeable about the market, and was also a great resource of suggestions for the entire offer, inspection, and signing process. He was so flexible with meeting us and was so patient with all of our questions and concerns. We couldn't have asked for a more helpful realtor...12/20/2016 - bethanyfowler90