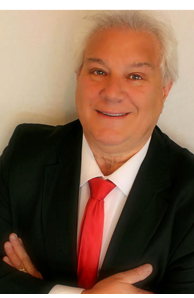 Broker Sales Associate
Email

mbisk@optonline.net

Phone
Office
Always Exceeding Expectations
Connect with Michael
Designations
Luxury Property Specialist (Luxury Specialist)
More about Michael Bisk
Mike's Business Philosophy


The most common complaint that I hear very often from my clients is their past Realtor failed to communicate. I listen carefully to my client's wants and needs. It's my goal to build client relationships for life. I want my clients to gladly refer me to their friends, neighbors and family. With my knowledge, expertise, attention to detail, excellent communication skills, and hard work, I strive to exceed your expectations every step of the way.
As an assertive Broker/Salesperson with an in-depth knowledge of the market, I generally out-perform most agents by working 24/7 by getting your property sold for the highest amount of $$$ and in the shortest time-frame.
Education / Training and Volunteerisim


Training:
Coldwell Banker University FastStart Program, Certification - Negotiating, Laws of Agency, Fair Housing, RESPA, Member of Hunterdon/Somerset Association of Realtors, Member of NJ Association of Realtors, Garden State MLS. Middlexes MLS.
Coldwell Banker NRT Commercial property trained and certified agent
Education:

Temple Bnai Abraham. Newark NJ. Torah studies, reading, writing, Jewish culture and conversation
Sinai Hebrew School, Hillside NJ.
Hillside High School, Hillside, NJ, College Preparation, Graduated 1973
Union College, Cranford NJ, Business and Libral Arts, 1974-1976
RETS Electronic School, Nutley NJ, 1977-1978, Formal Electronics Education. Diploma
Union County Vocational Center, Scotch Plains, NJ, Electronic Technical and Electronic Theory and Continuing Electronics Education From 1975-2006
Sony broadcast equipment repair and maintenance
Graduate of The Professional School Of Business, Millburn NJ
Real Estate Broker's License 2013
-----------------------------------
Volunteering:
I have worked as a volunteer on a kibbutz in Israel from January 1979 - July 1979 where I have worked
as both an electrician, electronic technician and jr. engineer
I volunteer my time as a computer software instructor and hardware/ software installation expert, IT professional, network admin.
--
Warren NJ Car Show 2009-2017, Sponsored by Coldwell Banker/ Coldwell Banker Commercial NRT Real Estate, Warren NJ
Watchung NJ Harvest Festival 2012
CBRB Cares, April 2013
CB Food drive, 2014
Memberships


Corporate Member: New Jersey Business & Industry
Agent Pronto Listing/Buyers agent
• Licensed New Jersey Real Estate Broker Sales Associate

• New Jersey Association of REALTORS®
• National Association of Realtors ( NAR )
• Hunterdon Somerset/ County Association of REALTORS® (HSAR)

• Garden State Multiple Listing Service
• Middlesex NJ Multiple Listing Service
Areas of Expertise


Commercial and Residential sales, leases, and rentals.

Seller's Agent
Personal Interests / Hobbies


Worldly Travel and Diverse Cultures, Computers and Electronics, General Aviation Private Pilot License 1997, Amateur Radio, Tech + License, Database ( Visual Foxpro ) Programming and Web Page Creation, Gardening, General Victory Garden Horticulture, Horseback riding, English and Western, Paddleball Player (#1 Champion in Marlboro NJ doubles tournament February 2009 ), Scuba Diving (Advanced Rating w/Naui), Baseball, Tennis, Volleyball, Acoustic / Electric Guitar Player and Instructor, keyboards and drums. American and European car mechanic and enthusiast.
Communities / Serve


Somerset County: Basking Ridge, Bedminster, Bernardsville, Basking Ridge, Bridgewater, Green Brook, Hillsborough, Martinsville, Raritan, Somerville, Somerset, Warren, Watchung, North Plainfield
Middlesex County: Dunellen, South Plainfield, Piscataway, Monroe Township, East Brunswick
Morris County: Chatham, Chester, Long Valley, Madison, Mendham, Morristown, Morris Plains
Essex County: South Orange, Orange, Livingston, Maplewood, Millburn, Montclair, Short Hills, West Orange, Montclair, Verona
Union County: Hillside, Summit, Cranford, Fanwood, Garwood, Hillside, Mountainside, Plainfield, Rahway, Linden, Westfield, Springfield, Union, Plainfield
** Please call for towns not listed. Thank you !
* Yes ! I sell and lease commercial properties tailored to your short term or long term requirements
Agent of Month Warren NJ Office January 2012
Agent of Month Warren NJ Office May 2012, Special Category
Agent of Month Warren NJ Office May 2013
Why Select Michael Bisk To Work With You ?


In my practice of real estate I am well known for my great customer service, consistent communication, strong attention to detail and ensuring a positive experience for all parties in a transaction: buyers, sellers, cooperating agents. Many other agents I have worked with don't share my same paradigm which has made it a priority for me to ensure a better way. My approach to any transaction is this, it is about the people, not the agent.
It is important to find a dedicated and experienced real estate agent when you are selling or buying your home. If you are looking for a sincere, detail-oriented sales agent, then look no further. If you are seeking a tech-savvy agent that will communicate with you by telephone, then we will work great together.
I am a believer in 100% Total Customer Satisfaction, core family values and treating you the same as I would like to be treated.. and more! When you choose me as your agent, I will handle the sale of your home as if it were my own and would help you find your ideal home. You will receive the best of care without songs, dances or excuses. I will seek many qualified buyers from my personal database as well as list your home on the Garden State Multiple Listing Service (GSMLS). I will always report back to you as to the disposition of serious qualified buyers in a timely manner. I am also a firm believer that " time is money, " and always utilize my time as efficiently as possible.
Five words you can count on from me honesty, integrity, commitment, passion, and fun.
I'm not number one, YOU are!
Thank you for reading my brief biography and please feel free to discuss with me all of your real estate needs.

Sincerely yours,
Michael Bisk, Broker / Sales Associate
Coldwell Banker Residential Brokerage, Warren, NJ
Recommedations


"Michael is AMAZING and FANTASTIC!! Thank you so much for your help." - Eva H.
" If you are seeking a great Realtor, then Michael is your man. He worked very hard selling my home, got me the highest price, and kept an even keel throughout the transaction. He is a great communicator and did whatever necessary to market and sell my home. Kudo's to Michael. Great Job !!! - Gwen B.
" I have known Michael for over 15 years and he recently worked with me on a townhome sale in West Orange. His expertise and professionalism ensured a smooth transaction. I recommend him to anyone who would want the absolute best. - Steve V.
" Michael and I worked together in 1976 in the electronics component business and have become a great friend throughout the years. He is determined, a self-starter, a leader, a top sales and marketing professional and over-all great guy. He can be sometimes over-jealous in nature, but I had no doubt that when he entered into Real Estate he would be an instant success, even in a 'down' market because of his perseverance and attention to details. - Tommy P.
" Michael sold my home in Montclair for over asking price. He did a great job and is very sincere. Thank you Michael- Ronald W.
"I would like this recommendation to serve as a character reference for Michael Bisk. Although I have never worked with Michael at the same company, I have known Michael for approximately 48 years, having been his friend and next-door neighbor while growing up. In all my interactions with him, Michael consistently has demonstrated high intelligence, technical expertise and logical persuasiveness. Moreover, Michael is a hard-working, conscientious individual, who always strives to do the right thing for those who rely upon him. I recommend him, without reservation, for any assignment which suits his professional objectives, strengths and attributes." March 28, 2012, - Jeff S.
Awards and Designations

Broker Sales Associate
NESDA Susan Frick Award of Excellence, Electronics Technician Support
More Recommedations


"I just wanted to let you know that I am in the process of closing on my home and my salesperson was Michael Bisk, When I first met him he immediately put me at ease and explained the entire home selling process to me. I found him to be very knowledgeable on all the ins and outs of listing and selling my home. He also advised me on anything he saw that needed to be repaired or changed that would make my home more attractive to the most buyers and he worked diligently to get the best price for my home. MichaeIs' professionalism was greatly appreciated along with the time, effort and patience he took assisting me with my sell, I will gladly refer him to all my family and friends. Thank you - Angeline Latta"
Thank you for all of your work on the deal. We all know it was a difficult one. Thank you for not letting me give up and walk away when it seemed like it wasn't going to happen. Yvonne Davion- Buyer- N. Plainfield single family home 2014
Dear Michael, I just wanted to take some time to say a very big thank you for all you have done. It was a very long road to get this little home, and both you and Allen hung in there with me. I appreciate all that you have done to make this whole process as easy as it can be. Short sales are hard, but I feel like mine went smoothly compared to some. I never had to worry....every time I called, you either answered right away, or called me back right away. Thank you so much for making my little dream come true! ... Michelle Pepe
""Michael, Thank you for being so dedicated to sell our house, Your expertise and professionalism allowed to have a smooth transaction. Our recommendation to anyone who would want the best. Thank you again Agnes and Sons."
Even More Recommedations


"Mr. Bisk was a true professional in every way. Our home was located in a flood zone. Mike helped us to showcase its true qualities and value. I would recommend him to everyone! He is always there for his clients and does his job very well! Thank you Mike!"
John and Victoria F, Manville NJ 2015
"Michael Bisk went above and beyond what anyone could possibly expect in handling the sale of my house. Mr. Bisk not only priced the sale with pinpoint accuracy, but also excelled at working with first time home buyers and their natural concerns with a major investment. He also advised me with great expertise as to what needed to be done to make my house show well. the entire process went smoothly and took very little time."
Victor Neumark, Home Seller, Garwood NJ 2014
"For starters, Mike is without a doubt the most knowledgeable realtor I've ever worked with who KNOWS houses. And I've dealt with many realtors. When I say knows a house, he can spot potential issues, understands the proper processes for repair and guides with aplomb. Quite honestly, I would trust Mike more so than many home inspectors. Additionally, what also impressed me most is his professionalism. He's extremely level-headed and not one to get bogged down in the drama of a transaction. Moreover, he provides working solutions to keep the process flowing. In terms of negotiating, he was always up front and honest in his assessments based on empirical knowledge and available data.In summary, I would not hesitate to use Mike again. He deserves his five-star rating."
Ken Klavon, Home Seller, Somerset NJ 2014
Even More Recommedations


"Michael took over and eventually our house was sold. The best thing he did [which is hard to find in any business, especially with realtors] was to keep us fully informed on a weekly basis as to what was happening.I'd recommend Michael in a minute!" Anthony Z, Home Seller, Plainfield NJ 2014
"It was a pleasure working with Michael during this difficult process. He was accommodating and informative ahead of time of things that needed to be done." Donna P, Home Seller, Plainfield NJ 2014
"Mr. Bisk was at all times professional. He was always available when we reached out to him.
He was always honest and upfront with us about what to expect and never tried to appease us by saying what he thought we wanted to hear.
I would absolutely recommend Mr. Bisk to anyone that was looking to sell or buy.
Working with Mr. Bisk was a pleasure." Seller- N. P.
Michael did an excellent job handling the sale of our home from beginning to end. Even though our house was almost brand new (4 years old), he spotted minor areas of improvement that, once addressed, gave our house that "wow" factor that absolutely impressed every prospective buyer who walked through our house. He was very easy to communicate with and was very responsive to our calls, emails and texts. Lastly, whenever something needed to be done during the entire process, he always volunteered to help out. That willingness to help was greatly appreciated! I recommend Michael to anybody who is selling their house.
Response from Michael on 09/17/2015
It was my pleasure working with you and your lovely wife. Thank you for your kind words.
We listed our home with Michael Bisk in March 2015 and we were under contract twice before the end of 6 months. The first contract fell through because the 1st buyer did not get a mortgage and we closed with the second contract at the end of September 2015. Michael is hardworking, very knowledgeable, very helpful, down to earth and a people person.
Response from Michael on 10/09/2015
Thank you for your kind words. You and Lorna were a pleasure to work with.