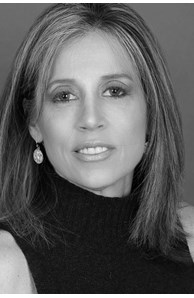 Sales Associate
Email

Elizabeth.Bataille@coldwellbankermoves.com

Phone
Office
Connect with Elizabeth
Awards

International President's Elite
Designations
NJAR® Circle of Excellence (NJAR Cir. Excellence), Premier Sales Office, President's Club
More about Elizabeth Bataille
WHAT I OFFER...


CARING, GIVING AND RESPECTFUL SERVICE WITH INTEGRITY AND PROFESSIONALISM
Focused on serving you! Knowledgeable, energetic, dedicated and caring realtor with a wealth of over 32 years of real estate experience. An extensive knowledge of the market coupled with my commitment to my clients, my goal is to ensure that I give 100% to each and every transaction. Whether you are starting out or starting over, I welcome the opportunity to ensure that each client is paired with the best home with my unyielding work ethic. It is paramount for me to establish a relationship built on trust, integrity and mutual respect. The use of latest marketing tools and technology, along with my expert negotiating skills enable me to secure the best possible results for my clients.I have been honored to be in the top 1% of Coldwell Banker Agents with outstanding overall production along with providing the ultimate in service and overall dedication. I am grateful that the largest part of my business is comprised of referrals and past clients. I am continually rewarded with what the I consider the greatest compliment to be, a recommendation from a satisfied client...
I truly care, and will do whatever is necessary to get the job done...


MY MARKETING AREAS INCLUDE UNION COUNTY, WARREN COUNTY, SOMERSET COUNTY AND SURROUNDING AREAS... PROFESSIONAL PROFILE


Licensed Real Estate Sales Associate since '1987

NJAR Circle of Excellence Platinum Recipient Award '2020
Ranked in Top 1% of over 3,700 sales associate in New Jersey
Member of GSMLS, Hudson County, CJMLS and Monmouth/Ocean County Association of Realtors
Graduate of Caldwell College - BA Degree
ELIZABETH GOES ABOVE AND BEYOND...


WHAT MY CUSTOMERS SAY ABOUT ME...
As the year comes to a close, you look back and think about all the people that have made a sincere impact on your life. Well, our family cannot begin to express our immense gratitude for an outstanding agent of yours, Elizabeth Bataille. Just a quick history, Elizabeth found us our first Westfield home 7 years ago. As our family grew, we decided to move to a bigger home. Well, the arduous process of selling and moving with 3 children can be a nightmare for most. Though I am sincere when I say, Elizabeth has gone above and beyond for our family to ensure everything went smoothly and was done to completion. We have since moved twice from there with Elizabeth's hard work and dedication.
As you know, when buying and selling a home, 100 things can go wrong. Well, we hit about 99 of them. Elizabeth was there to calm the way, and clear all issues, hurdles and problems. She was on top of everything and took care of them all for us. Elizabeth was always available for feedback and information (even if it was an email at 12am). She is a great communicator and works extremely hard.
I've mentioned her hard work ethic to others, and it was reassuring as they've heard of Elizabeth Bataille and know of her strong work ethic.
Elizabeth thinks of just about everything, as a family is house shopping. She would have toys, coloring books or snacks for the kids, to entertain and distract them as my husband and I looked at a home or talked.
Needless to say we are HAPPILY settled in our new home on Birch Place and would have never gotten to this home without Elizabeth. I simply want to extend to you, our extreme satisfaction with her service, and on a personal level, Elizabeth has a heart of gold and truly worked around the clock to make this deal work.
ELIZABETH IS AN ASSET TO THE COMPANY!


WHAT MY CUSTOMERS SAY ABOUT ME...
I wanted to write to tell you how wonderful Elizabeth is what an asset she is to your company. A colleague at work recommended Elizabeth to us last summer. I didn't truly understand what could be so good about her but I certainly do now! We started looking at homes last July were completely overwhelmed. We set up an appt with Elizabeth who had 5 houses for us to look at right away. Elizabeth told us to take our time until both my wife I found what we both liked. We then started seeing other houses with her but couldn't find the one we wanted. Elizabeth sent me listing after listing (some at 5:00am). She didn't waste our time on things she knew we wouldn't want. After some searching, in late Sept, we finally found the home that we had been looking for. It turns out it was a foreclosure with some open permits. Most realtors would have run from the house right away, but Elizabethrsquo;s investigating found that things weren't so bad we would get the sellers bank to agree to pay for all the open permits. The next couple months were a nightmare from the sellers side. They neither took nor returned our calls. Elizabeth took on the role both seller's buyerrsquo;s realtor to get the job done. She got in contact w/the contractors to make sure they were on schedule was at every inspection to make sure the deal didn't fall through (it was close many times). We had a low rate locked in on my mortgage which she never lost sight of. We closed on our house one day before my rate would have gone up by a full 1%. Letrsquo;s just say the last couple weeks were extremely hectic, but Elizabeth never lost her cool was always there even when she was at home sick as a dog. If we didn't have Elizabeth, we would never have purchased this home. She is truly a diamond in the rough we are indebted to her. I've heard horror stories about house hunting realtors, but Elizabeth should be the poster child on what a realtor should be.