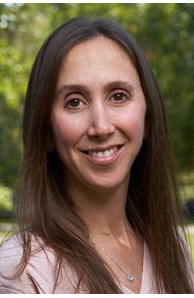 Sales Associate
#ionlyworkwithnicepeople
Awards

International President's Premier
Designations
Accredited Buyer Representative (ABR), Luxury Property Specialist (Luxury Specialist), Pricing Strategy Adviser (PSA), Smart Home Certified
More about Kristen Lichtenthal
As a REALTOR, my profession is not just a career; it's a profound passion that drives me every day. I firmly believe that when you choose to buy or sell your home, you deserve to work with someone who not only possesses the expertise but also carries an unwavering commitment to making the process as seamless as possible. I take pride in being not just a full-time agent but a dedicated advocate for your real estate needs, built on a foundation of honesty, morality, and genuine care.
Education and Training:
- Real Estate Licensing: I hold a comprehensive real estate license, a testament to my dedication to mastering the field.
- Coldwell Banker Success Builder Training: My commitment to continuous learning ensures that I stay at the forefront of the industry.
- Rental Certification: Expertise in various facets of real estate, including rental properties.
- Accredited Buyer's Representative: A recognized qualification that underscores my ability to serve buyers with excellence.
- GSMLS Training: In-depth training in the Garden State Multiple Listing Service, enhancing my knowledge of the local market.
- University of Massachusetts, Amherst - BA: My academic background includes a Bachelor of Arts degree from the University of Massachusetts, Amherst, providing me with a well-rounded perspective.
Awards and Designations:
- Luxury Property Specialist: I have achieved recognition as a Luxury Property Specialist, signifying my proficiency in handling upscale real estate.
- 2023 International President's Premier: Ranking in the top 1% of all sales associates internationally in 2023.
- NJ REALTORS Circle of Excellence Sales Award, 2022 - Gold, 2021 - Platinum, 2020 - Platinum, 2019 - Gold, 2018 - Gold, 2017 - Silver, 2016 - Bronze, 2015 - Bronze
- Member of National Association of Realtors: My affiliation with this esteemed organization ensures I adhere to the highest professional standards.
- Member of NJ Association of Realtors: Active involvement in the New Jersey real estate community.
- Member of Greater Union County Association of Realtors: A strong local presence, allowing me to serve the Union County area effectively.
- Member of Garden State Multiple Listing Service: Access to valuable resources and market insights.
Areas of Expertise:
My proficiency extends to:
- A profound understanding of real estate rules, regulations, and processes.
- Exceptional organizational skills that facilitate smooth residential transactions.
- A deep knowledge of the local market, empowering me as a skilled negotiator on your behalf.
Community Involvement:
I am proud to be an active member of Temple Emanu-El in Westfield, NJ, where I contribute to the local community.
Personal Background:
Originally from Morris County, NJ, I embarked on a journey that took me to Manhattan after college. Over six years, I worked as a TV Producer at CNN, VH1, and NBC. For the past 17 years, I have called Union County my home, enriching my understanding of the area and its unique real estate landscape.
Communities I Serve:
I specialize in Union County, including Westfield, Cranford, Scotch Plains, Fanwood, Mountainside, Berkeley Heights, New Providence, and Summit. My local expertise and commitment to your real estate needs make me the ideal partner for your property journey in these vibrant communities.